8 Great Weed Vapes To Smoke Right Now
Smoke 'em if you got 'em.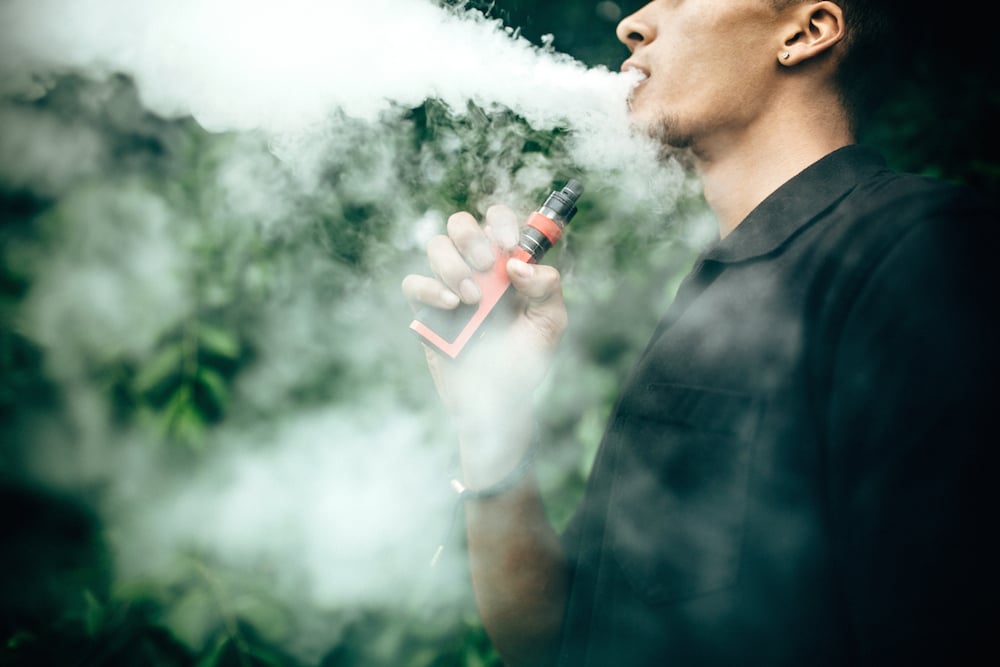 When you decide to make the jump from joints to vaporizers, it's a big investment. But even though some of the brands out there might like to think otherwise, there isn't one best vaporizer for everyone and every situation.
Your buddies may love sneaking their trusty PAX into concerts, but if you're only vaping when you have friends over, there are better party options. And while you may prefer ground material, there are options that also let you do oil and wax from time to time.
We mustered up the strength to road tested more than two dozen models for your benefit (you're welcome). Here are our nine favorites, and how we think they'll fit into your life.
We've had Vapium's Summit+ for a long time, and it's continued to deliver precision hits for that entire time. Other vaporizers may do that too, but not after the beating this one has taken. Summit+ is meant for outdoorsy types who might drop it off a rock wall or briefly submerge it in a river. It's built rugged and ready to take a beating. We suggest getting the $5 lid keeper (or a rubber band) as the magnetic closure can be knocked open, but aside from that it's built like a Nokia. $150
We're always wary of gimmicks when it comes to vaporizers, but this one can do it all. The hip flask-sized Haze Dual V3 has two chambers mean you can pack multiple substances (wax and ground materials? An indica oil and a sativa oil?) and a spare battery means less charging time in emergencies. It's significantly bigger than the other portables on the market, and might lack some of the user friendliness of simpler devices, but it's the one you want to pack for day activities with friends, or just have around when guests come over. $250
The same company that makes the famed Volcano tabletop vaporizer created one of the best portable models that money can buy. The Mighty has excellent temperature control, maximum efficiency, and a perfect draw from the very first puff. It is more tedious to pack and clean than competitors, but we found that to be more than forgivable after several excellent experiences testing it out. It also comes with just about everything you need, accessories, cleaning tools, a grinder–everything. $350
For many years reviewers have played on the fact that PAX is what Apple would have designed had they designed vaporizers. It goes beneath the sleek lines and simple design: it's a finely tuned workhorse: powerful yet small, easy to use yet (literally one button) tons of features. Even though it uses wax, oil and cannabis, it's extremely easy to clean, and frankly hard to gunk up. Version 3 is just the peak of fine tuning: less mess, easier cleaning, more natural controls and user interaction. Starting at $200
The Best Value Vaporizer: G Slim
G Slim is literally a battery attached to a heating coil where you put ground material (they also make oil pens). That may not sound impressive, but for $14 when on sale it becomes the single best one-hitter (which you can use a few times with stirring) that we've ever seen. Cleaning can be a bit tricky, but it's significantly cleaner and more controlled than a one-hitter or joint. If you're traveling to a legal state and don't want to fly home with a vaporizer on you, it's also the ideal disposable. $14
We're hesitant to call the Firefly 2 the anti-PAX, but it seems that everyone who doesn't like PAX has tried this one. Quite simply, Firefly is among the best vaporizers on the market for beginners and experts alike. Firefly shares a lot in common with PAX: simple features, app compatibility for fine tuning of temperatures, but what separates it from PAX is a different way of heating. The resulting draw is cooler, the flavor is lovely. It's less portable, but not signifcantly so. We'd say if PAX is a cigar smoker's Vaporizer, then Firefly is the pipe smoker's choice. Of course, you can always be both. $330
The Launch Box is one of the strangest designs we've ever seen: use press an external battery into a power port to heat the cannabis, and draw via a glass pipe. It's not streamlined, iit's not sleek, and that's kind of the point. It's equal parts vaporizing tool and art piece in our opinion: nice to look at on the coffee table and, you know, helps get you high. It's easy to use and clean, and comes in a variety of wood grains and finishes, so you'll have no trouble finding one you like. $120
https://www.instagram.com/p/BWilFY4FNSp
For the last few years DaVinci has been thoughtfully improving their portfolio of vaporizers and adding features. We'll sometimes break this one out for guests, but mostly it looks good next to other tech accessories on our desk. Energy saving technology also keeps the battery lasting longer, which means more pleasure less hassle for you. $275