This Wireless Controller Instantly Fixes the NES Classic's Most Annoying Problem
Make the year's awesomest device even awesomer.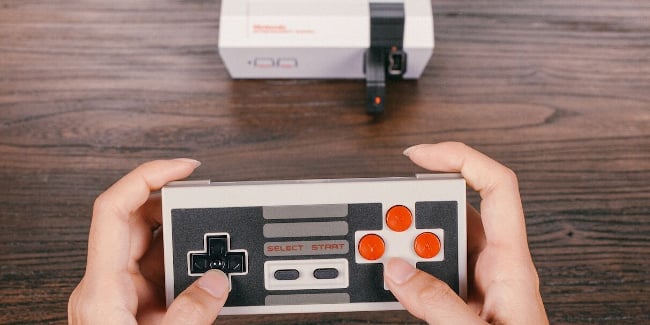 Back in July when we announced the impending arrival of the NES Classic mini-console, we were super stoked about the system's compact size, HDMI connection and ability to create multiple save points in its killer 30 built-in game titles. Then we got a chance to unbox and play with one and quickly discovered its biggest shortcoming: a mere 2 1/2-foot long controller cable.

Thankfully, accessory makers were already on it. And today, 8Bitdo announced the availability of their NES30 Classic Edition Set. Available to pre-order on Amazon ($40), it includes both a version of their popular Retro Receiver that turns the NES Classic wireless and a classically styled wireless controller.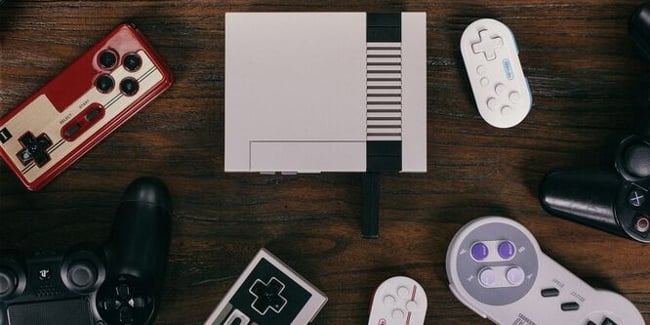 Just as cool as the notion that this wireless duo promises up to 20 hours of lag-free gaming from the comfort of wherever you prefer to sit (not pressed right up against the screen) is the fact that each is compatible with other devices. In other words, you can use a variety of next gen (PlayStation and Wii) and retro wireless controllers with the adapter; and likewise, you can use the included controller for gaming on your PC, Mac or other console.
As far as alternatives, My Arcade offers the strongest: Supposedly shipping before Christmas, a two-button wireless controller either on its own ($15) or bundled with a 10-foot extension cable ($25). And after Christmas, they'll be releasing the four-button wireless version ($20) shown just above, as well as a four-button wired version ($13) with a 10-foot extension cable.

While the wireless My Arcade iterations are both less expensive and (at 75 hours) promise over three times the battery life, 8Bitdo's controller is rechargeable. So at least you won't have to run to the store every couple of weeks to buy new batteries.

Of course, we'd have to test them side by side to see which offers the better gameplay experience. But either way, we're happy to see that we have options for sitting more than 30 inches from the dang console while we get our retro gaming fix on.