Here's Everything You Need to Know About Apple's Major Product Announcements
Tim Cook introduced significant updates to the Mac, MacBook Air and iPad.
Credit: Apple
Tim Cook took the stage in Brooklyn, NY today to unveil a slew of impressive updates to several Apple products. Those updates include essential redesigns of the MacBook Air, the iPad line and a long overdue overhaul of the Mac Mini—all in time for the holidays.
MacBook Air
Apple's feather-light laptop sports a new and all-important Retina display (easily the biggest downside of the previous Air) and several other modernizing updates like USB-C connectivity and charging and the addition of Apple's excellent TouchBar tech for security. It also has beefed-up speakers, marking a substantial improvement over the old MacBook Air's tinny sound.
The Air is just under three pounds and starts at $1199 with base specs of a core i5 CPU, 8 gigs of ram and 128 GB HDD. Pre-orders are available now and the new Airs will ship to customers on November 7th. (Pre-order)
Mac Mini
The long overdue overhaul to the Mac Mini has also finally arrived. Though it looks like little more than an AppleTV 4K with a few extra ports, the deceiving black box of a desktop computer packs a serious wallop. 
The Mac Mini is aimed at professionals but it has a comparatively low $799 starting price. The base specs here are a Core i3 CPU, 8 gigs of RAM and 128GB HDD—but those can be significantly punched up. Apple will let users max out the Mini with up to 64 GB of RAM, 2TB HDD and up to six-core CPU. There's also a new thermal cooling system that'll keep the Mini from running hot. As with the Air, Mini preorders begin today and will make it to customers on November 7th. (Pre-order)
iPad Pro
The biggest announcement today was about the revamping of the iPad Pro line. Changes to the Pro include the removal of the button, just as Apple did with their iPhones. Like the iPhone XS, the iPad Pro will feature a wall to wall screen that minimizes the bezel to allow larger screen sizes in smaller form factors. 
The changes are for the 11" and the 12.9" iPad Pros. To balance the lack of a the TouchID button, Apple has implemented FaceID instead.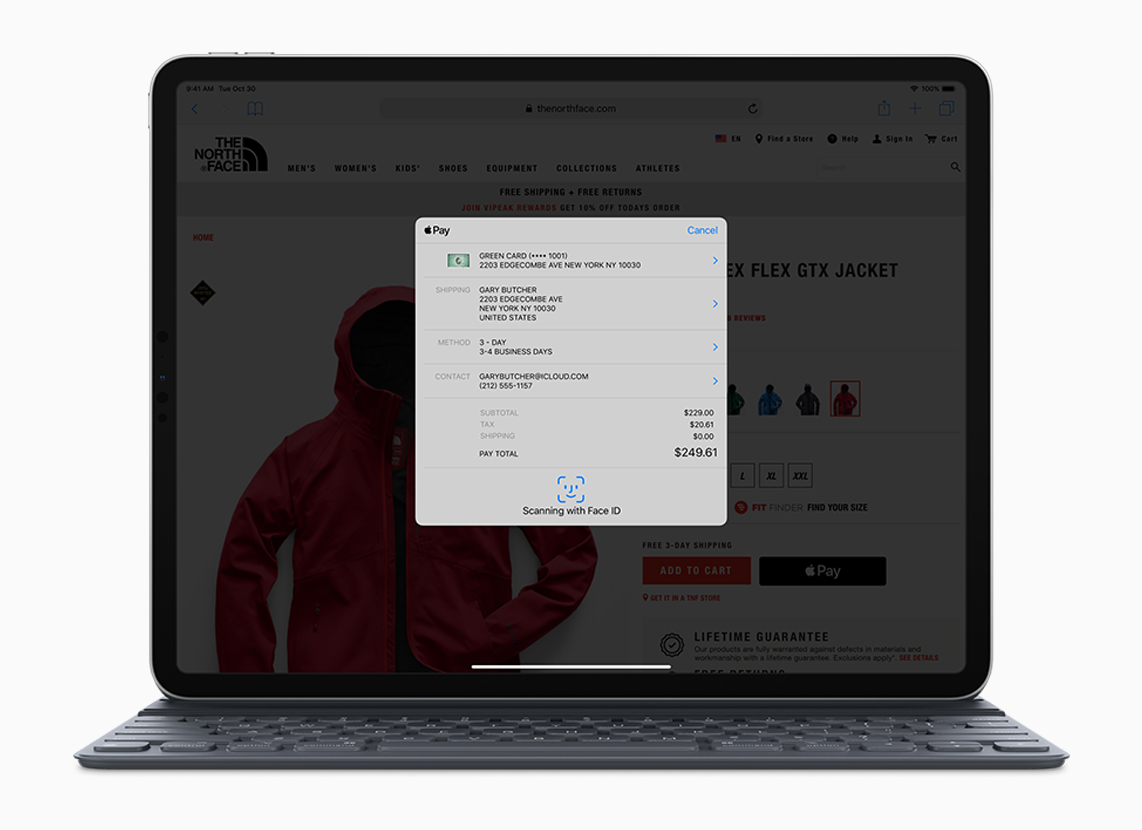 Along with those changes comes a more modern chipset, including the A12X Bionic chip— the same chip used in the new flagship iPhones—and USB-C for charging and connectivity, making these iPad Pros more capable of communicating with a wide range of peripherals and other devices than ever before.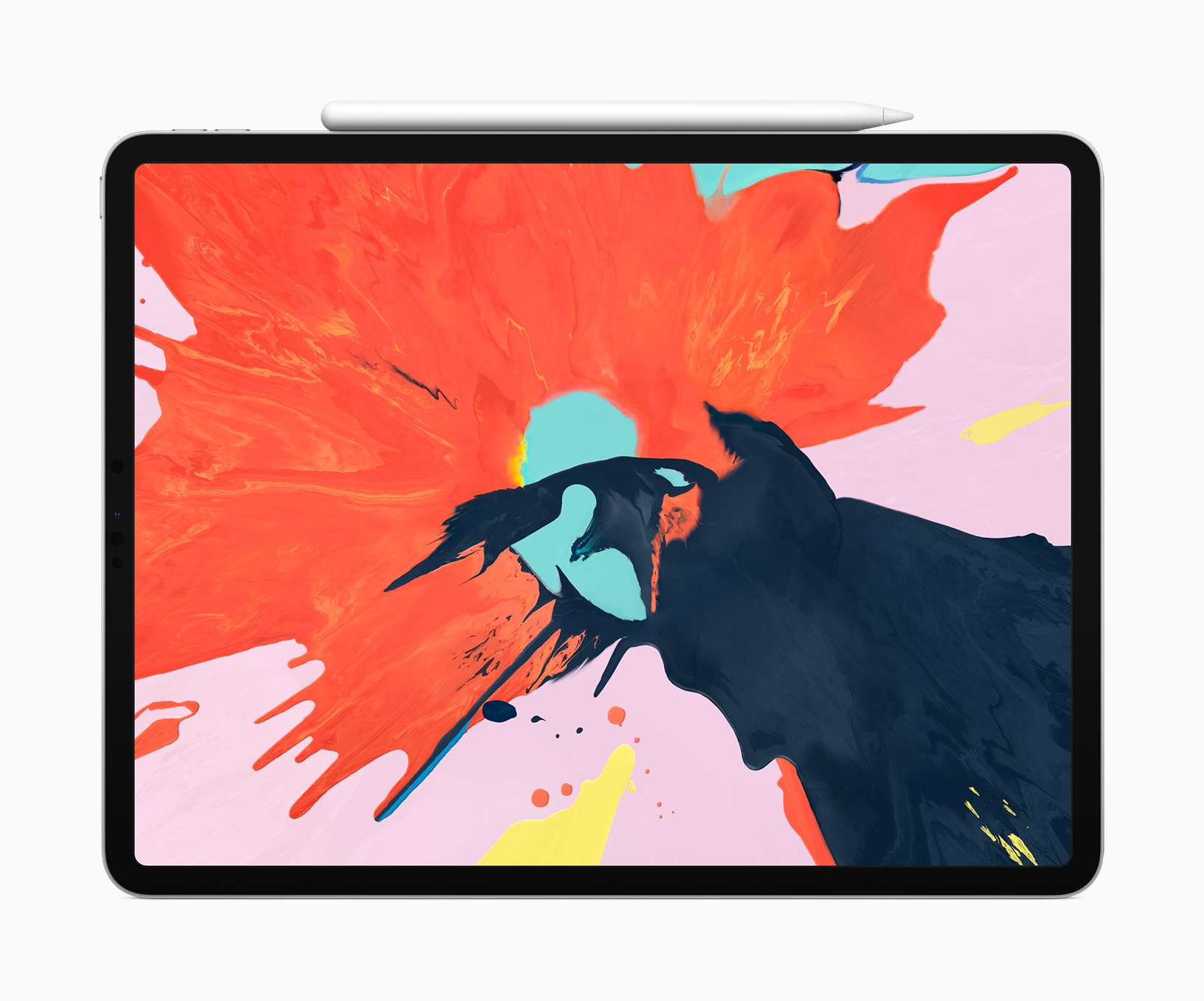 Apple emphasized that the iPad Pro is still primarily a touch-based device but it will offer a new Apple Pencil capable of entirely new interactions with the device, especially for creative pursuits. 
The improved Pencil will magnetically attach to the new iPad Pro for safekeeping and wireless charging. It also features a new button on the side—similar to Samsung's Note stylus—that'll add extra functionality for quicker access to toggles. The 11" and 12.9" iPad Pros start at $799 and $999 respectively and, like the rest, are available for pre-order today and will ship on November 7th. (Pre-order)