Apple Has Officially Unveiled the iPhone X, And Here's Everything You Need to Know
This is a game changer.
Apple's yearly iPhone announcement has officially happened at their new Steve Jobs Theater, and they're hitting us with three iterations of their uber-popular smartphones: the iPhone X, iPhone 8 and iPhone 8 Plus. Apple also dropped a few other noteworthy products just in time for holiday. Color us excited.
While several Apple goodies were unveiled today, the crown jewel is the iPhone X which is an example of Apple with their best foot forward, jamming more tech and innovation into their premiere phone offering than the more subdued upgrades found in the two new iPhone 8s.
The iPhone X is a bezel-less iPhone – no home button here – with a 5.8" new Super Retina display that has an incredibly high pixel density and resolution and HDR color. To make up for the lack of a home button, Apple is rejiggering controls in an intuitive way but the omission leaves Apple without their TouchID biometric scanning. To make up for that the iPhone X is trotting out Face ID, a facial recognition protocol that will unlock your phone by simply looking at it and, according to Apple, is even more secure and unique than your fingerprint. There's also the quirky addition of Animojis, typical looking emojis that come to life when they start mimicking your own facial expressions. There's also baked-in wireless charging and a new dual-camera array with optical image stabilization to improve on the iPhone cameras we've all come to use daily. Apple is also announcing that the iPhone X will also get an extra two hours of battery life on a charge when compared to the iPhone 7. The iPhone X will be available for pre-order on October 27th, available on November 3rd and starting at $999.
All that hardware is set to combine for one of the best iPhone experiences ever delivered by the Cupertino tech giant. Pairing the innovations in the actual iPhone X with the power of the software from the also-upcoming iOS11 operating system, Apple hopes to give long-time fans and potential converts good reason to throw their support behind the top-of-the-line phone. In a season where around 50 million Americans are scheduled to renew their cell phone contracts – a time that usually coincides with phone upgrades for most people – 2017's holiday is a do or die for Apple and Samsung, both companies hungry to maintain or increase their hold on the global cell phone market.
The iPhone X may be getting all the attention, but let's not forget about Apple's other announcements today. The iPhone 8 and 8 Plus were outlined with highlight features being wireless charging, beefed up display qualities, more robust speakers, a brand new chipset for better battery efficiency and unprecedented power for a mobile device. Sadly, only the iPhone 8 Plus will be getting that better dual-camera array that's similar (but not as good as) the one they're introducing in the iPhone X. Both new iPhone 8 iterations will be available on September 22nd.
There's also an updated Apple Watch coming September 22nd with an even bigger emphasis on health and exercise and it's own cellular connection so you can stream music, talk to Siri and stay connected even if you leave your iPhone behind.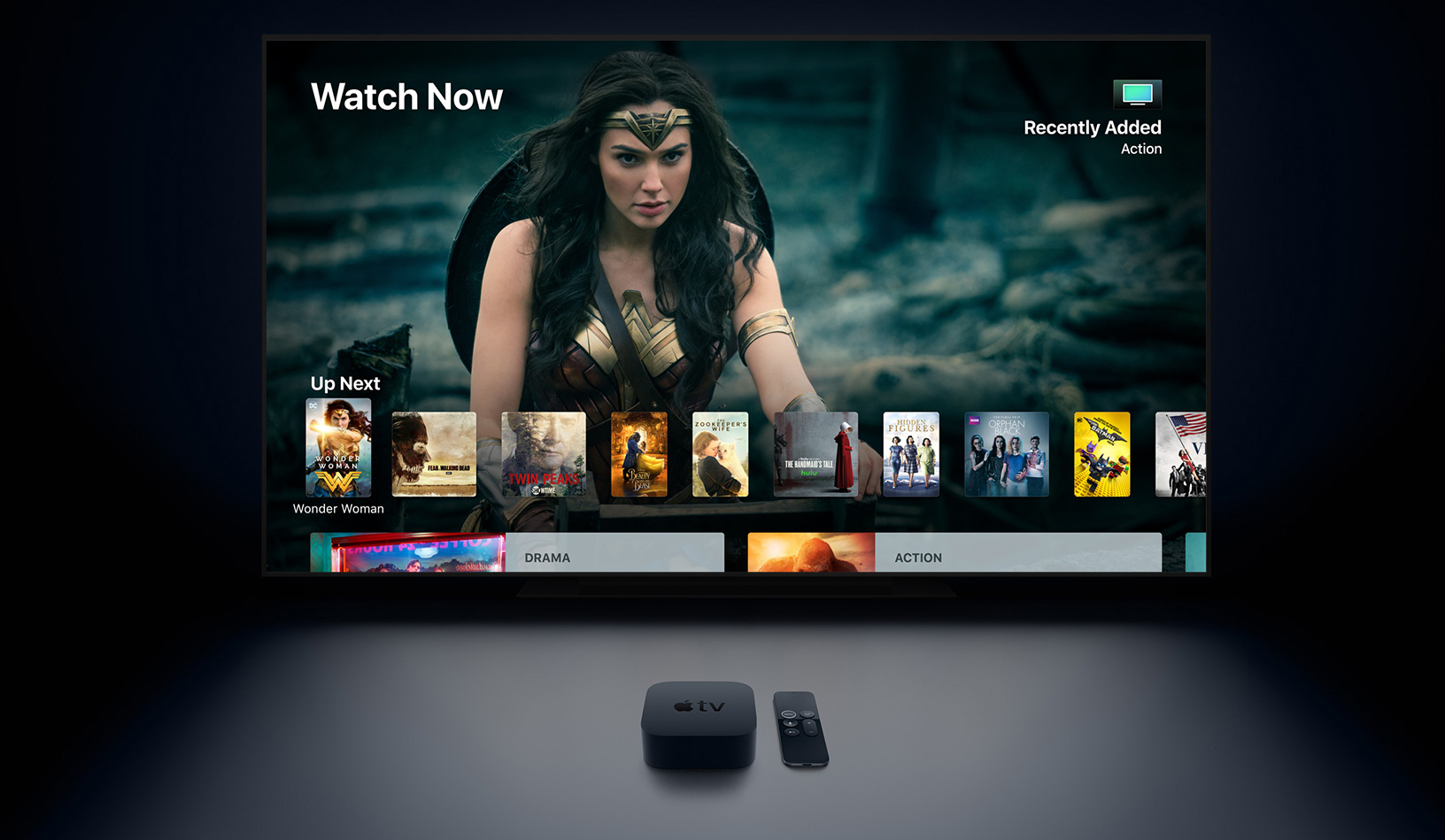 Finally, the next iteration of the AppleTV is also en route and with it comes 4K! Officially called the AppleTV 4K, it starts at $179, will also be available on September 22nd. It is set to deliver 4K resolution and HDR color range so you can get all that ultra HD content from providers like Netflix, Amazon Prime and the iTunes store to take advantage of that new 4K TV you might have just picked up. It's also a great way to finally watch all that 4K video you shot on your iPhone 7 on your TV. Bonus for AppleTV users, live sports will soon be available for AppleTV via services like ESPN so you can watch your favorite teams play in real time. 
Almost all of these products will make it into our grubby mitts in time for their September 22nd launch and we'll be following closely for hands-on opportunities with the iPhone X when it becomes available November 3rd.