Apple's iPhone Design Update Could Look Like the iPad Pro
With a smaller bezel and flat, steel sides it will also resemble the iPhone 5.
Apple
Electronics and software giant Apple is reportedly set to launch the iPhone 12 in Fall 2020, and there are indications it will have some significant updates in features as well as style. 
According to a Bloomberg report, the upcoming new iPhone will borrow much of its look from the iPad Pro.
New story: iPhone 12 will be released weeks after typical mid-September launch, will have an iPad Pro-like design, 5G, and LIDAR + Smaller HomePod in the works and Apple Tags will come in leather keychain pouch. With @debbywuintaipei https://t.co/H66Q8tUEsM

— Mark Gurman (@markgurman) April 13, 2020
More from Bloomberg:
This year's successors to the iPhone 11 Pro and iPhone 11 Pro Max will be joined by two lower-end models to replace the iPhone 11. At least the two high-end devices will have flat stainless steel edges instead of the current curved design as well as more sharply rounded corners like the iPad Pro introduced in 2018.

Reminiscent of the iPhone 5 design, the new handsets will have flat screens rather than the sloping edges on current models, said the people asking not to be identified because the plans aren't public.
That's not the only distinct design change in store. The new iPhones will also reportedly have 5G capability on up to four new models and, according to Bloomberg, a "3-D LIDAR system that debuted with the iPad Pro in March to its top-tier devices, setting the stage for advances in augmented-reality applications."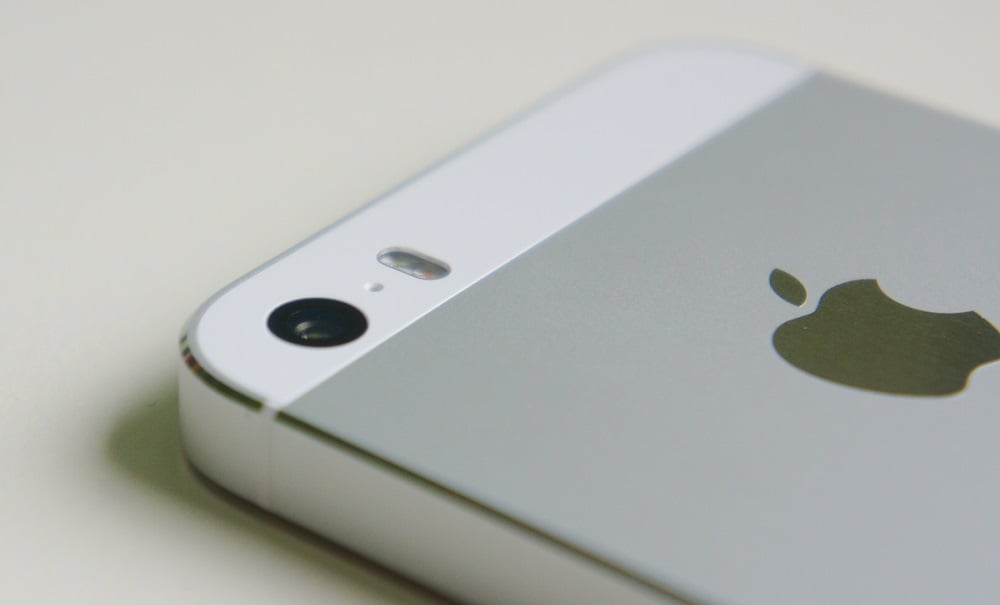 Bloomberg also reported that the company's Homepod speaker will come in a reduced size and that Apple is introducing Apple Tags, which "will let users track real-world objects like keys and wallets, according to people who've seen prototypes." 
Apple will likely make the new models available weeks after its usual mid-September dog-and-pony show introducing products at the Steve Jobs Theater in Cupertino.
As to whether that show will have a real or virtual audience—one still quarantined at home due to the coronavirus pandemic—is anyone's guess.