These Retro-Themed Arcade Sofas Will Turn Your Man Cave Into a '90s-Riffic Paradise
Zima not included.
HAROW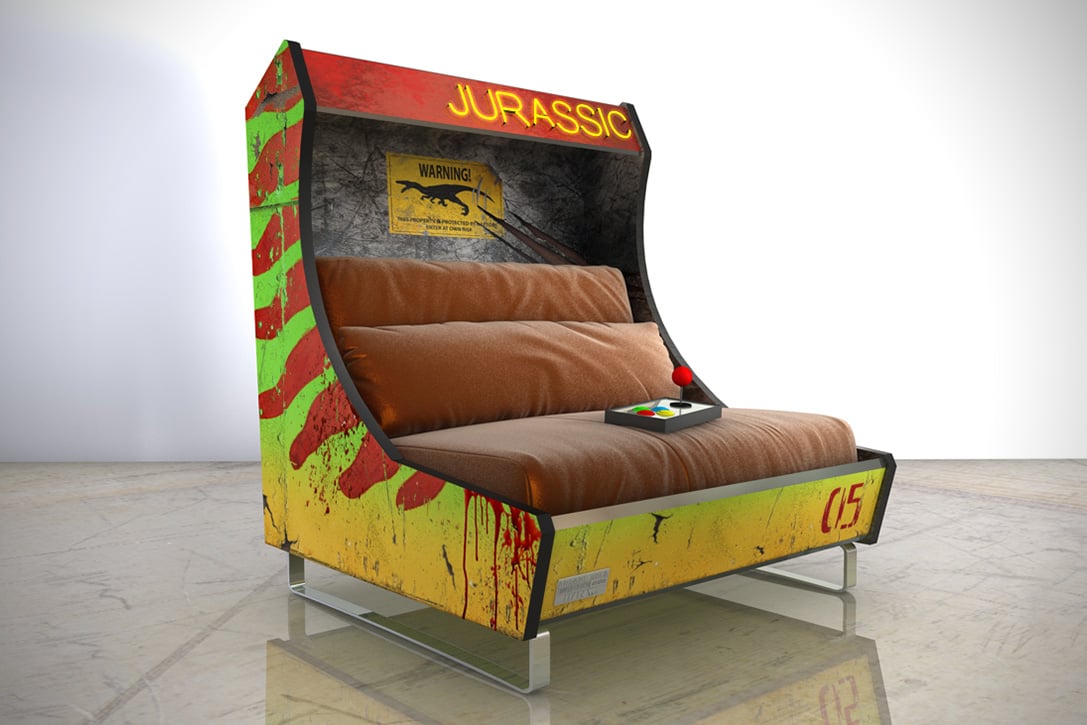 Retro gaming has been back for a little while, since former arcade-dwelling kids have become home-owning adults with disposable income. Game and console makers have embraced the retro trend and now furniture makers are getting into it as well. 
Hence Harow's "Arcade Sofa." Harow, the company behind Arnold Schwarzenegger stools and skull armchairs, will make a themed sofa for the right price, to buyer specifications. 
The company has several themes displayed on its website, and they're a list of greatest hits from '90s pop culture and gaming.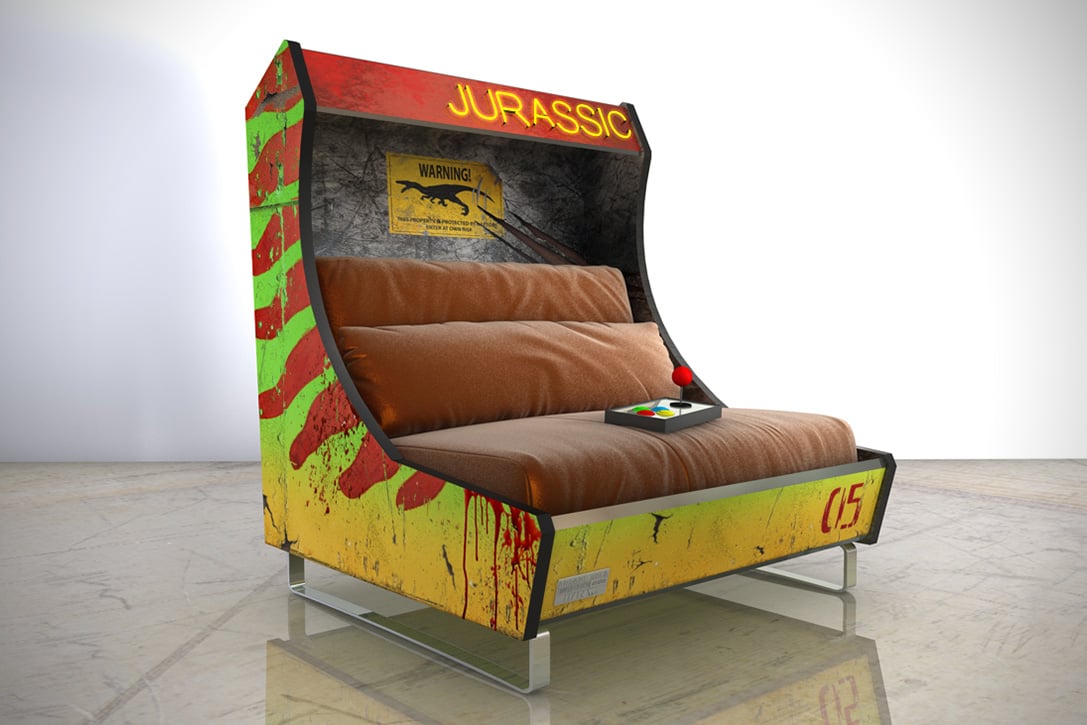 Harow will create your sofa in Paris so if you want to go the bespoke route—come on, you know you
want that Tamagotchi sofa you've been dreaming of—it will take some time. 
In addition to incorporating your themes or something from their list, Harow also does customized sizing. 
Put in your order, fire up your Super NES, and get ready to spend winter the old-fashioned way, gaming in comfort.