The U.S. Army Finally Picked Its New Pistol, And It's Totally Killer
The Beretta M9 service pistol has been kicked to the curb for a badass new sidearm…
Since the 1980s the Army has been giving soldiers the Beretta M9 9mm service pistol. Feeling the M9 was outdated, the Army launched a competition to find a suitable replacement in 2015—and in the Sig Sauer P320, they've found the 21st Century soldier's next sidearm of choice.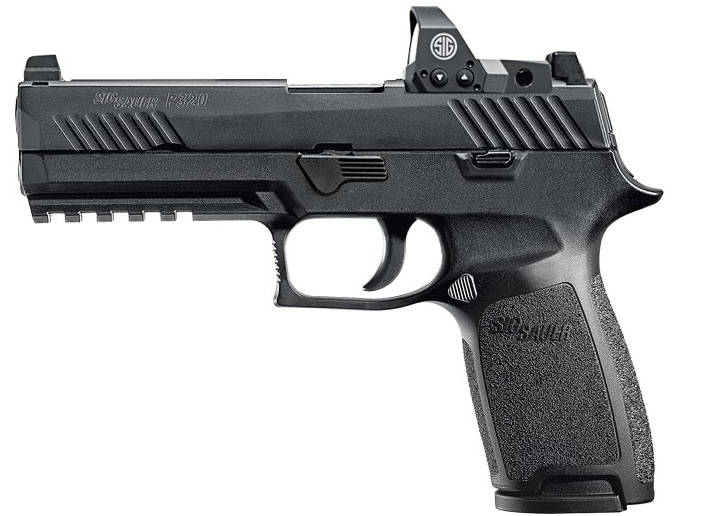 The Military.com report on the change indicates the Army was looking for a more powerful handgun as well as versatility. The P320 definitely kills in that department:
Sig touts the P320 model product as "modular" and "adaptable," with interchangeable grips, multiple sizes and calibers that can be converted between 9mm, .357SIG and .40SGW. "From calibers, to pistol size, to the grip fit best suited for the shooter, the P320 is the most adaptable pistol available today," the company says in promotional materials.
Glock, which submitted its G17 and G19 to be considered for purchase, was the loser in this bargain, reports Military.com. As the agreement struck between the Army and Sig is worth over half a billion dollars and lasts a decade, it's likely Glock will feel some sour grapes about the loss.
Finalizing the selection of the P320 isn't a done deal with lawmakers, who have already strongly criticized the Army program in hearings for the confirmation of former Marine General James Mattis as President Trump's Secretary of Defense. 

If there is any shootout about the selection of this Sig it won't take place on the battlefield with bullets but on Capitol Hill with words.
To get a detailed look at the commercially-available version of the P320 and one firearms enthusiast's evaluation of the Army's decision, watch the video above.