This Gorgeous Turntable Will Have Your Vinyl Floating Mid-Air
Minimalist audiophiles rejoice.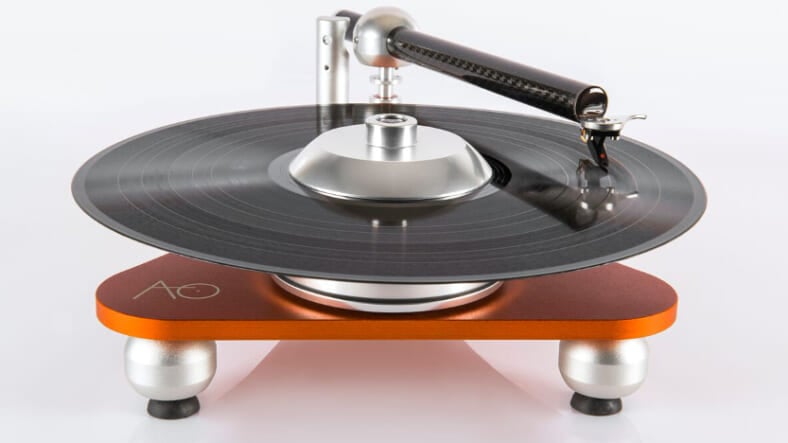 Although innovation can mean bringing to life concepts we've only dreamt about or seen in movies—such as 3D holoportation—it can also manifest as a new spin on an old technology, like a robotic printer or a spokeless bicycle wheel. Or in this case, a record player without a traditional platter.

This isn't the first turntable to be smaller than a record. You may have read in your history books about Sony's PS-F9 back in the early 80s. Then again, audiodeva isn't just looking to make a gimmicky design statement. They want to change the way you hear your vinyl.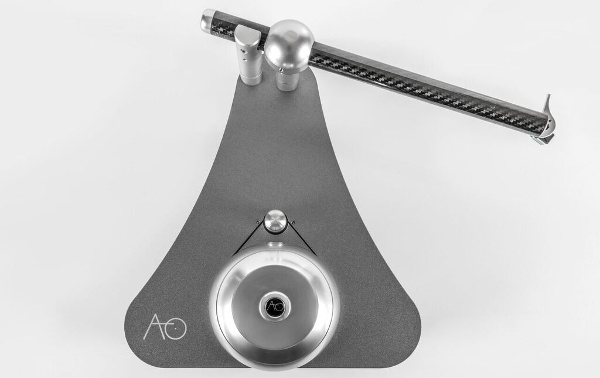 An inherent problem with every other record player—even the expensive ones—has to do with physics. Spinning the disc causes vibrations that inherently affect its ability to be played perfectly smoothly. Who cares? Audiphiles who strive for the most pristene listening experience possible.
By using "the air as a platter," these folks hope to solve that problem. And in the meantime, they've created a true piece of tech art that looks different from every angle. From the top, perhaps a space-age metronome or golf robot? From the side, kinda like a fancy bell or intraplanetary reconnaissance vehicle?
" tml-embed-width="600″ tml-embed-height="450″ tml-render-layout="inline
However you see it, it's available right now for around a thousand bucks on Kickstarter. They're over a third of the way towards their goal with more than a month to go. If you love audio and design, perhaps you should give it a whirl.