This Jet Engine Espresso Machine Is a High-Flying Way to Make Your Morning Coffee
Espresso meets aerospace in one gorgeous gizmo.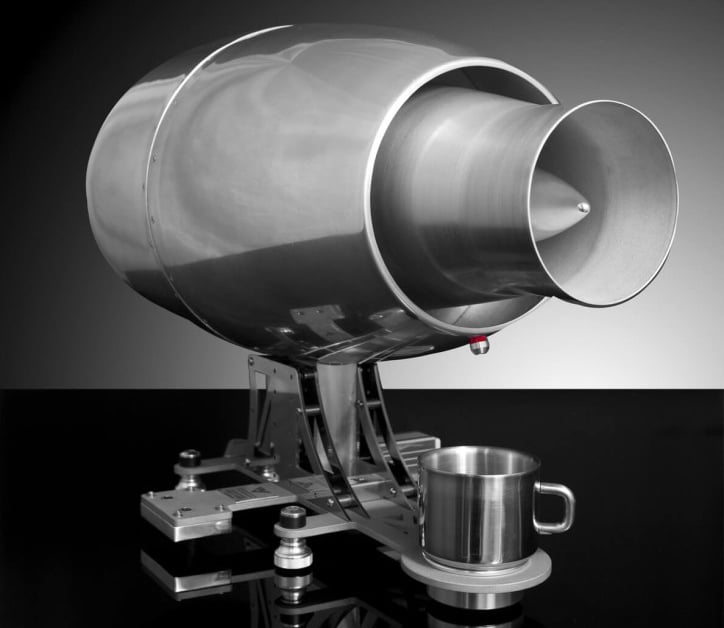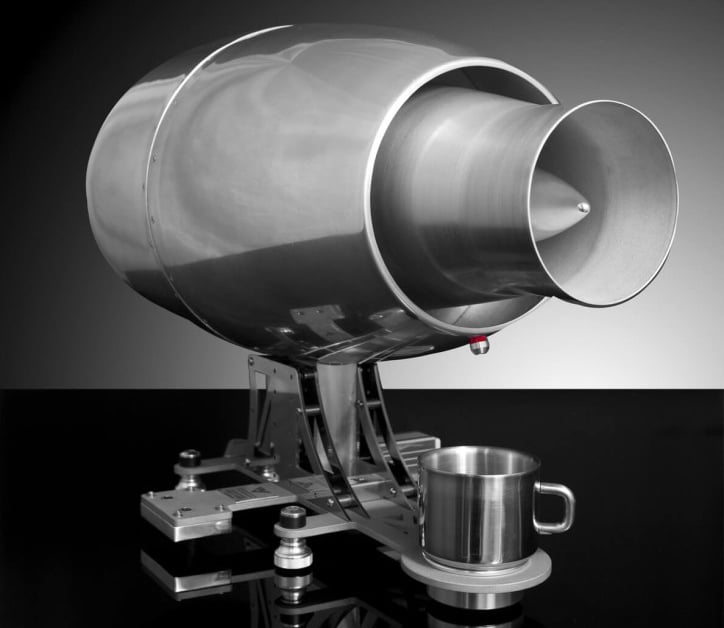 Those Italians are a crafty lot. When they're not building actual sporty rides, they're obsessively tinkering to create masterworks inspired by their parts. In this case, multi-disciplinary mechanical engineer Paolo Mastrogiuseppe has designed a gorgeous countertop appliance that silently screams speed and power.

The nearly 62-pound Aviatore Veloce Turbojet is solidly composed of stainless steel and aviation-grade aluminum alloys. Operation is easy: Slide it open, add water and coffee or tea, push the turbine closed and indicate your cup size.
When this high-pressure system isn't serving up your favorite hot beverage one luxurious cup at a time, it just sits there looking jaw-droppingly gorgeous, fulfilling its promise as a "beautiful yet functional mechanical art device."
Only 100 of these will be made (and individually numbered). If you've got room in your kitchen hangar to park it, its price is available by request.