This High-Tech Japanese Toaster Oven Is Now Available in the U.S.
Balmuda's "The Toaster" uses steam to lightly toast breads and trap in flavor.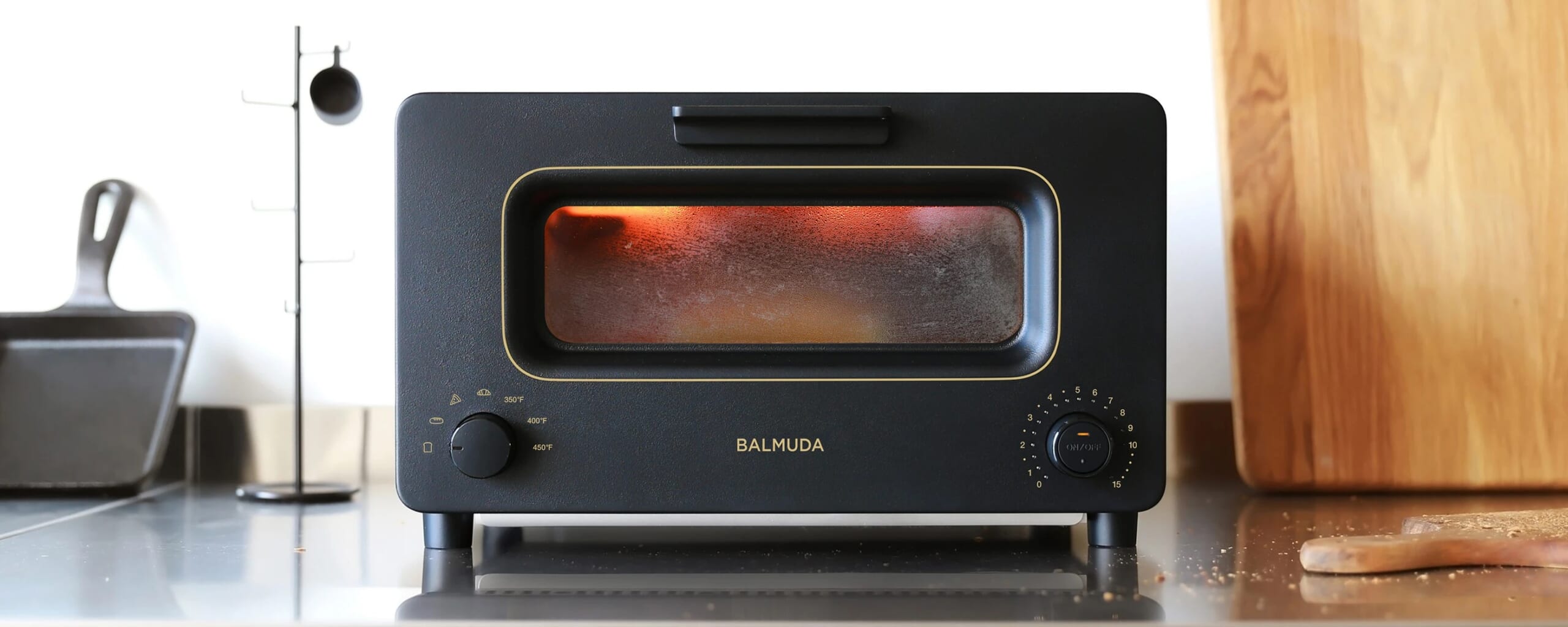 Even decades-old kitchen appliances like the humble toaster oven can be improved upon, and this high-tech model from Tokyo's Balmuda is definitive proof. 
The company's minimalist stunner, known simply as "The Toaster," uses 5cc of water, which is poured into a top-mounted reservoir. In conjunction with three precisely controlled temperature zones, the water heats the air rapidly and lightly steams the bread, trapping inner moisture and flavor. 
Additionally, The Toaster has five modes. "Sandwich Bread" is for thinly sliced supermarket bread and English muffins "Artisan Bread" uses high-temperature toasting for homemade or bakery bread, "Pizza" is hotter yet to toast cheese, topped breads or leftover pizza, "Pastry" warms buttery croissants or rolls without burning, and "Oven" is designed to prepare frozen meals or fully cook food. 
Measuring just under a cubic foot, The Toaster is no larger or more cumbersome than a conventional toaster oven. Get it in black or white from Balmuda for $329 online.