The Best Home Theater Projectors to Buy Right Now
Bigger is better.
Credit: Sony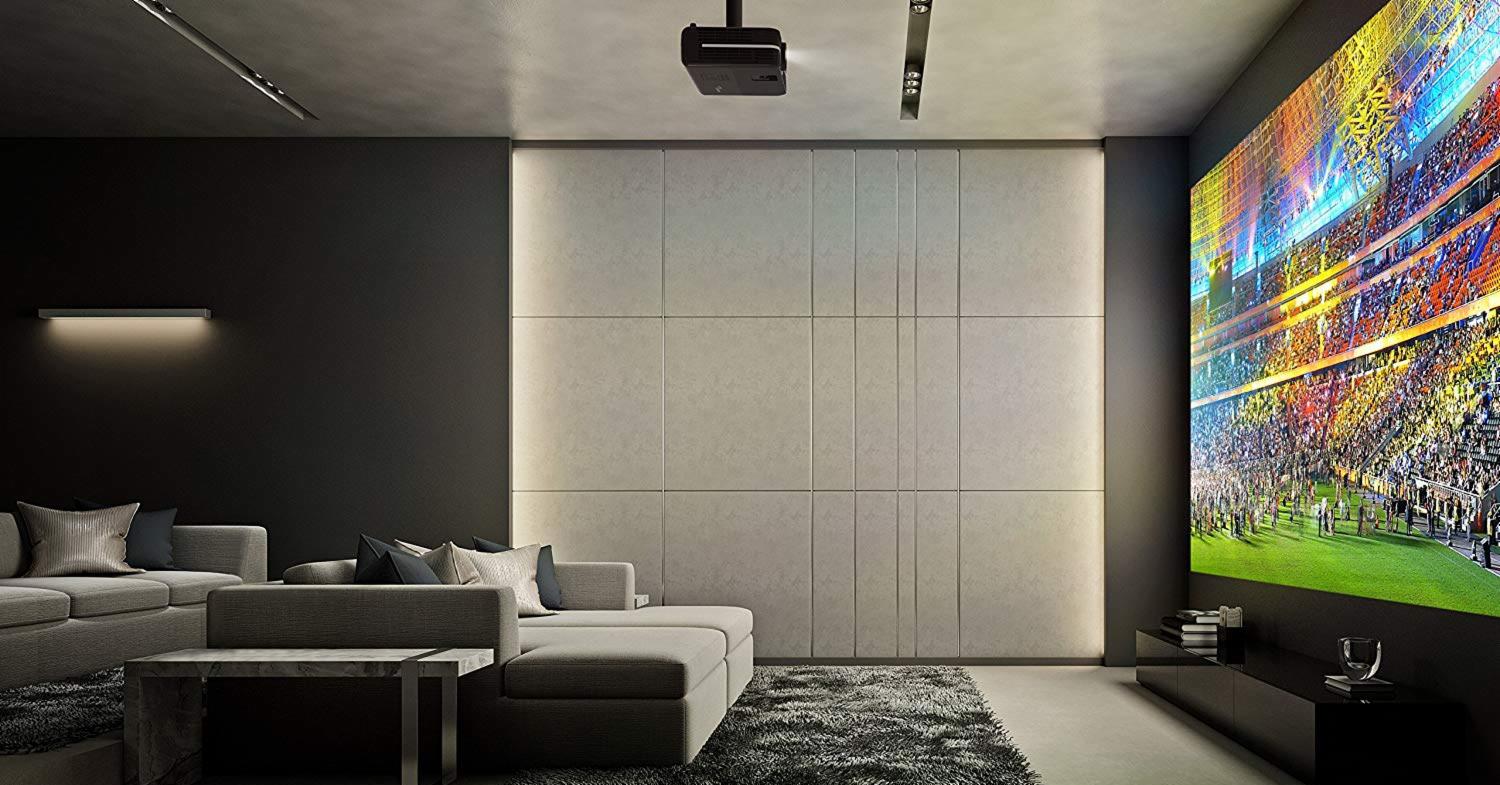 There have been huge strides in the TV market recently, with 4K sets swelling to truly huge sizes and regular HD sets coming down in price. But even the nicest TVs can't hope to replicate the sheer size and unique, movie theater-like quality of a home projector. 
If the time to set up a proper home theater has come or your living room needs a bonafide showpiece, check out five quality projectors that'll definitely do the trick. 
Viewsonic PX747-4K
High quality and reliable, but lacking some of the more refined features of others on this list, Viewsonic is the choice for anyone who needs a projector that's extra-bright, extra-long lasting and able to output ultra high definition picture. 
Easily set up and a steal for the price, this Viewsonic projector is likely the best option for anyone's first foray into integrating a projector into their home theater setup. $999 (Buy)
Epson 4000 3LCD
Epson is another trusted name in the projector space and their innovation under the hood, especially regarding how this projector can handle 4K resolution and HDR color, is impressive. 
Picture quality is really the focus here so cinephiles that want their movie library to look especially great on a 100"+ screen will likely want to dig into this option. $1,499 (Buy) 
Optoma UHD51A
Optoma has always been a reliable name on the projector front and their latest offering pushes the limits of versatility further than ever before. 
Alexa and Google Assistant integration, 4K capability and enough built-in horsepower to play UHD media directly from a flash drive, this projector packs a huge punch for a reasonable (for a projector) price. $1,591 (Buy)
LG HU80KA
One of the most innovative projector designs out there, LG has created a form factor that's unique and able to fit into almost any living room configuration and throw a 150" display onto the wall in 4K. 
SmartTV functionality is baked right into this LG projector, including screen mirroring in case your 13" laptop screen deserves a much bigger stage. $2,799 (Buy) 
Sony Ultra-Short Throw 4K HDR Home  Projector
No projector list would be complete without a staggeringly powerful, innovative and expensive entry, and Sony's short-throw 4K titan is the one to consider for 2018. 
Already heavily discounted after its debut earlier this year, Sony has packed so much tech into this entertainment centerpiece that even the most casual viewers would be hard-pressed not to stare in awe of the IMAX enhanced, short-throw screen. 
This is the projector you build a living room around and, with its ultra-lux price tag, that's the way it should be. $24,998 (Buy)