10 Badass Black Cars, Bikes, Gear and Style Pieces Every Man Needs
Get diabolically dark with these absolutely killer collectibles.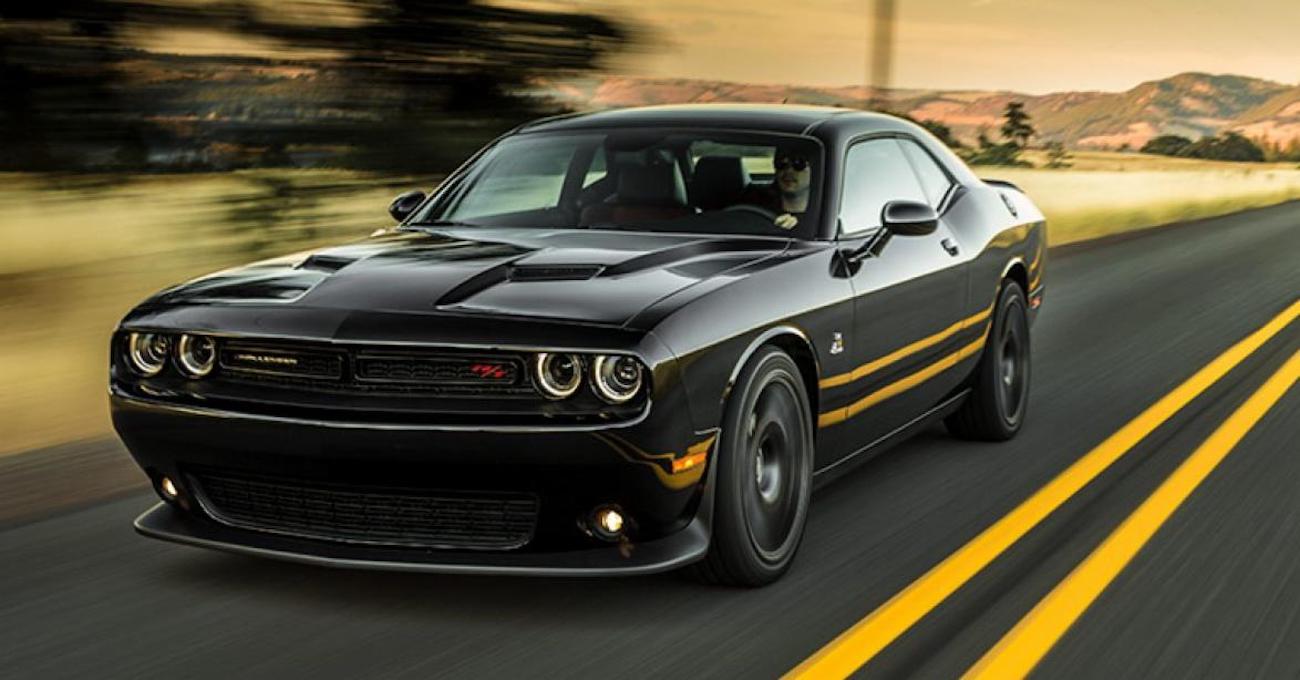 If there were a Mount Rushmore of American muscle cars, the mighty Dodge Challenger would no doubt be carved in it. Now, with styling cues taken from the legendary 1971 model, the 2017 Challenger has taken this uniquely American category to an entirely new level. There are 10 new models to choose from, including the T/A 392, with a 6.4-liter Hemi V-8 producing 485 horsepower, and the SRT Hellcat, with a supercharged, 707-horse-power Hemi that makes it the quickest and most powerful production muscle car ever.  
The basic Challenger SXT starts at just over $27,000, but the real game changer—the Hellcat—runs for around $64,000. That's still a bargain, though, considering your only competition on the road will be Italian supercars that cost four times as much. Stick-averse drivers can choose a TorqueFlite eight-speed automatic gearbox, but true motorheads will opt for the six-speed Tremec manual transmission for extra control. This beautiful beast sits atop low-pro le 20-inch forged aluminum slingshot wheels. And it always looks absolutely killer in black.
The Svartpilen—which means "Black Arrow"—is part of Sweden-based Husqvarna's Real Street line of bikes. With a 44-horsepower engine, a lightweight-steel trellis frame, and an upright riding position, the Svartpilen 401 is eminently functional. However, its stunning design and elegant rear suspension make it clear the Swedes haven't forgotten form, either.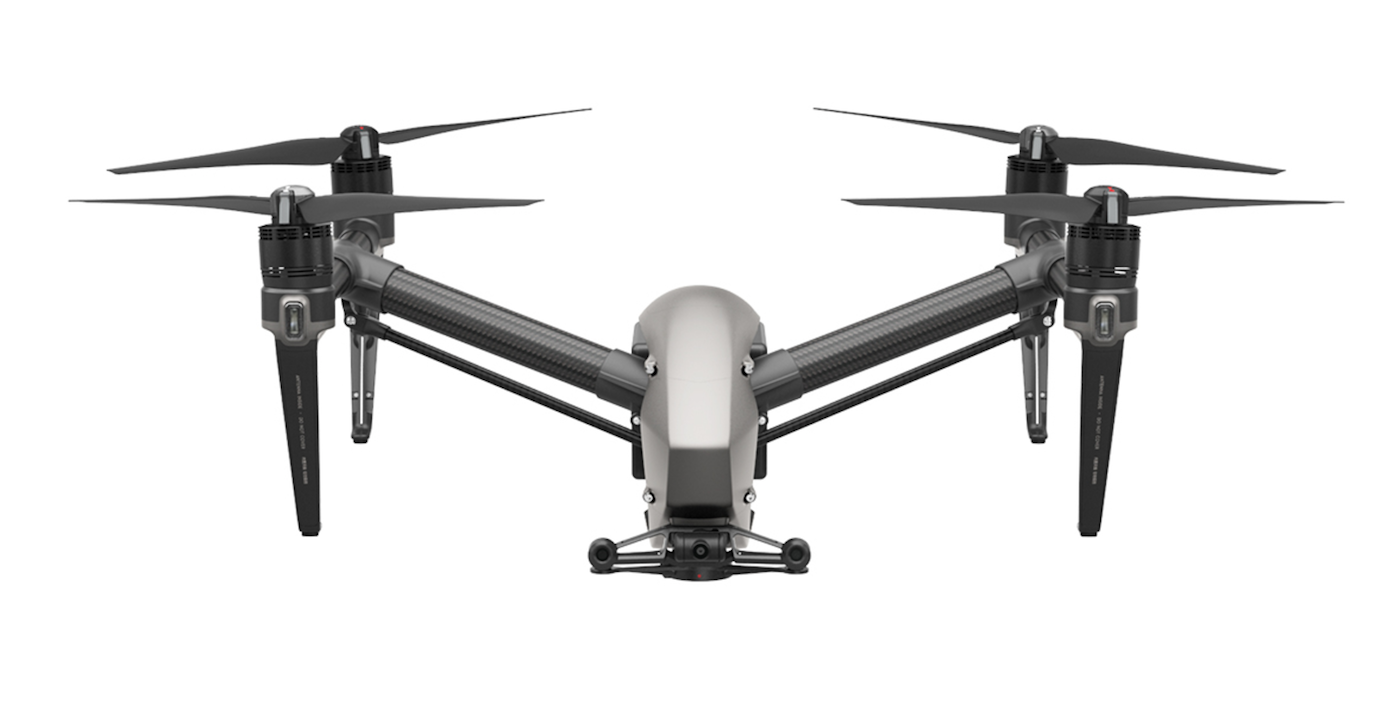 DJI's Inspire 1 was the first drone to combine a 4K camera, a 360-degree rotating gimbal, and an HD video transmission system. With the Inspire 2, the Chinese manufacturer has staked its claim as an industry leader by improving imaging quality, extending flight time, and adding intelligent flight modes, which means even a novice can produce stunning, professional-quality images.
4. Craftsman 20-Inch Gas Chainsaw

Powered by a strapping 50-cc motor, this badass 20-inch chainsaw balances power and comfort with remarkable durability. An anti-vibration wraparound handle reduces user fatigue and discomfort, while durable steel construction and an automatically oiling chain ensure that the chainsaw will topple any tree.
5. Hublot Big Bang Unico All Black Sapphire
The Big Bang Unico All Black Sapphire brings Swiss style and world-class craftsmanship to your lucky wrist. With a polished and smoked sapphire crystal case and transparent composite-resin skeleton dial, this gorgeous timepiece is an exceedingly elegant fashion statement paired with precision timekeeping, courtesy of Hublot's self-winding chronograph movement.
The GoPro Hero5 Black features 4K video at 30 frames/second, razor-sharp 12MP pictures, voice control, and the ability to auto-upload photos and video to the cloud. Waterproof up to 10 meters, this camera possesses advanced wind-noise reduction and professional-grade electronic video stabilization. In other words, it can take anything that you—or Mother Nature— throw at it.
7. Shinola All-Black Runwell Turntable
Detroit-based watch and leather goods maker Shinola recently embarked on an exciting new venture—Shinola Audio Team. While releasing souped-up headphones or speakers may have been a savvier business move for its debut release, Shinola wanted to create something timeless that harkened back to the brand's tradition of selling quality collectibles. Its Runwell Turntable, now available in all-black, marries time-honored analog technology—a two speed, belt-driven turntable and an integrated phono—with a decidedly modern polish, in aluminum, steel and wood. 
8. Master & Dynamic x The Rolling Stones MH40 Headphones
Two musical legends—luxury headphone supplier Master & Dynamic and the freakin' Rolling Stones—joined forces for a pair of stylish black headphones that pack Jagger-level swagger. These eye-catching cans, reinforced in aluminum and stainless steel, offer blue-chip sound quality and boast a clean, classic look, but upgraded in cowhide and lambskin leather. Only 1962 were ever produced to commemorate the year the Stones were formed. Paint it Black, indeed.
Forget its well-earned reputation as the sunglasses of choice for gonzo ski instructors and aggro high school football coaches. Unapologetically athletic shades brand Oakley actually boasts some seriously eye-catching designs, with their Badman model serving as a strong case in point. The polarized lenses are wide and wrap around the head, almost like a visor. The three-point fit optimizes comfort while also shaping its ridged and unmistakably unique look. 
10. Adidas Tubular x Primeknit
The Adidas Tubular x Primeknit is a veritable double whammy: it dazzles discerning sneakerheads with both its buzzy Tubular model, which has shades of a Yeezy Boost, and its innovate Primeknit material, which allows for superior comfort and a knitted look. The white, slate gray and black colorway strike a darkly stylish balance. Either way, you win.
Be sure to pick up Maxim's February issue, on sale January 17, and subscribe so you never miss an issue.