7 iPhone 7 Cases You Need Right Now
Here's how to add more power, protection and functionality to your new iPhone 7 or 7 Plus.
The iPhone 7 and 7 Plus are undoubtedly Apple's premium phones—both in the sense of what you get and what you have to pay for them. So you might as well protect these wondrous new devices as best you can. But iPhone cases aren't just about safeguarding your prized new gadget. They're about showing a little style, perhaps adding some handy functionality, and doing so in a way that fits your lifestyle.

With that in mind, here's a glimpse at a mere smattering of the bajillion protective options you have. Hopefully they'll help narrow your search and keep your iPhone 7 out of harm's way.

1. Mophie Hold Force ($40)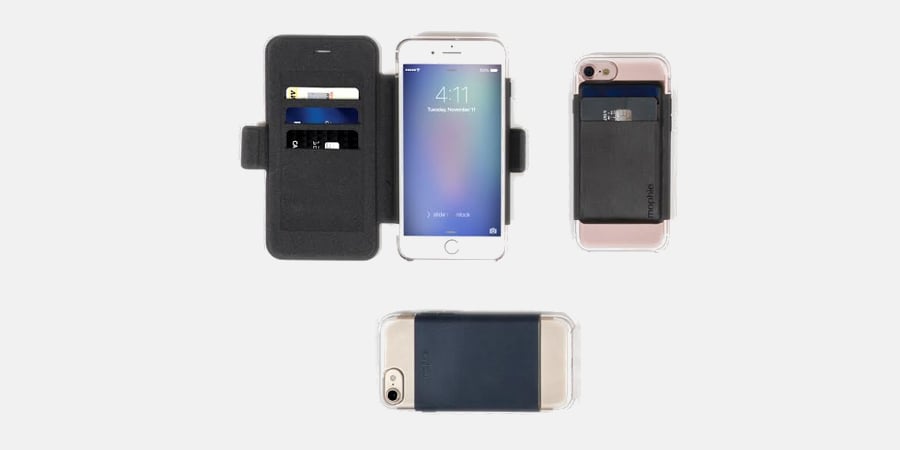 Mophie just announced their new Hold Force technology. It's a magnetic system similar to the Moto Z Force that (in addition to protecting your iPhone) modularizes it, extending its functionality and shelf-life. Once you buy the base—available in 10 colors—you can add removable modules, which currently includes a minimalist wallet ($20), folio wallet ($20) and 4,000mAh battery with switchable Lightning and Micro-USB tips.

2. Fuze Case Single ($69)
To answer the public outcry regarding the 7's lack of audio jack, Fuze has created a case that combines both Lightning and 3.5mm audio ports, along with a built-in battery. So it gets the job done similar to Daptr, but through its successful Indiegogo campaign comes off as looking like a more polished way to listen to music with wired earphones and still be able to charge your phone, dongle-free.

3. LifeProof Fre ($90-$100) and Nuud ($100)
Although the 7 does offer some water resistance, which is nice, there's a big difference between not being scared of an accidental splash and purposefully taking your phone through whatever wet and dirty adventures you want without worrying about dropping or damaging your phone. LifeProof's upcoming Fre (with extra screen protection) and Nuud (without) cases will give you that extra layer of freedom.

4. X-Doria Rumble Case ($30)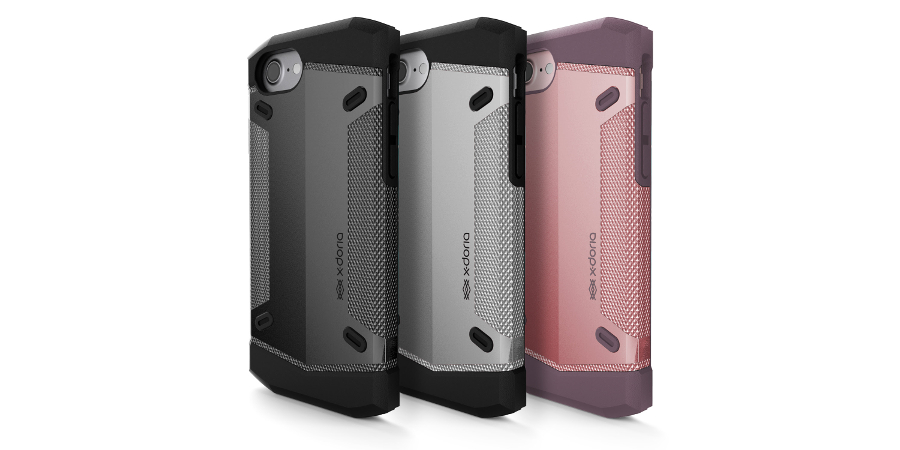 Another factor in drop protection is keeping your phone from being dropped in the first place. X-Doria's Rumble uses a special diamond texture to accomplish this. Combine that with an outer shell of metal and Hard Polycarbonate and inner rubber liner, and you've got a case that looks good, feels nice and avoids dents and scratches even when dropped from six feet onto concrete.

5. Mujjo Leather Wallet ($46)
Crafted out of high quality vegetable-tanned leather on the outside with a suede interior, this case protects your phone from looking ordinary and your pockets from getting bulky. Just take the couple cards you need and slip them into the handy, stylish diagonal pocket. You're ready to go make a statement. And if you like the leather but don't need the wallet, it comes in a version without.

6. Grovemade Walnut iPhone Case ($109)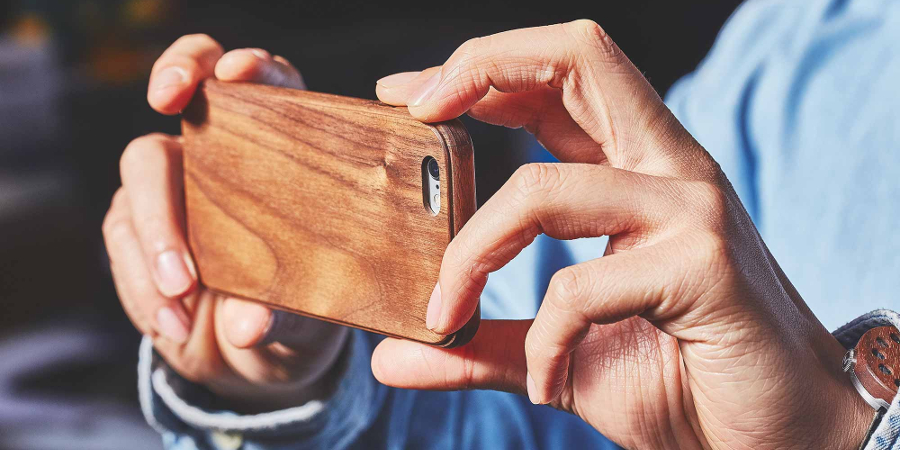 Though this case is crafted from solid wood, amazing craftsmanship means it doesn't add as much bulk or weight as you might think. Better yet, it still gives you ready access those few buttons you need to operate the phone. And it certainly offers a distinctive look in the process.

7. Ballistic Jewel Essence ($25)
If you're really just looking for the best protection from a bare minimum case, Ballistic's Jewel Essence has you covered from dings and drops. Raised lips protect the screen. Reinforced corners make sure that second or third bounce doesn't do you—or your phone—in. And although there are certainly fancier, more involved and expensive options out there, this $25 case is really all you need.