This Genius Kitchen Gadget Instantly Turns a Stick of Butter into a Spray
I want to go to there.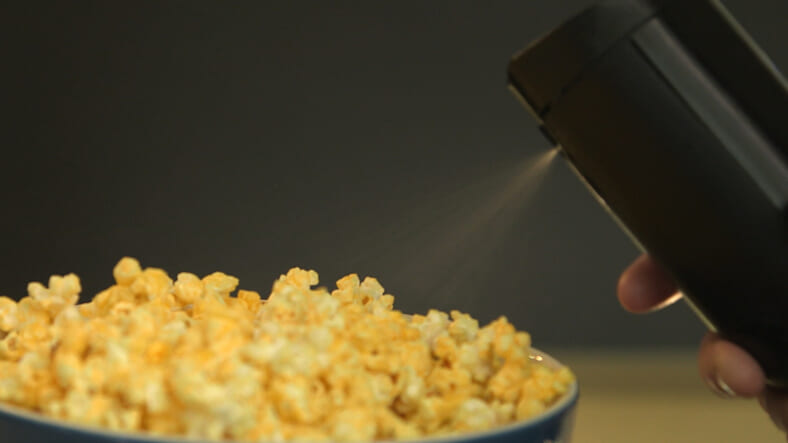 You don't need us to tell you the bajillion things butter makes better. But you do need a better way to get said spread onto them. Enter the Biem butter sprayer.

Whether stored in the fridge or on the counter, this rechargeable unit smartly turns on when you pick it up, safely heats up only as much of the stick as you need and turns it into a delicious golden mist you can spray onto your favorite comestibles.

Best of all, not only is it quicker and more easily portioned than whatever last-century method you're currently using, but for the first time you can spray whatever butter you want, as opposed to the ridiculously chemical-ridden, greasy (not to mention flammable) alternative you'll find in a can.
" tml-embed-width="600″ tml-embed-height="337″ tml-render-layout="inline
With almost a thousand backers quickly realizing this device's awesomeness, the Kickstarter campaign is already 3X funded. And with it, the cheapest early bird is long gone. But they have a special early bird level still available (as of this writing) that includes an extra battery for this buttery gadget.

That means you'll be virtually unstoppable (at least with regard to buttering things) in September, when it's scheduled for delivery.

We mention all this because it's our duty to spread—er, spray—the wealth.