Bremont Channels Iconic Jaguar Type-C With Epic New Chronograph
This stylish watch pays homage to the exceedingly rare 1950s British automotive classic.
Some icons need no introduction, or reintroduction, but it's always fascinating to see them in a new light — as with the new Bremont Jaguar C-Type Watch, a timepiece-centric homage to the legendary Jaguar C-Type. It's another fitting partnership between the legendary British automaker and the famed British watchmaker, much like the heralded Bremont and Jaguar D-Type Watch of years past, but with even more speed and style.
The Bremont Jaguar C-Type is the perfect callback to the incredible 1950s automobile, of which only 53 were made — the fact that the model won the 24 Hours of Le Mans twice is equally impressive in that regard.
And this 2022 edition should prove every bit as luxurious, impressive and stylish as the epic car upon which it's based. Pioneering disc brake technology set the original C Type apart from the pack, something that's echoed in the small touches with the Bremont Jaguar C-Type (the anodized aluminum insert is a callback to the OG body design).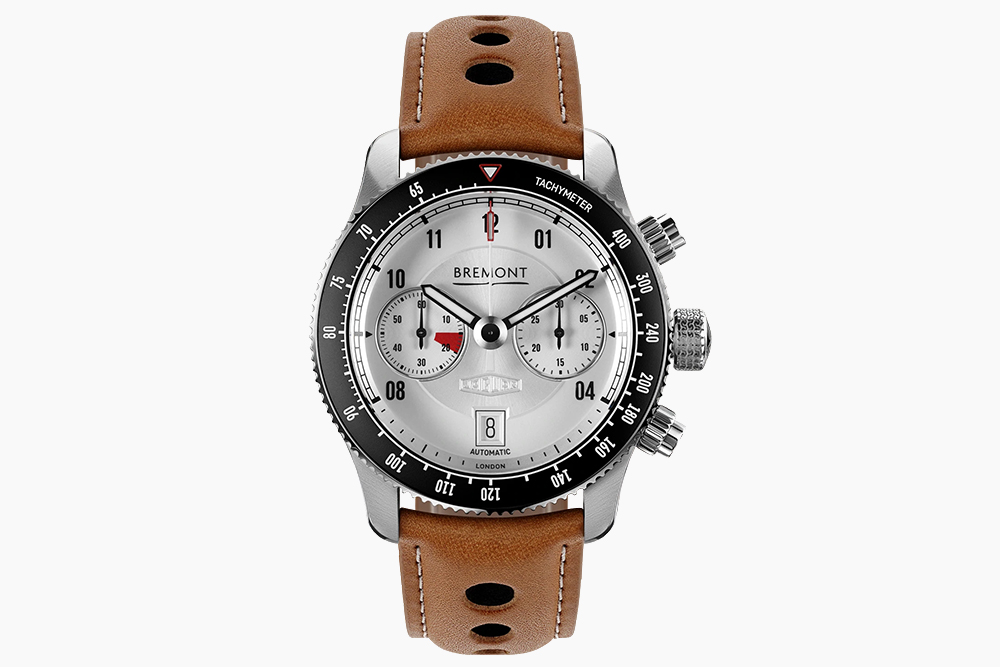 The automatic chronograph design is fittingly sporty and ready for the open road or the race track, with a dual-directional bezel for maximum functionality as the miles fly by.
The dial itself even includes the heritage Jaguar logo for good measure, and tachymeter markers also nod to the C-Type by climbing up to 400.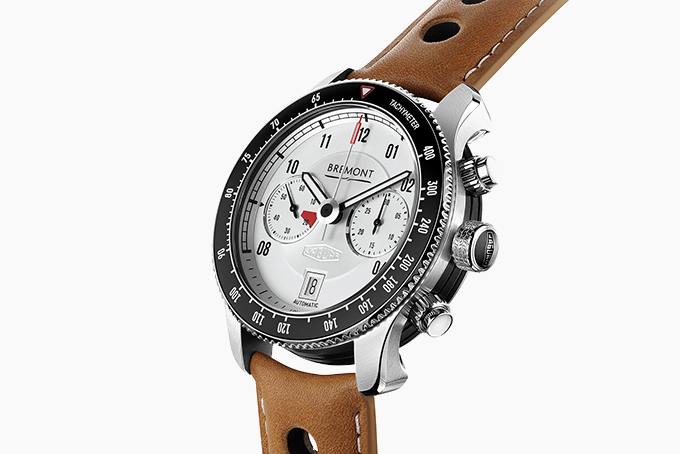 In terms of looks, this watch is bold and speedy, yet refined, boasting an easy-to-read 43mm case diameter and a sunburst dial — of course, the dual chronographs can track both seconds and minutes, endlessly useful once again as the miles fly by.
In an even more impressive move, the winding crown features engravings meant to mimic the C-Type's Dunlop racing tires. Not too shabby, right?
The red touches on the chronograph seconds dial even echo the original dashboard of the car in a way that's subtle and yet eye-catching (much like the Jaguar C-Type itself).
For good measure, the caseback is finished off with a decorative gold Jaguar coin, as if this timepiece wasn't impressive enough.
It's being touted as a meeting of the minds between legacy, spirit and classic design, and you can add those attributes to your watch collection for just about $6,500 with the new Bremont Jaguar Type-C Watch (it's available online through Bremont).
Gentlemen, start your engines.