The Hand-Forged 'Diablo Damascus' 1911 Pistol Is A One-Of-A-Kind Beauty
A devilishly cool custom handgun inspired by blues legend Robert Johnson.
Cabot Guns
Cabot Guns, the custom gunsmith behind luxurious Colt 1911-style handguns made from top-end materials including Damascus steel and even 4.5-billion-year-old meteorite, has released another stunning one-off sidearm. 
The "Diablo Damascus" pistol was inspired by the folklore surrounding Robert Johnson, a pioneering guitarist and singer who is widely credited with developing the Delta blues style of music.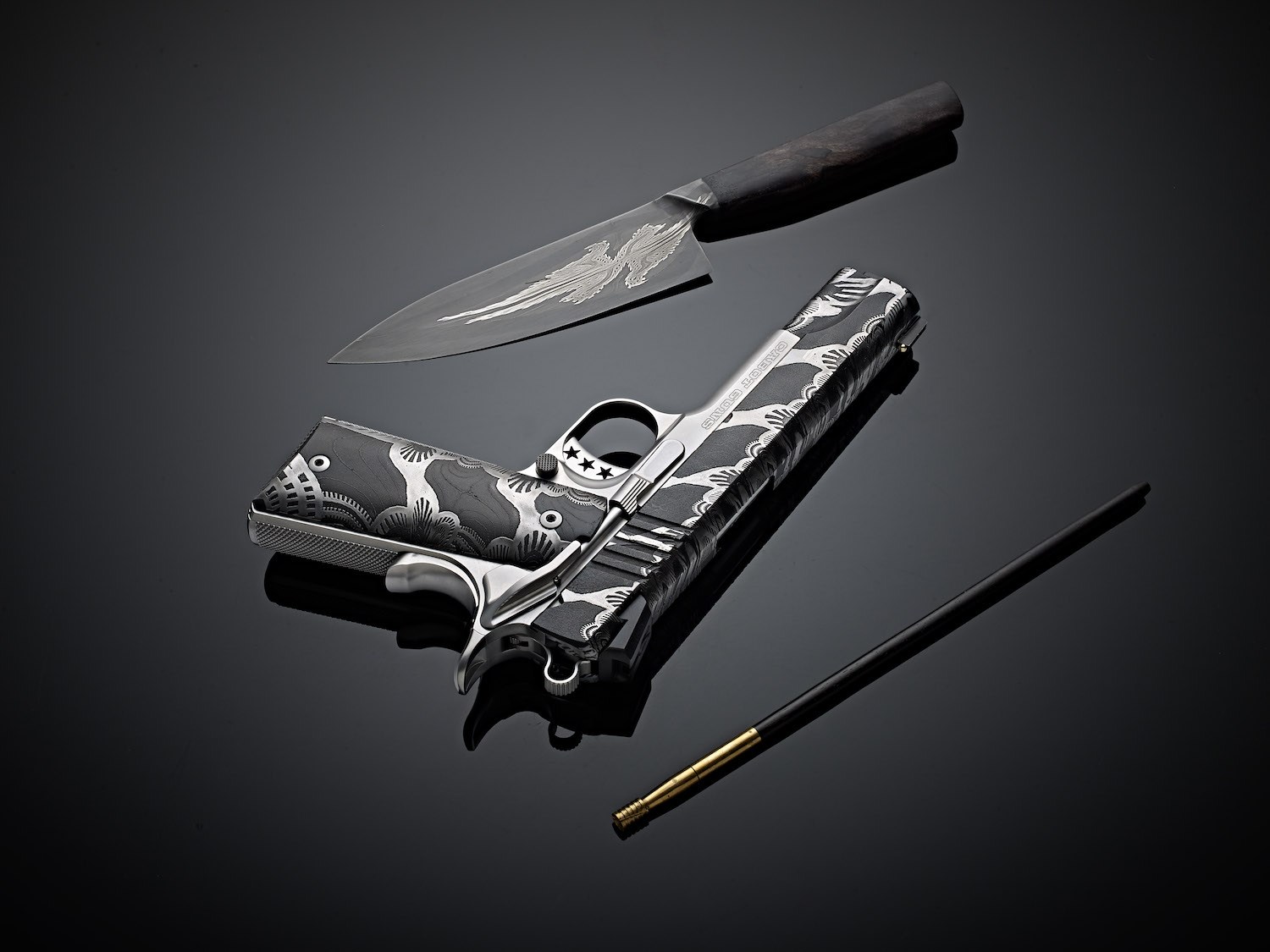 According to legend, Johnson sold his soul to the devil to achieve success, hence the "Diablo" part of the name.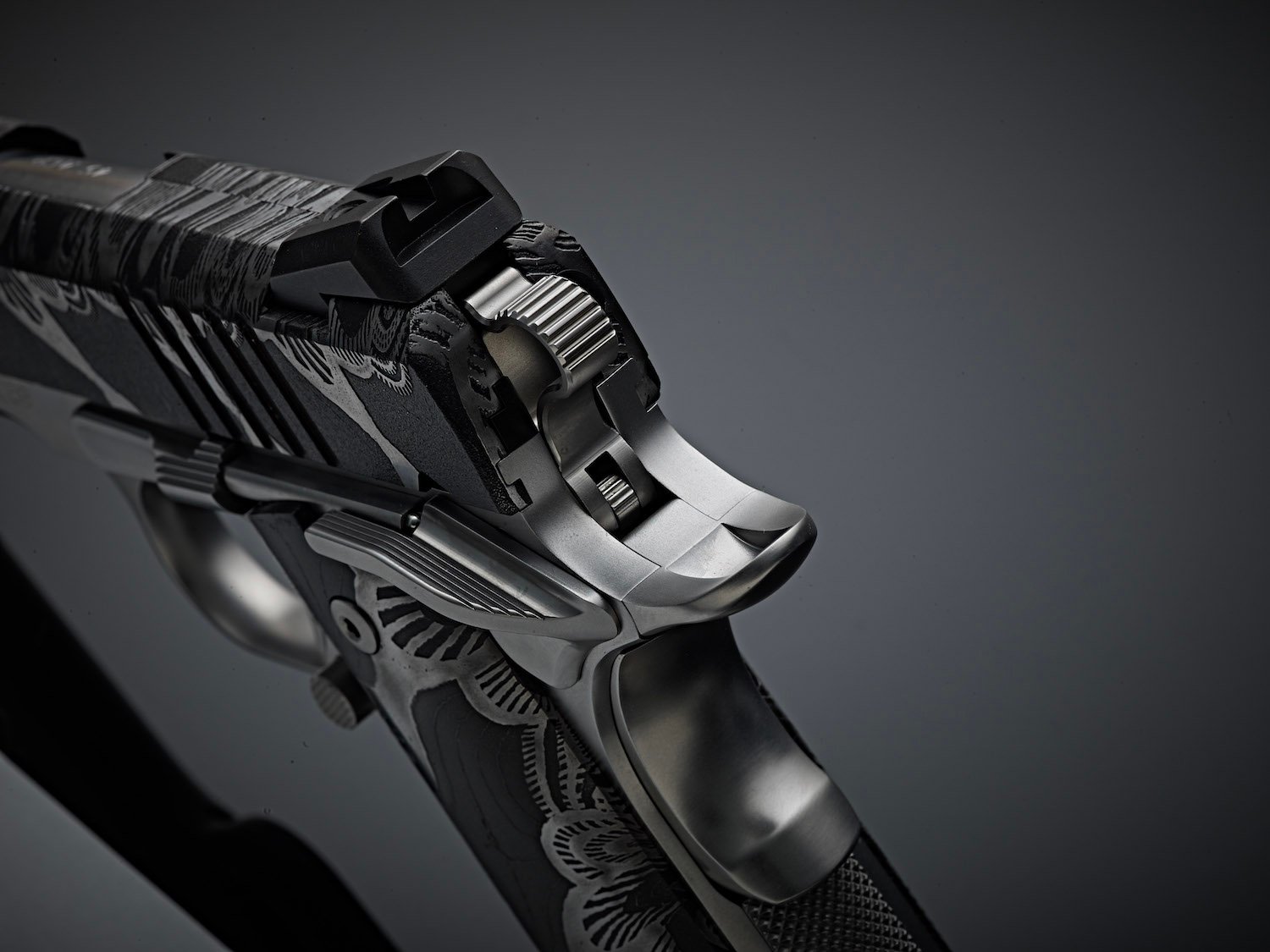 "Damascus" naturally refers to the hand-forged steel used in the weapon's construction. The Pennsylvania-based firearms company collaborated with master blacksmith Jason Morrissey, who used a combination of pattern welding, acid etching and other Damascus techniques to form an incredibly intricate metal pattern. 
"In the same way Robert transformed the blues, Jason is creating Damascus steel like no one else," the company claims. 
Cabot Guns then molded the material into a functioning firearm with top-end components including a Tristar trigger, skeletonized hammer, gold front dot sights and gorgeous Damascus grips. 
Unfortunately, the "Diablo Damascus" is a part of Cabot Guns' Collector Grade OAK (One-of-a-Kind) line and has already been sold to one lucky SOB. 
The good news is that you can reach out online to commission your own bespoke 1911. Or, for considerably less money, you can order one of their pre-existing "Standard" or "Collector Grade" offerings, which range in price from $3,695 for the "S100" or "S103 Commander" models up to $11,995 for the glistening "Black Diamond Deluxe."  
See more awesome custom pistols from Cabot Guns below: