10 Must-Have Pieces of Camera Gear for the Extreme Outdoor Adventurer
Nail that final selfie as you fall off a cliff.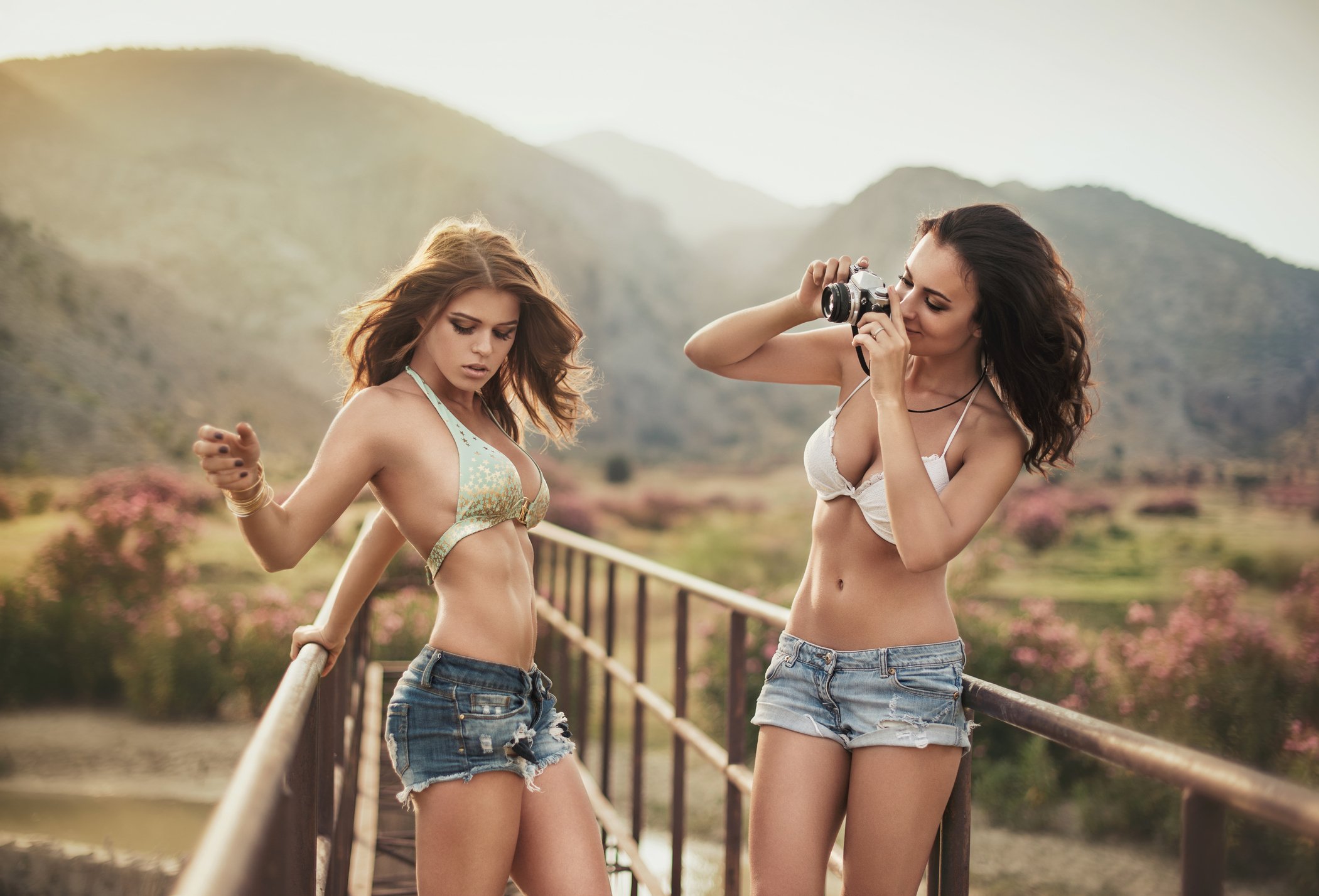 If you're into the deep wilderness, raging rapids, or other crazy locales, regular camera equipment is unlikely to withstand the elements. For the discerning outdoorsmen, here are the most hardcore cameras and gear that'll survive any adventure you throw at them. 
GoPro is to rugged cameras what hoover is to vacuums. Constantly pioneering in the space, their latest, the Hero5 Black, is a masterpiece of both design and function, able to capture 4K video with the touch of a button or a simple voice command. The heavy duty casing is waterproof to 10 meters, and the included image stabilization will keep it steady whether you're underwater or airborne.
2 – Sony FDR-X3000 4K Action Cam with Live View Remote
Sony's GoPro competitor has actually seen a few iterations and the latest, paired with the new Live View remote, really does give GoPro a run for its money because that remote's LCD viewfinder is a clutch accessory for getting the shots and footage of your most extreme endeavors.
3 – Nikon 1 AW1
The only camera on this list with interchangeable lenses, Nikon's pedigree comes through in the super tough AW1 DSLR. We're not likely to strap this one to a helmet, but in terms of taking excellent photos and video in all kinds of terrain, the AW1 can take everything you can throw at it, which is much more than we can say about any of the myriad other fragile DSLRs out there.
If you're reading a list like this, chances are you're not planning on encountering too much flat land. That means you'll need a tripod that's more capable than your standard three-legged fare. GorillaPods can wrap around pretty much anything, able to hold your camera in even the most inopportune spots because it's so much cooler to get a sweeping shot with a Gorillapod and a timer than it is to take a shitty selfie.
5 – BackLight 26L Camera Sling Backpack
There's a lot of great camera gear here, and when you're on the move, you're gonna need a place to keep it all. The BackLight backpack will comfortably and safely hold your equipment and leave plenty of extra space and compartments for the rest of the necessities you'll need on your travels. Lightweight and incredibly sturdy, the BackLight helps distribute weight evenly so your gear is less of a burden to lug around. The smart design of the pack also lets you swing it around to access all your cameras and lenses quickly.
6- SOLOSHOT3 Pro Robot Cameraman
The Soloshot bills itself as a robot cameraman which makes sense; how else would you describe a tripod that follows you around? The regular Soloshot3 actually comes with a camera included. Despite its name, the Soloshot3 Pro bundle doesn't actually include a camera, but does include an adapter so you can BYO DSLR to the party AND have the Soloshot control both its direction and zoom. Just wear the included tracking sensor so the Soloshot knows where to point and start recording your own highlight reel.
Olympus has flown under the radar for years, making great cameras that rarely get love in the professional world, but the TG-Tracker takes all the great specs of action-oriented cameras and packs them into a tight little green package. Built-in Wifi makes sharing footage easy and a GPS chip will tag your photos automatically so you can remember where in the world you were when you got those shots. Waterproof to 30 meters and freeze-proof to 14 degrees, we don't recommend turning your TG into an ice cube but it's nice to know you have the option if you wanted it.
The only VR camera on this list, the 360Fly is a unique blend of 360 degree video and rugged form factor. We're mostly happy with standard, single-perspective action videos, but the awe of reliving some of your most adrenaline-pumping escapades in VR is absolutely the future of the medium… and the 360Fly is way out ahead of the pack in terms of capturing your adventures in VR.
9 – Delkin Fat Gecko Dual-Suction Exterior Car Mount
Versatile and sturdy AF—if you're going to trust your expensive camera on the exterior of a moving car, trusting suction cups is tough. Trusting two of them will ease your mind, however, at least a little. The Fat Gecko is actually what you might call overkill in terms of an amateur mount, but it's gotten us some of the sickest car-side videos we've ever taken so we can't recommend the modular, transformer-like design enough.
10 – Water Wolf Deep Sea Camera
When you have a camera that can dive to 120 meters without flinching, why wouldn't you want to attach it to a fishing lure to create some video proof of the one that got away? Water Wolf's bullet camera's four hour battery life and variety of marine-centric mounts are perfect for anyone rocking a boat, yacht or even dinghy this year. Let's just hope an overzealous mako doesn't mistake this camera for a lure.