Case Debuts Premium Folding Knife Collection and Survival Hatchet
The storied American knifemaker is unleashing a variety of EDC blades.
W.R. Case & Sons Cutlery Co., or simply Case, has been expertly crafting pocket knives for more than 100 years. The Bradford, Pennsylvania-based company is further sharpening its legacy with a new selection of models due this summer. Here's a look at what's coming: 
Bose Locking Lanny's Clip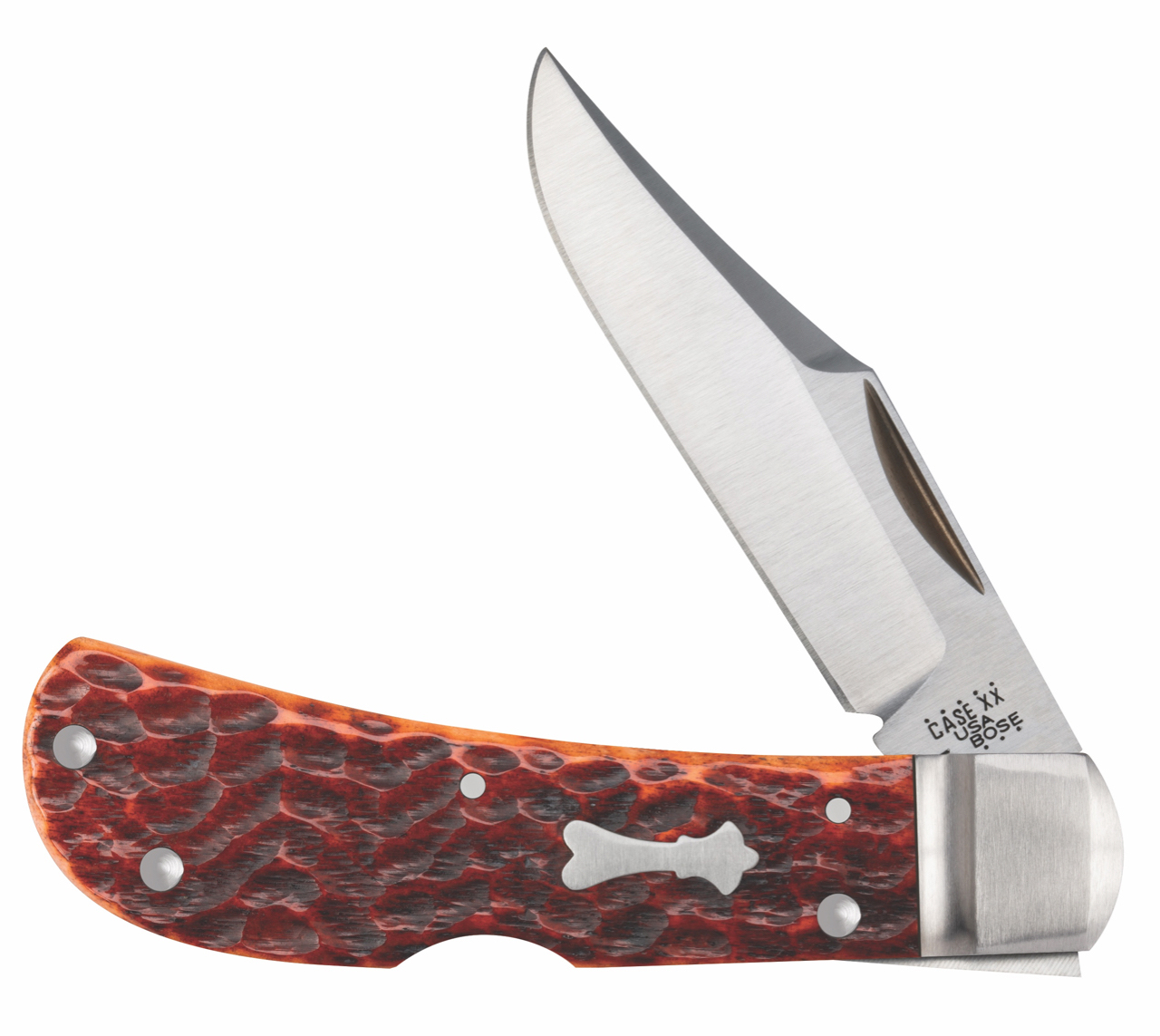 This slim pocket knife was designed with the help of longtime Case collaborator Tony Bose. Premium features include a flat taper ground, satin-finished 154-cm blade, fluted steel bolsters, milled liners, and a stylish decorative shield shaped like a chess pawn. Measuring four inches when closed, the Bose Locking Lanny's Clip is easily small enough for EDC but hefty enough for deer skinning. Six handle finishes are available: Chestnut Bone, Case 6.5 Bonestag, Smooth Abalone, Smooth Ebony Wood, Brown Bone and Black Canvas Laminate. $482.99 – $716.99.
Pocket Hunter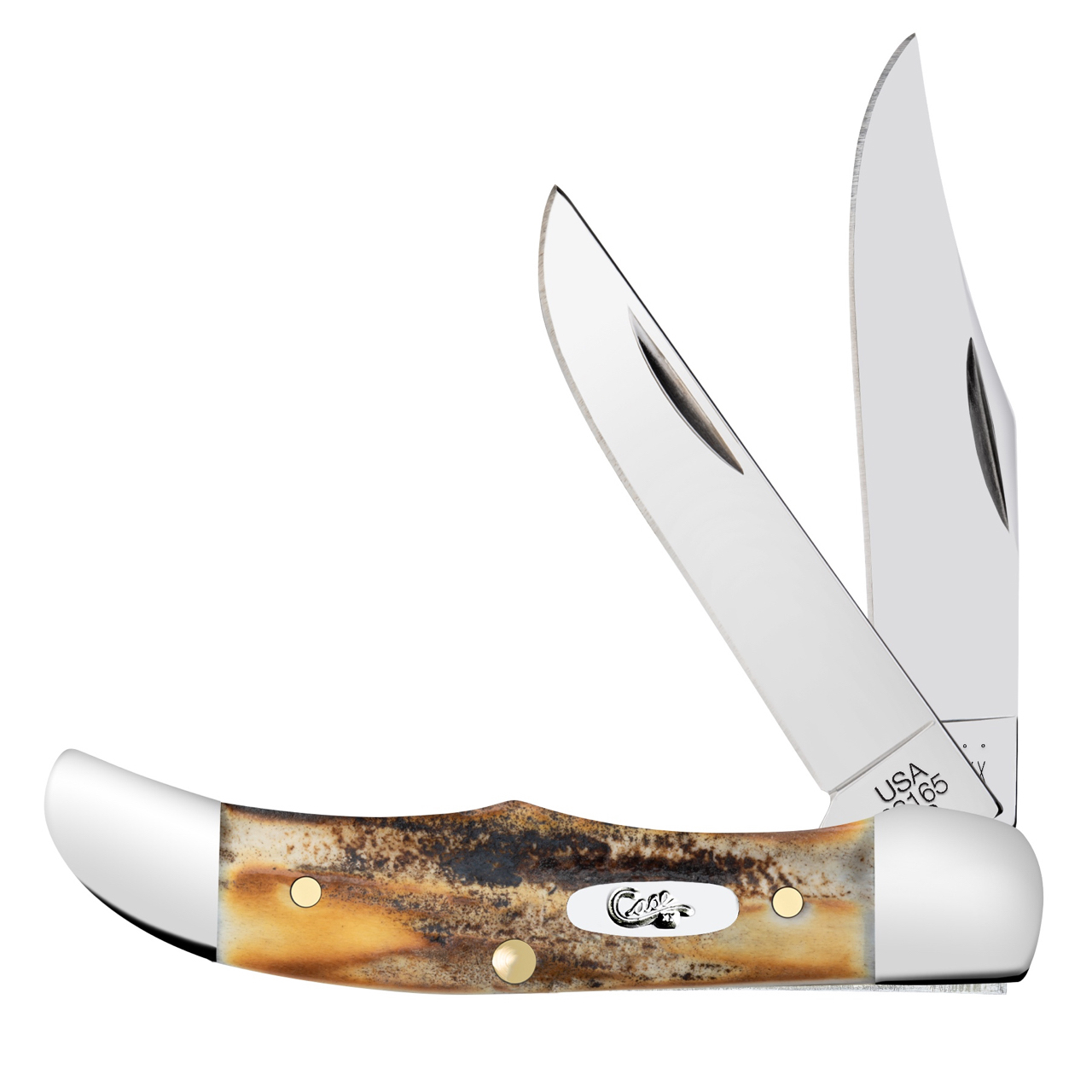 A paired down version of the seasoned Folding Hunter that first debuted in 2001, the Pocket Hunter returns to Case's lineup with a vintage 1965 pattern for 2020. This compact 2-3/4-inch knife gets a clip blade that's ideal for cutting fishing lines, camping tasks or opening letters, and an optional additional second blade that's good for skinning small game. Over 12 handle finishes are available, including Pocket Worn Corn Cob Jig Harvest Orange Bone, Genuine Stag, Red Stag, Peach Seed Jig Amber Bone, Smooth Abalone and Ichthus Smooth Ice Blue Synthetic. Get it before it goes back into the Case vault at year's end. $54.99 – $158.99
Tang Stamp Series
"Tang stamps"—symbolic designs scrawled on all of Case blades' center bolsters—first appeared on the company's pieces as early as the late 1800s. Featuring surgical-grade steel and distinctive Peach Seed Jigged Green Bone handles, each of the nine eye-popping examples in the 2020 Tang Stamp Series includes a unique laser-cut tang stamp from specific decades and half-decades dating back to 1940. 
Additionally, a commemorative Tang Stamp Series Mint Set is available, with each serialized knife housed in a handsome wooden-framed shadow box. $83.99 – $102.99 per knife, $1,083.00 per mint set 
Winkler Pack Axe
The Case Winkler Pack Axe is the latest offering in the Case American Heroes Series. Co-designed by Kevin Holland, a survival expert with over 2,000 combat missions across the globe as Navy SEAL, it measures 15 inches in length, weighs 26 oz., and features a durable design built around a single 3/8-inch-thick piece of carbon steel free of cracks, splinters and other common weaknesses that plague traditional wooden-handled axes. 
The blacked-out blade is razor sharp right out of the box to clear branches, make kindling, and engage in a variety of other chopping, splitting and whatever tasks one needs to complete in the wilderness. Meanwhile, its blunt hammer end can be used for at pounding stakes, driving nails, tapping rocky terrain or tackling small-scale demolitions. $499.99