Casio Unveils Cyberpunk-Style G-Shock Smartwatches
Kick your smartwatch to the curb with these tough futuristic timepieces.
If smartwatches have a problem as a group, it's that they all tend to look alike. They can fall into a class that might be called "vaguely similar to the Apple Watch" or a different class with a similar name, just sub "Samsung" for "Apple."
Casio has added three new wearables to its G-Shock selections that try to sidestep that problem by rocking the beloved, chunky style the "dumbwatches" have been known for while boosting their futuristic vibe with neon-accented black and purple. They're the same tough, practical watches that have become so immensely popular, but they rock a robotic, Tron-like vibe that says "retro-future."
In addition to the strikingly original color scheme, the "Virtual World" lineup is also much easier on the wallet than most smartwatches, all of them under $200.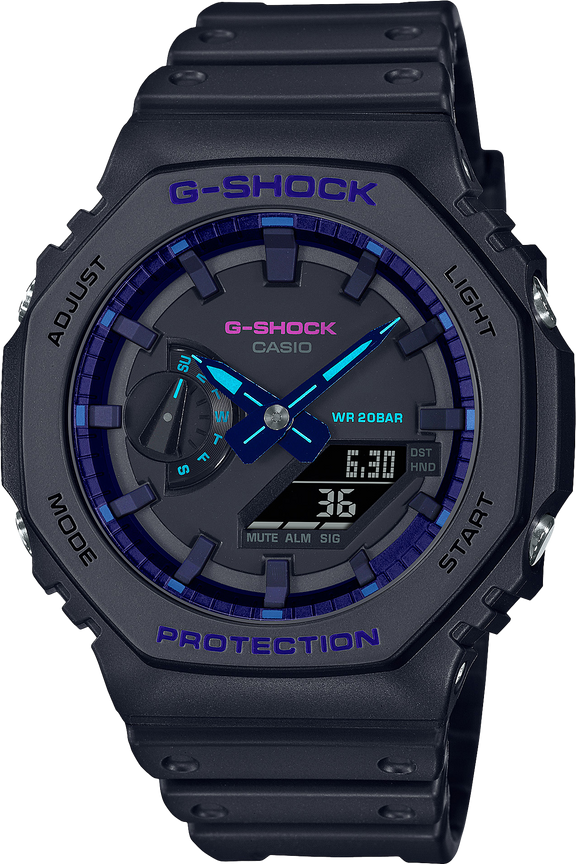 Low-key ana-digi model GA2100VB-1A is the basic black unit of the trio, pink and purple accents and a dial that is heavier on the analog than the digital.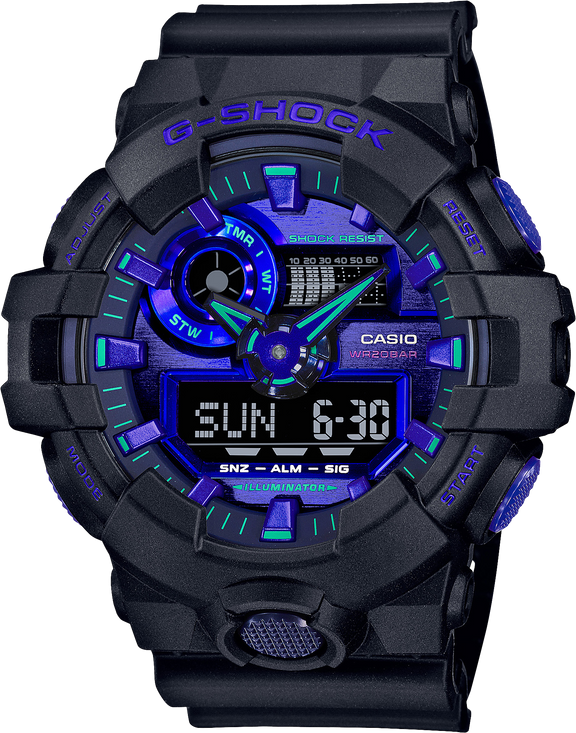 The larger GA700VB-1A possesses similar color accents but it has a thicker resin case and the dial is protected by mineral glass. This bolder middle child of the collection is fit for diving too, with 200 meters of water resistance.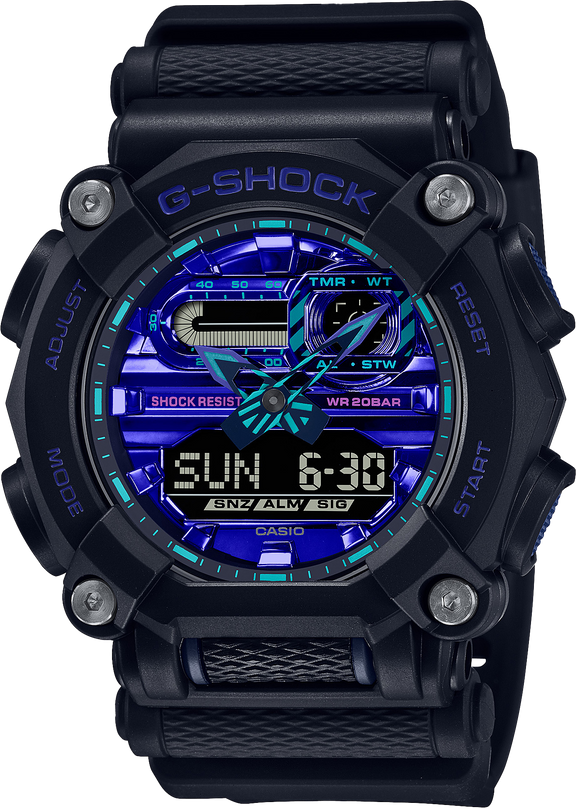 Model no. GA900VB-1A is the most sophisticated and thickest member of the lineup, with the same shock and water-resistance as any other G-Shock. Expect up to 7 years of battery life, and if the resin band isn't your style, this one is designed to make it easy to swap out for something more comfortable.
Casio's G-Shock "Virtual Reality" lineup retails between $99 for the GA2100VB-1A up to $140 for the GA900VB-1A.
You can pre-order any of the three right now at GShock.com.