The Army's Futuristic New Ballistic Helmet Is The First To Protect a Soldier's Entire Head
This badass lid looks like something straight out of "Halo."
Photo: 3M
The 21st century soldier will be more protected like never before thanks to a new, high-tech helmet. 
The U.S. Army has just placed a $34 million order for the Ceradyne Integrated Head Protection System (IHPS) Ballistic Helmet. 
It's the first-ever Army helmet to protect a soldier's entire skull, face and jaw. It also happens to bear a striking resemblance to the badass headgear sported by Master Chief of the popular Halo video game series. 
As Popular Mechanics notes, the IHPS is a vast improvement over the Enhanced Combat Helmet currently issued to troops. The system offers increased blunt force protection despite being five percent lighter, and has been specifically designed to protect against bullets from high-powered rifles and handguns.
A range of compatible accessories include a visor, mandible, night vision goggle attachment, rails and a modular ballistic applique for increased protection. 
It is one of five components that make up the Army's Soldier Protection System, a suit that guards vitals in the head, torso, pelvic region and extremities.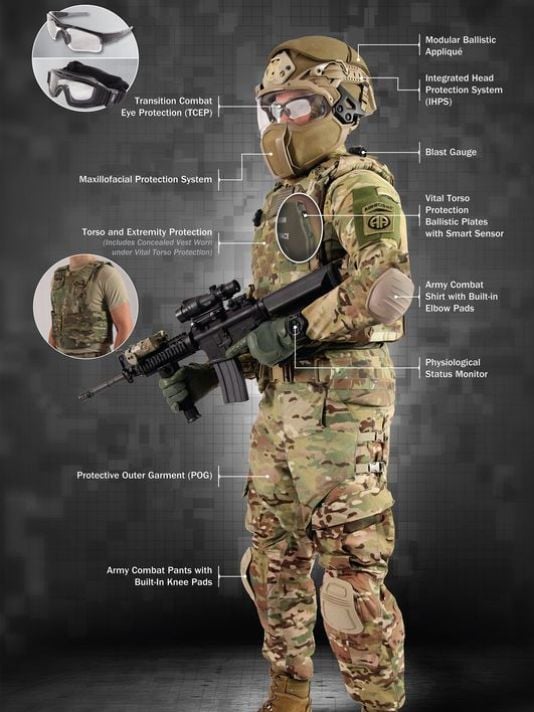 Anything that offers better protection to America's soldiers seems like a good idea to us.
h/t: Uncrate