7 Awesome Tech Trends To Look Forward to in 2017
Welcome to the future.
Alex Wong/Getty Images
A week from today, CES—the annual Olympics of electronics—will officially open in Las Vegas. By the time it does, we'll have already seen hundreds of companies displaying their wares at various press events. And since we know who'll be at those press events, we have a pretty good idea of what the focus and flavor of this year's show (and therefore short term future of all gadgetry) will be.

Similar to the picture of electronica we painted last year, here's a broad look at what we expect to see as we walk the millions of square feet of suites, ballrooms and the actual trade show floor.
1. Drones, Drones, Drones
They've gone from distraction to fascination to obsession in fairly short order. Last year drones took over a section of the show floor (with each booth flying them required to sport ceiling-high nets for safety). And this year, there's even a Drone Rodeo out in the desert. Should be a great way to practice our flying skills.

2. VR, AR and Mixed Reality
In a similar story to the rise of drones, virtual and augmented reality appear to have come of age. Partly because Oculus, HTC and Sony are actually finally delivering the viewers and accessories they've been hyping for years. But also because the tech is becoming more accessible and mainstream, thanks to the increasing quality and popularity of 360-degree panoramic cameras (for VR) and the whole Pokemon Go craze this summer (helping AR).
3. Stuff's Only Getting Smarter
We've just about convinced the very last eight people in the middle of the country to release their death grip on their flip phones from the early aughties. So we really don't have to put the "smart" in front of phones anymore, even though they do more now than ever. But moving forward, everything's going to get smarter, infused with better and better artificial intelligence. And it feels like we're just about at the tipping point where interacting with our tech via voice in meaningful ways will become natural and completely infused in our daily routines.

4. Cars of the Future
In the old days, the presence of cars at the show was strictly an audio thing, essentially a test of whose subwoofers could out-thump the competition, with the occasional video monitors built into headrests. Now we're getting to see and experience cars that drive and park themselves. Packed full of tech, it'll be interesting to see what drives innovation in these driver-less marvels.

5. The Rise and Fall (and Rise Again) of Wearables
Step-counters, connected watches and action cameras will need to step it up this year. We know they're out there, but lest they fail to wow us and wind up on a shelf, it's going to take some major innovation. In other words, consumer electronics vendors will have to take into account how we'll use these over time, not just the first week we excitedly unbox them.

6. "Truly Wireless" Earbuds
Before Apple brought their dangly AirPods onto the scene, the past couple years a few companies had been talking about audio earbuds without any wires attaching them. Despite ditching the tangle problem, there are potential issues with fit, dropping them, audio quality…apparently those issues are being worked out, cause we now count no less than two dozen folks (including big names you'd recognize, like Samsung, Motorola and Jabra) are going to be bringing these to market. Depending on how well they do, they'll just be called "wireless" (dropping the "truly") and maybe the ones connected by a cord behind your neck will be "semi-wireless." Or something like that.
7. Even More Insane TVs
As assuredly as The Strip twinkles at night, so too will a massive array of the biggest, brightest, thinnest and sharpest TVs on the planet. Ultra high-def will be pretty ubiquitous, coming together with OLED and HDR in what we're expecting to be worthy of dropping our jaws. But to what extent will we see other trendy features, such as curved monitors and quantum dots? We'll just have to wait and see.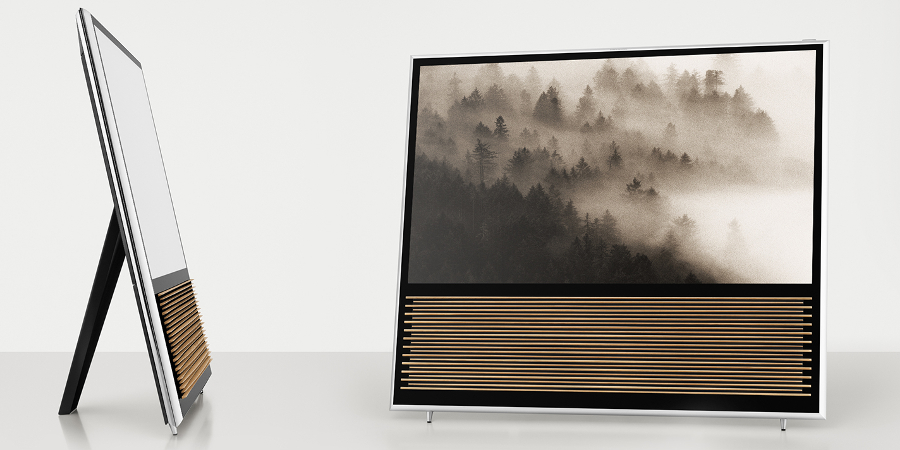 So stay tuned as we show you the best gear we see, touch and hear at CES. What happens in Vegas—at least next week—will definitely not just stay there. Especially for the magical stuff we find amongst the thousands of exhibitors that makes us say wow and rethink the way we look at gadgets.