Get Your Motor Running with This Coffee Table Made from Vintage Motorcycle Parts
Go hog wild with this gearhead's delight.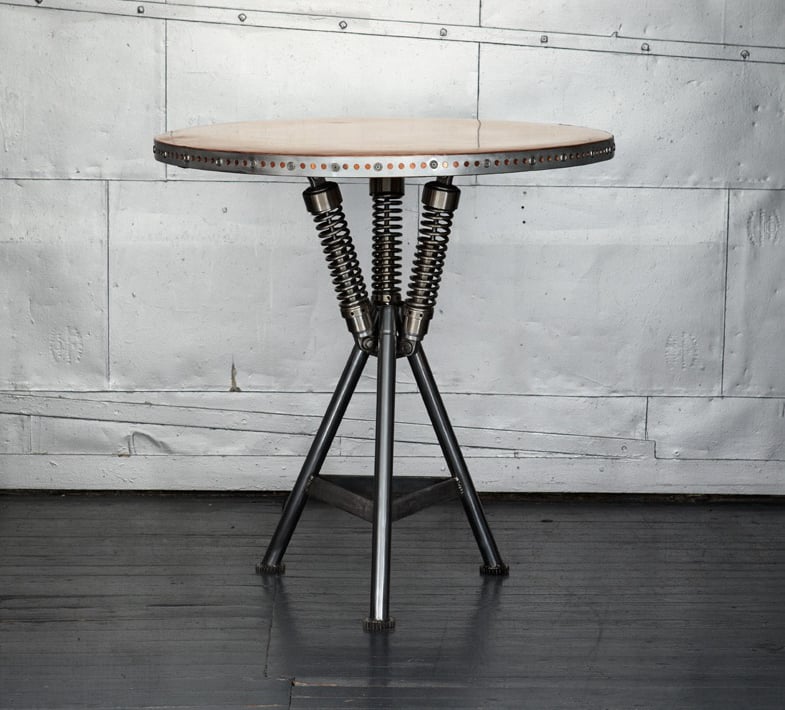 If your coffee table could talk, what would it say? Classified Moto's Café Table ($1,499) would no doubt utter something tough yet well-traveled sounding in Japanese. After all, it's been lovingly crafted from vintage recycled Japanese motorcycle parts from the '70s and '80s.

And although it may figuratively rock, in reality this gearhead's delight is as steady as a Harley on a straightaway.

Starting with transmission gears as feet, a trio of brushed chrome fork tubes support matching springs and shock absorbers. Its round wooden top—just under three feet wide—is enveloped in brushed copper, as seen through the holes punched in its steel bezel around the sides.

Don't be put off by the "sold out" on their site. Go ahead and contact them about making one for you.

After all, if anyone could come through in the clutch, they can.