The Commodore 64 Is Making a Comeback, And Retro Gaming Is Officially Getting Out of Hand
Are people REALLY clamoring to play an '80s-era home computer?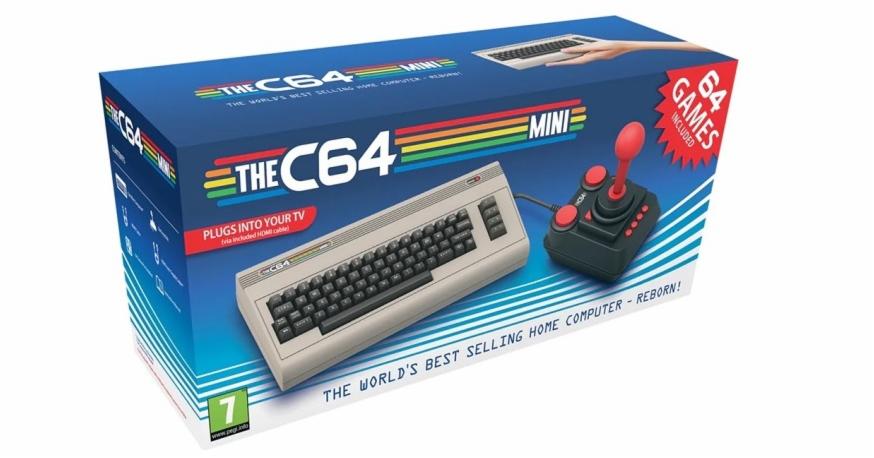 Credit: Retro Games Ltd.
The stream of retro gaming consoles keep on coming, with the Commodore 64 being the next to join the revisited fray. After the success of the NES Classic and now the SNES Classic, with plans for the Sega Genesis and the Atari 2600 to come later this year, there's no wonder why Commodore thinks it deserves a place on store shelves this holiday. The real question is, can retro nostalgia hold up strong enough to make the C64 a winner?
The remade console will include modern amenities like USB power and flash memory expandability, leaving the door open for gamers to add games to the 64 that are already included in the box. Unfortunately, while the likes of Super Mario Bros and Zelda keep gamers returning to the Nintendo Classic consoles, we just don't see much value in the game collection that the C64 is set to deliver that's blowing our skirts up, especially when you consider that many of these games are available (or have clones that are available) as free web-based versions. 
Are classics like California Games enough to justify the C64's $69.99 price tag? Check out the 64 games included and decide for yourself.
AlleyKat
Anarchy
Armalyte: Competition Edition
Avenger
Battle Valley
Bounder
California Games
Chip's Challenge
Confuzion
Cosmic Causeway: Trailblazer II
Creatures
Cyberdyne Warrior
Cybernoid II: The Revenge
Cybernoid: The Fighting Machine
Deflektor
Everyone's A Wally
Firelord
Gribbly's Day Out
Hawkeye
Heartland
Herobotix
Highway Encounter
Hunter's Moon
Hysteria
Impossible Mission
Impossible Mission II
Insects In Space
Mega-Apocalypse
Mission A.D.
Monty Mole
Monty on the Run
Nebulus
Netherworld
Nobby the Aardvark
Nodes Of Yesod
Paradroid
Pitstop II
Rana Rama
Robin Of The Wood
Rubicon
Skate Crazy
Skool Daze
Slayer
Snare
Speedball
Speedball II: Brutal Deluxe
Spindizzy
Star Paws
Steel
Stormlord
Street Sports Baseball
Summer Games II
Super Cycle
Temple of Apshai Trilogy
The Arc Of Yesod
Thing Bounces Back
Thing on a Spring
Trailblazer
Uchi Mata
Uridium
Who Dares Wins II
Winter Games
World Games
Zynaps