Yo! Make Your Junk Look Truly Triumphant With These Rocky-Themed Boxers
Are you team Balboa or team Drago?
Left: YouTube
If you want to step up your underwear game from boring old run-of-the-mill boxer briefs, then we've got the junk-enhancing pair for you. 
Men's lifestyle clothing brand Contenders Clothing has signed a licensing deal with MGM Studios to create some seriously badass boxers will make you feel like Rocky Balboa himself—or one of his formidable opponents. Check out how authentic they are, boxer by boxer.
Rocky II 
These are modeled after the black-with-gold-trim shorts Sly wore in the ring during Rocky's epic rematch with Apollo Creed.
Rocky III
Featuring a reversed color scheme from that of the Rocky II shorts, the Rocky III design can be seen during Balboa's gut-wrenching face-off with Clubber Lang from the third film in the franchise.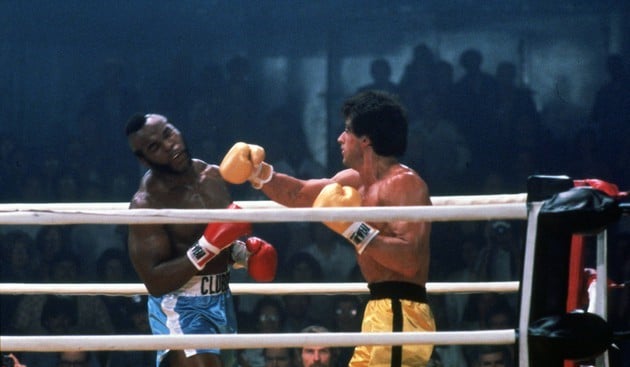 Apollo Creed 
The all-American stars and stripes on Contenders' Apollo Creed boxers stay true to the design sported by action legend Carl Weathers in Rocky and Rocky II. 
Drago
At the peak of the Cold War, Sly's character in Rocky IV found himself pitted against Ivan Drago, a Russian with a near-perfect 100-1-0 record and ridiculous knockout power. (Just ask Apollo.)
A classic Soviet red-and-yellow color scheme combined with a hammer-and-sickle make these perfect for all you commies out there.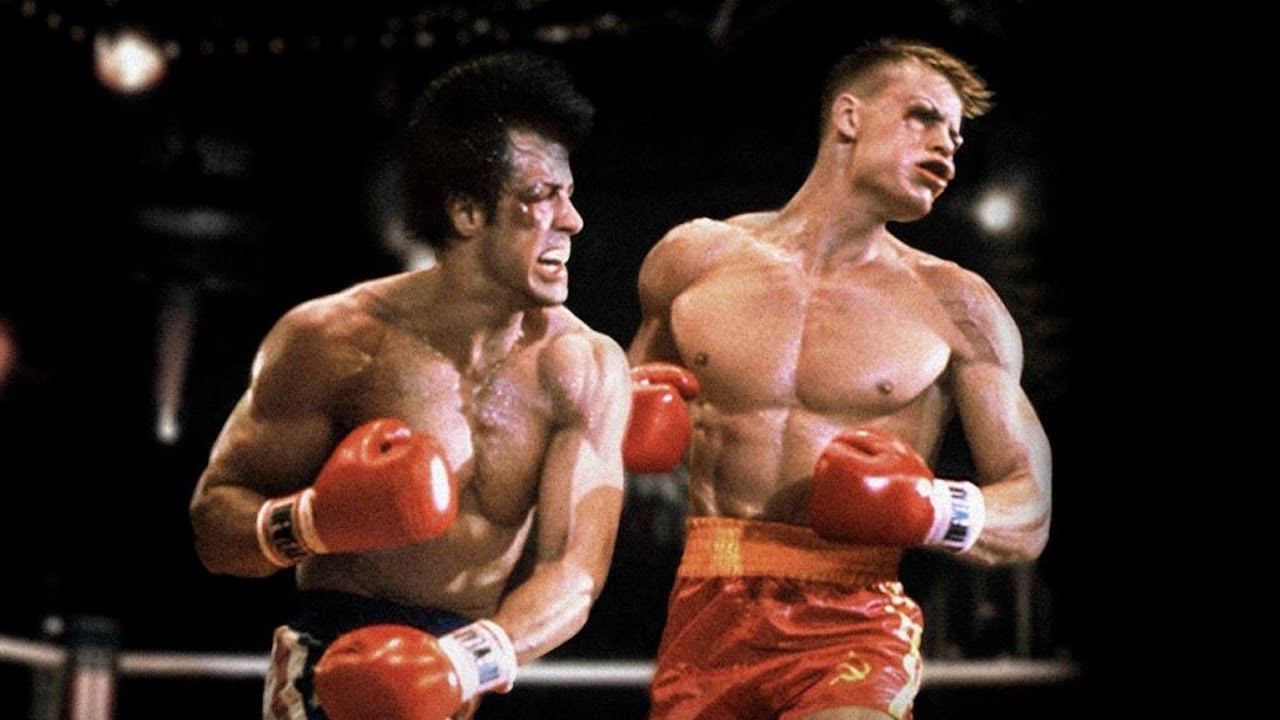 Contenders Gloves 
These aren't a part of the Rocky + Creed collection, but the Contenders boxing gloves pattern makes these boxer briefs perfect for any fan. 
Every pair of Contenders performance boxers features a Jaquarded waistband, breathe-easy premium cotton, stamped tags and RideControl technology for all-day comfort that keeps your package perfectly centered.
All boxers from the Rocky + Creed collection carry a $24 price tag, and the Contender Gloves pattern retails for $28. They do run tight around the legs and waist, so if you've got Rocky-sized thighs, consider moving up one from your normal size. 
Head to the Contenders Clothing website to pick up a pair of these positively triumphant trunks.