The Dakine Party Bucket Is The Ultimate Beach Bag
With beer koozis, wine holsters and a built-in opener, it's a bacchanal in a bag.
Although the inclusion of booming speakers, ice-crushing blenders, interior lights and all-terrain wheels make for amazing coolers, all you really need to slake your hot summer thirst with multiple beverages is a sturdy bucket and some ice.

Dakine, purveyors of surf and snow clothing and accessories, offers the perfect solution—and it'll only cost you $57.98. That's $2.98 for a standard 5-gallon plastic bucket and $55 for their Party Bucket, an insulated sleeve that holsters eight 12-ounce cans or bottles plus (if you're so inclined) a wine bottle.

It also features internal and external zippered pockets, perfect for snacks, corkscrew, playing cards, money clip, whatever. Oh, and of course it features a built-in bottle opener. All you have to do is pick a venue (and possibly a couple of friends) for your travel-ready party.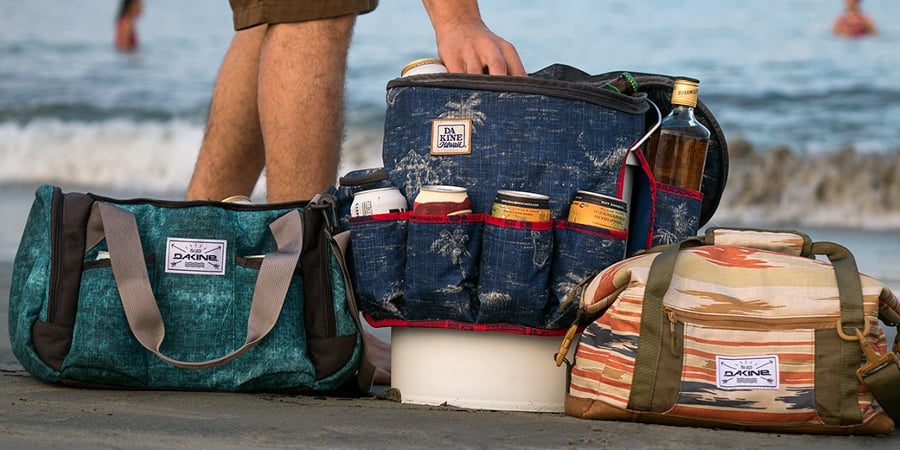 This handy fiesta accessory comes in one size and three colors: Sellwood, Tradewinds and Tradesman (a.k.a. gray, blue and beige, which don't sound nearly as festive and exotic).