These Custom 'Tattooed' Pocket Knives Are Coming to the U.S. for the First Time
Your personalized blade is just a few clicks away.
Everyday carry pocket knives are as much a personal fashion accessory as a utilitarian tool, and Deejo is here to prove it. 
The French company is bringing their eye-catching bespoke knives to the United States for the first time through a slick online portal.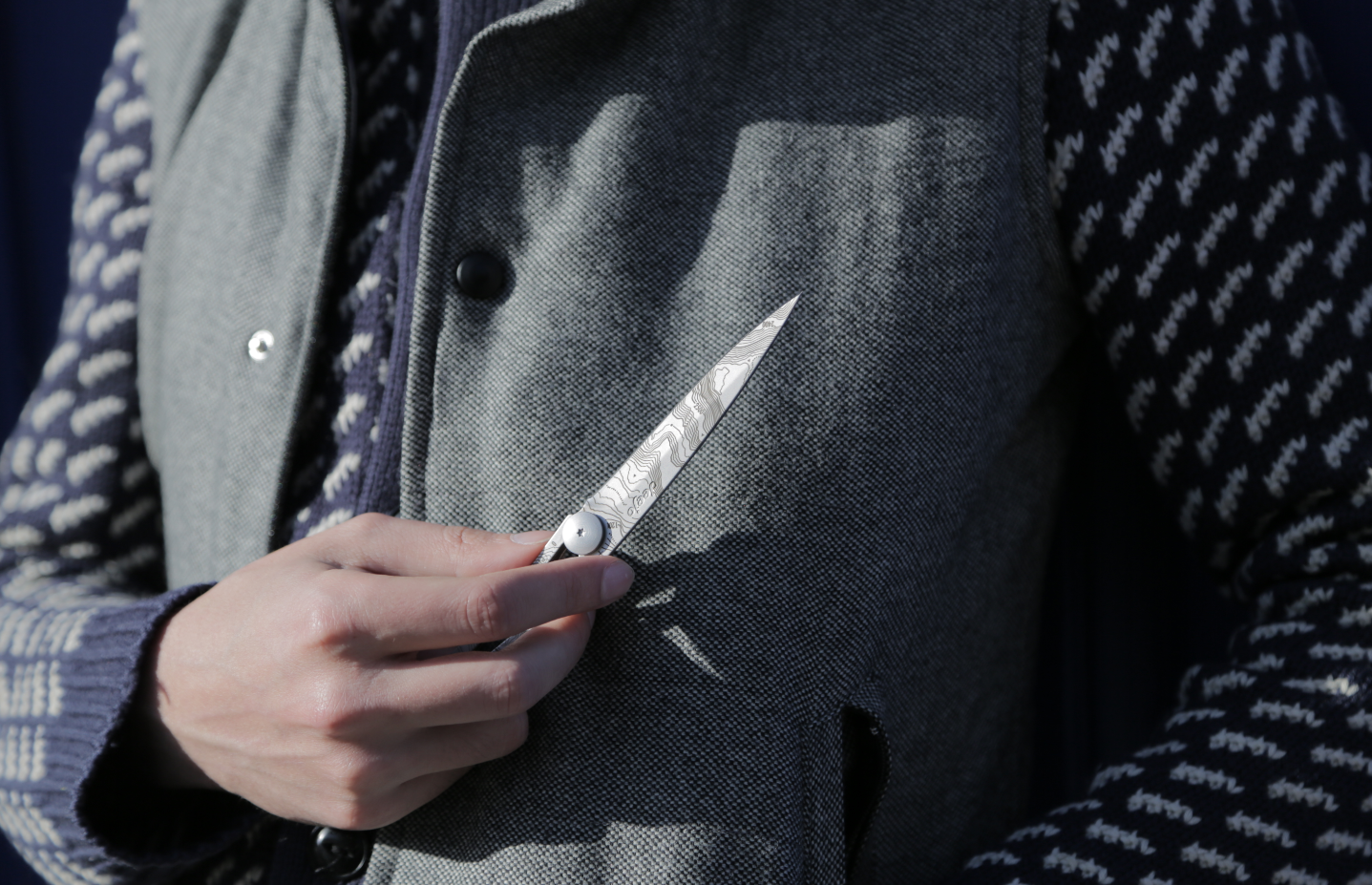 Start by selecting a 15-gram, 27-gram or 37-gram weight and a mirror, grey or black titanium finish for the four-inch stainless steel blade.
Building the handle offers further opportunities for customization. Choose between five different species of exotic woods, eight different colors of plastic, or a geometric carbon fiber pattern. A "Naked" construction that continues the finish of the blade is also available for those seeking a clean, simple aesthetic.
The "Tattoo" design element fulfills Deejo's promise of unparalleled personalization. Over 75 different patterns can be engraved into the foldable blade, from a pinup girl to a menacing calavera-style skull.. 
Founder Luc Foin told Maxim more about Deejo's mission:   
"No one needs a wristwatch when the time is on your phone screen, but people wear a watch because it says something about them and their lifestyle," Foin said. 
"Deejo is the same—an accessory that allows you to enjoy the ease of a pocket knife with the style that comes with your own personal Deejo."
And if you're into custom blades, the prices are dirt cheap–ranging from $29 to $80 depending on the options chosen. 
Scroll through different examples in the gallery above, and head to Deejo.com to build your own custom pocket knife.