This Bluetooth Boombox Is The World's Most Indestructible Adventure Speaker
The DemerBox can basically survive anything, and still keep the party going.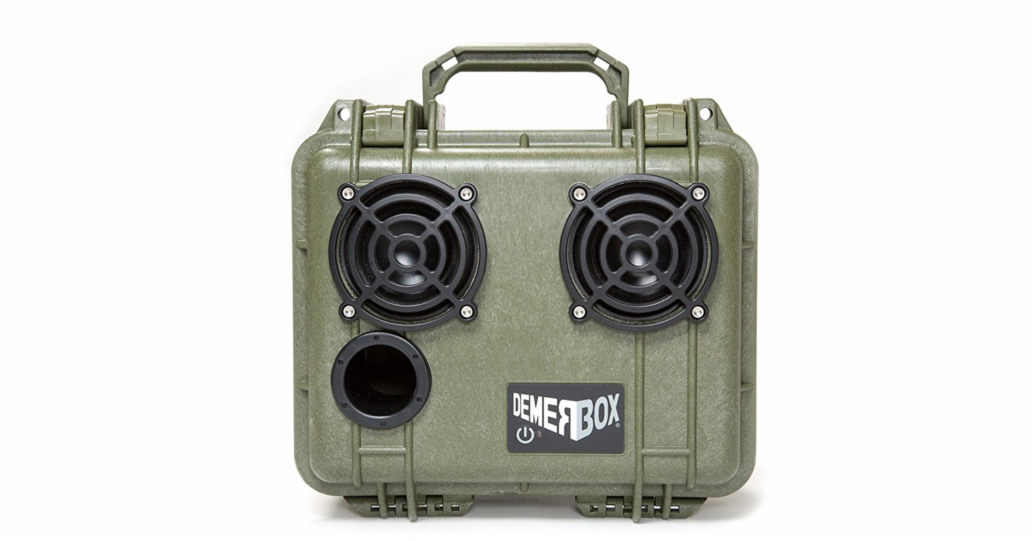 Photo: DemerBox
Waterproof speakers are great for pool parties and beach blowouts, but there aren't many units that you can truly beat to hell and still expect it to function properly. 
Meet the DemerBox. This ultra-durable, American-made sound system is virtually indestructible, as the above video shows.
So long as you've sealed it with the port plug, you can stick it in a pile of snow, smack it like a pinata, drag it behind a car, or even use it as a freakin' airlifted target stand, and it still kicks out the jams.
Its extremely rugged traits aren't the only selling point, though. The speakers are housed in an outdoor-ready Pelican brand case, which is essentially a watertight ammo box. This gives it the added advantage of internal storage, making the 7-pound unit a practical option for any adventure.  
You'll be able to pump out music for days or utilize its USB port to charge other devices thanks to a 50-hour battery life. An impressive 100-foot Bluetooth range is the cherry on top of this ultra-tough sonic sundae. 
Purchase the DemerBox in Roseau Blue, Haast Orange, Pesaro Green or Barrow Black for $400  from Amazon now. 
h/t: Hi Consumption