Döttling Makes the World's Most Beautifully Secure Luxury Safes
The German safemaker's lavish lockboxes are used by celebrities and world leaders to guard pricey valuables.
Germany's Markus Döttling may well go down in history as the man who first figured out that something as coldly functional as a safe could not only be an object of beauty but as opulent and luxurious as a Rolls-Royce— with a price tag to match. 
His $125,000-plus Döttling Fortress, unveiled in 2014, blew us away with its plush padded leather, built-in humidor and clock, and bomb-proof rating.  However, there remained one obstacle to overcome, from a design standpoint—how to both secure and admire one's extremely valuable valuables?
Döttling of course solved the issue in his trademark style—a bulletproof glass window that can be switched from transparent to opaque by remote control.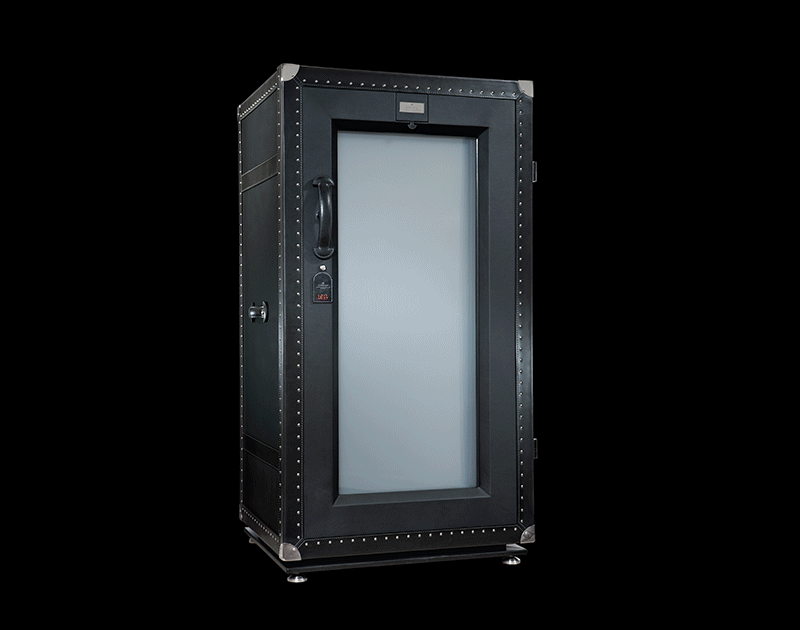 The new creation, called The Gallery and priced from about $90,000, is heavy on style as well, with high-gloss nickel fittings and sides covered in the finest calfskin in a nod to luxe travel trunks from the Roaring '20s. 
The interior is lined with Alcantara and features 24 precision watch winders, protected by a Döttling fingerprint high-security lock.
So who are the heavy hitters who keep their loot locked up like this? 
"We never drop names," Döttling tells Maxim, "however please be assured that we have kings of countries as well as film and music celebrities in our base of customers." 
We didn't doubt it for a minute.