Fender's Boozy New Amps Are Hand-Crafted From Kentucky Bourbon Barrels
Jimmy Page meets Jim Beam.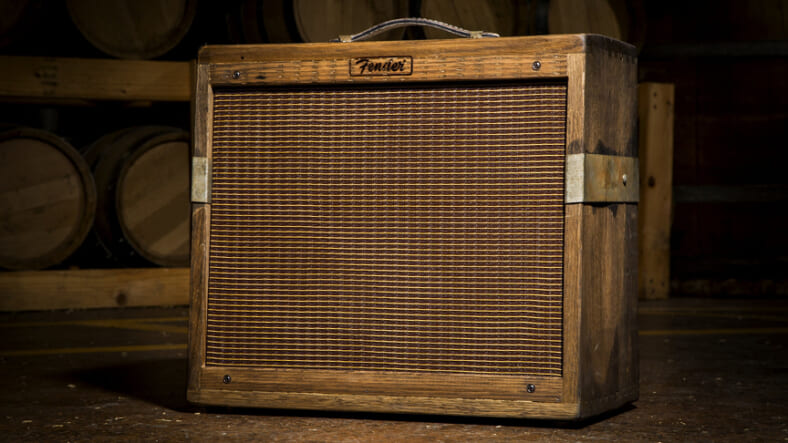 Further evidence that whiskey and rock 'n' roll go great together, today Fender released the "80 Proof" Blues Junior Limited Edition ($2,000), with the soul of their classic amplifier encased inside a solid oak cabinet handcrafted from reclaimed Kentucky bourbon barrels.

Its matching hand-aged leather handle, brass knobs and control plate components add to the vintage flavor. And once the tubes have properly warmed up, this amp exudes an actual whiskey aroma along with the 15-watt wonder's signature Fender sound.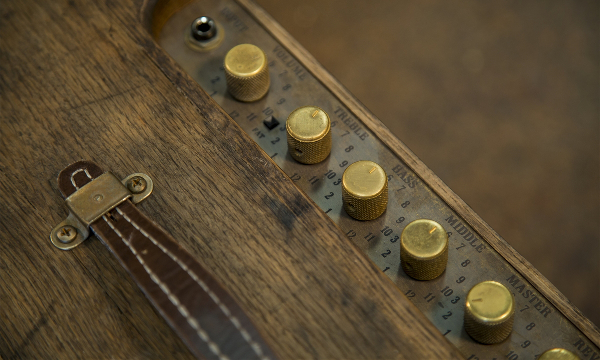 With distinct stamps and markings, each one of these limited edition amplifiers is unique. (Only 100 will be made.)

Find a dealer near you, plug in, hit the "Fat" switch and rock out with the smooth licks and beefy tones that'll have your neighbors begging for more.