Fender Debuts Groundbreaking Acoustic-Electric Hybrid Guitar
The "American Acoustasonic" Telecaster has a hollow electric body that produces the sound of an acoustic guitar.
Fender guitars have been played by countless rock legends, including Jimi Hendrix, Eric Clapton, David Gilmour, Jeff Beck and Eddie Van Halen. But their new hybrid acoustic/electric model is boasting groundbreaking new capabilities for 2019. 
The American Acoustasonic Series Telecaster has a hollow electric body that produces the sound of an acoustic guitar. That may not sound exciting, but the high-tech instrument aims to be a game changer for live performers and studio musicians. 
Roberto Baldwin tested the Acoustasonic Telecaster for Engadget and writes: 
One of the issues with acoustic guitars is amplification. Guitarists can either get a guitar with a plug and connect directly into the PA (or acoustic amp) or place a microphone in front of the instrument. Both have worked for decades, but if you have a certain sound you want that involves a pedal or overdrive, it's tough to get it right on stage and you always run the risk of feedback.

The Acoustasonic Telecaster eliminates those issues and I plugged into multiple amps (solid state and tube) and ran it through a series of random pedals without worrying about my band's practice space becoming a den of low-end humming feedback.
The feedback-free sonic feat is possible thanks to a number of Fender innovations. One is the "Acoustic Engine"—a digital sound processor that blends classic analog and future technologies to optimizes the guitar's natural sound, and then modifies the resonance to deliver a curated collection of voices.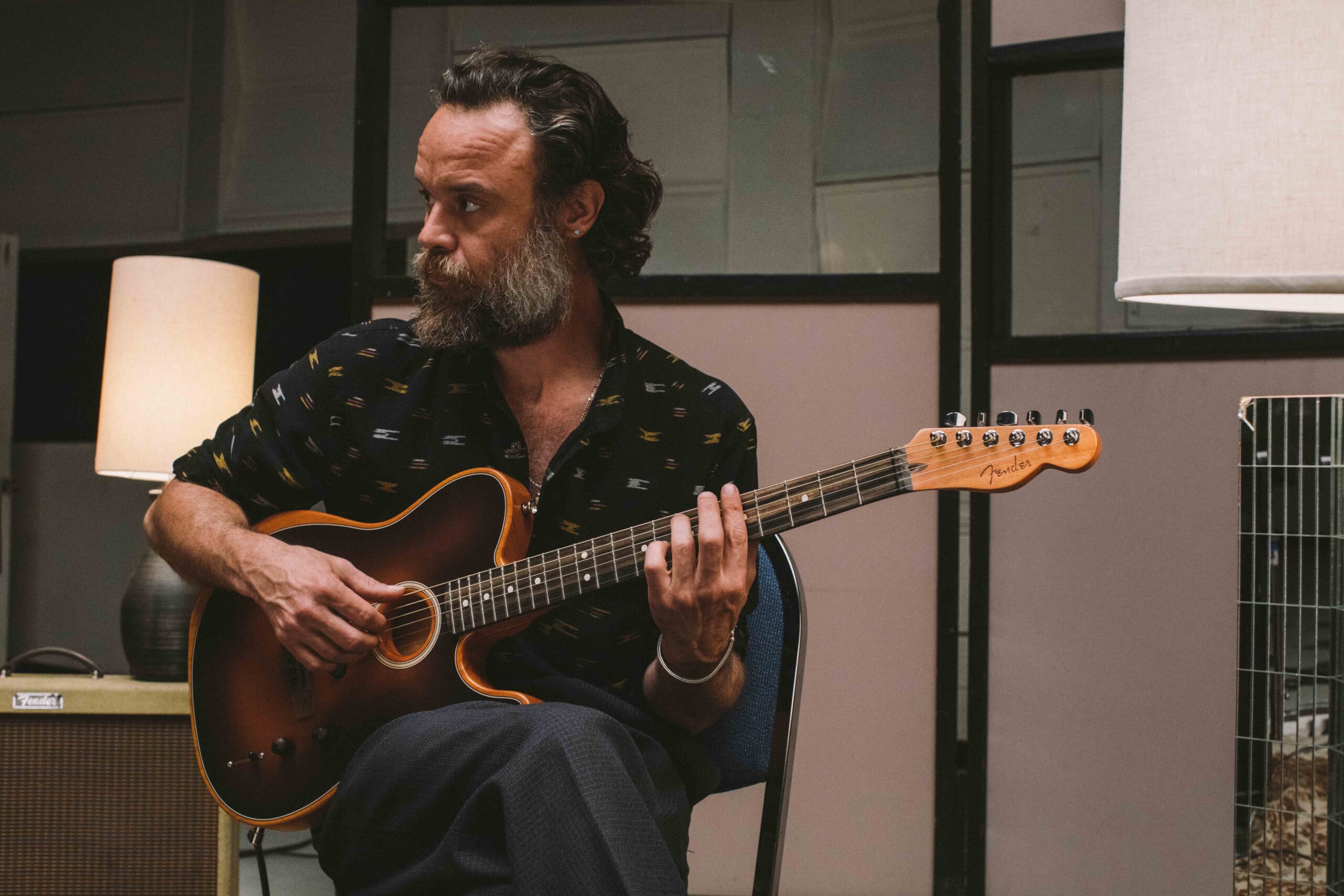 The body is equipped with Stringed Instrument Resonance System (SIRS), which bolster's the voice and harmonics. And since it is an electric guitar, you can also crank it to 10 and hit the overdrive pedal for those heavier moments. 
Telecaster lovers will also feel right at home moving around the Acoustasonic's mahogany neck and ebony finger board. 
"This.. is an entirely new instrument that blurs the lines between acoustic and electric guitars," said Billy Martinez, Fender VP Category Manager, Acoustic and Squier Divisions, "giving artists multiple acoustic body shape and wood tones, as well as great electric tones, at their fingertips.
"If the American Acoustasonic were a car, it would be a high-performance SUV." We're not sure what that means exactly, but it sounds cool! 
Available in Natural, Black, Sonic Gray, Surf Green and Sunburst finishes, look for the the American Acoustasonic Series Telecaster at Fender retailers beginning this week.