Fender Unveils American Acoustasonic Stratocaster Guitar
The acoustic/electric guitar is the latest offering in Fender's Acoustasonic series.
Fender is giving its iconic Stratocaster guitar the same hybrid acoustic-electric technology that first debuted in the Acoustasonic Telecaster. 
The all-new American Acoustasonic Stratocaster arrives with a fully hollow body and Fender's patented String Instrument Resonance System (SIRS), which promises to provide naturally loud and resonant performance either on-stage and in the studio. 
An Acoustasonic Noiseless magnetic pickup delivers classic Strat-inspired sounds that can be layered with acoustic timbres, while an Acoustic Engine offers a vast number of voices from electric, acoustic and harmonic spectrums.
"We've removed the obstacles associated with playing an acoustic guitar, giving players those same sounds with an electric neck and comfortable thin line acoustic body – all in a familiar Strat body shape,"  said Fender Acoustic Division exec Billy Martinez. "At the same time, this guitar still gives you all the tonal options you would get in a Dreadnought, concert or auditorium acoustic guitar."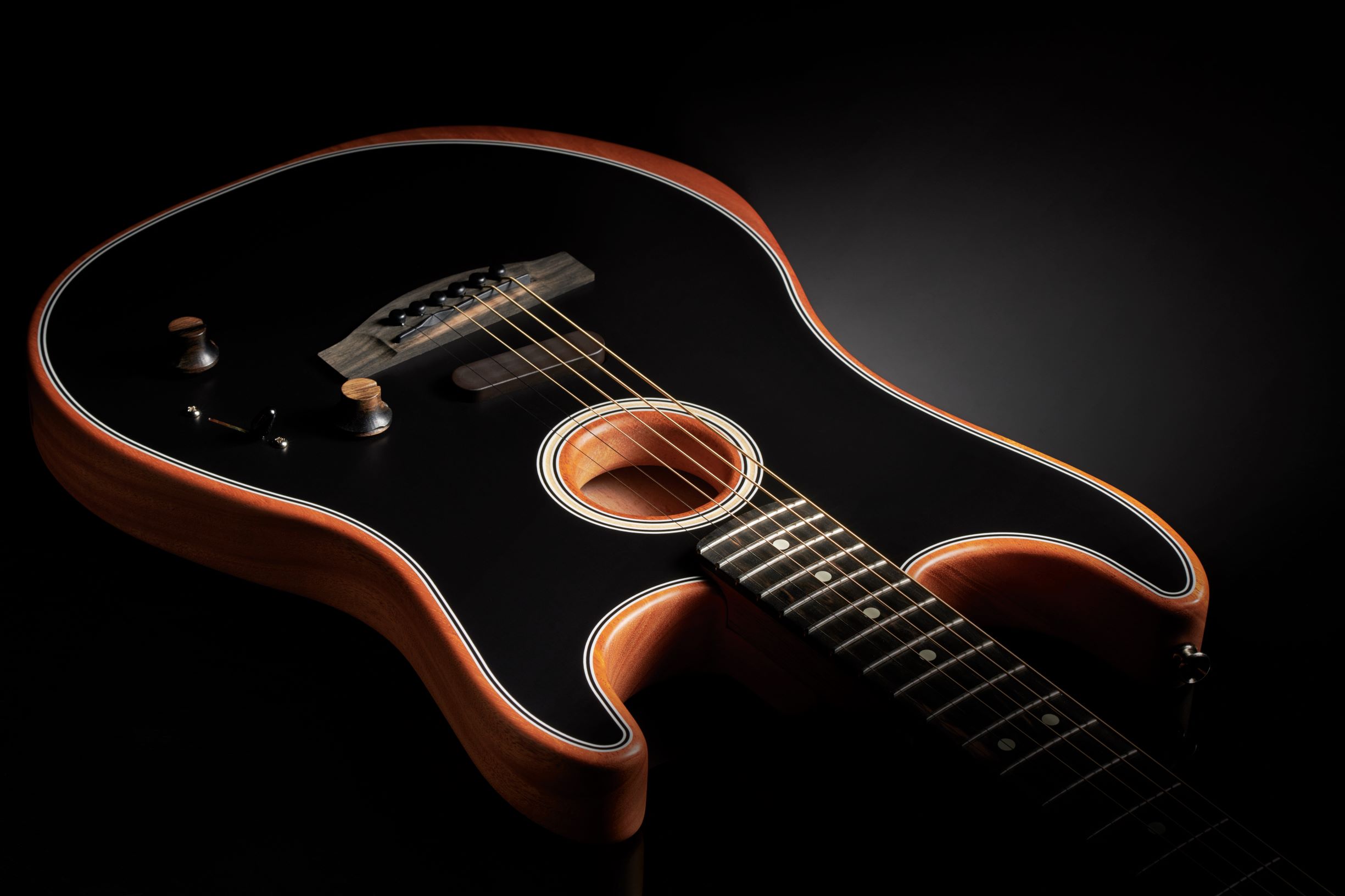 To flaunt the guitar's functionality in both the lead or rhythm role, Fender released a video featuring blues-rocker Tyler Bryant trading improvised ideas with country picker Daniel Donato on the Acoustasonic Stratocaster and Acoustasonic Telecaster, respectively. The session ultimately culminates with an epic "Freebrid"–esque shred-off—watch it above. 
Available in Natural wood, Black, 3-Tone Sunburst, Transparent Sonic Blue, and Dakota Red finishes with a black Ebony fingerboard, the Fender American Acoustasonic Stratocaster is now available to order for $1,999.99 online.