Fish Like Ernest Hemingway With This Limited Edition Rod And Reel
Fans of the legendary writer can now fish with a $2,000, Hemingway-branded rod.
Ernest Hemingway contained multitudes, a man among men with a passion for boating, hunting, imbibing fine spirits, writing (of course) and fishing. What better way to nod to Papa himself than with a luxurious, suitably rugged signature Ernest Hemingway fishing rod and reel pairing?
Hailing from the Ernest Hemingway Inshore Collection, the Hemingway Signature T30 Rod and Reel is as utilitarian as it is stylish, befitting a man with plenty of understated flair in matters of form and function.
As Ernest Hemingway Inshore notes, it's the "first conventional fishing rod to bear the name of Ernest Hemingway," with a price tag to match ($1,995) and suitable scarcity (just 61 units are available).
It's as fitting a way as any to channel the legendary author and sportsman.
After all, Hemingway himself said "Fishing is a discipline in the equality of men – for all men are equal before fish."
Each offering comes with its own individual serial number, and the unit clocks in at seven feet long and 30 pounds, with a durable 100 percent titanium frame.
The frame itself is hand-painted with sky blue and then hand-wrapped with Fuji Black and Metallic Red, with a forward foregrip made from 2" AAAA Portuguese cork.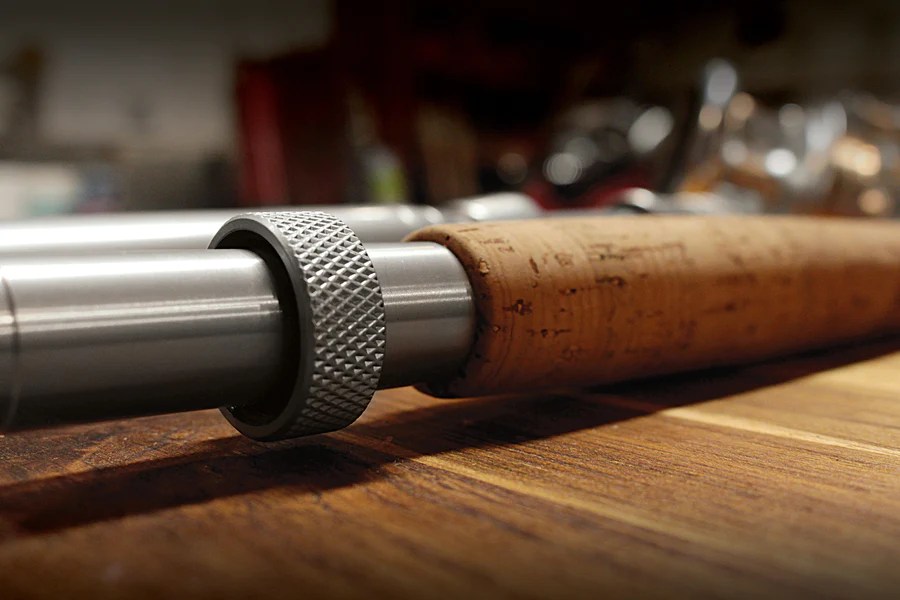 Every detail has been considered, not unlike the careful prose of Hemingway himself, right down to zirconium rings designed to prevent line heat.
The fishing rod is described as "strong and beautiful," with the utility of a "light and powerful conventional high-performance fishing reel."
For good measure, the limited-edition set is delivered in a striking mahogany presentation box finished off with brass hardware.
The offering joins other Hemingway-inspired pieces in the Inshore Collection, originally inspired by a missing Hemingway tackle box.
The collection includes fly sets (ideal to round out your own tackle box), plus Hemingway signature glasses (for necessary sipping after a long day on the water).
Not every adventure can live up to the high standards set by the great American author, but your luck on the water just might be looking up if you cast a line with Hemingway's signature rod and reel–if you can get your hands on an increasingly rare set.