5 Sweet Super Bowl Deals on the Best Ultra HD 4K TVs
Use the big game—and the commercials—as an excuse to score a sick new set.
Credit: Samsung
It'll still be a year or two before the NFL pulls out all the stops on football in 4K, but that doesn't mean you can't use these Super Bowl sales to get prepared now and watch the game on a killer new TV. 
Once you are rocking one of these Ultra HD 4K sets, you'll get all that highest-of-resolution goodness from Xbox One X, PS4 Pro, Netflix, Amazon and Apple while the NFL gets its 4K ducks in a row. 
Oh, and it doesn't hurt to watch this year's 1080p Super Bowl broadcast upconverted on one of these TVs.
Samsung Q7F — $3,297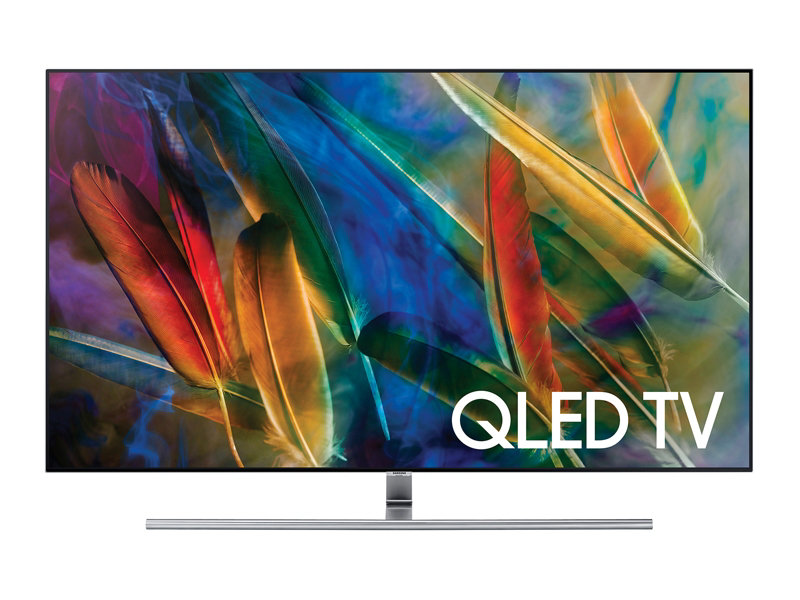 Our love affair with Samsung's QLEDs is no secret since we started testing them out as the go-to partner for the Xbox One X last fall. The punched out 75" model is down from its original $5999 price to a more palatable $3297. Besides boasting a best-in-class display, the Q7F also leverages every one of Samsung's bells and whistles, from its terrific and intuitive all-in-one remote control to streamlined operating system that'll let you stream Netflix, Hulu, Amazon and many others, like NBC's own streaming app, without the need for any external devices. Buy Now
Sony X900E — $2,299
Down from an extraordinary $4,499 to a merely gasp-inducing $2,299, Sony's monster 75" may be "certified refurbished," but that's no bother when Sony's warranty comes along with it. As does saving over two grand. This set isn't just enormous and utterly jam packed with pixels, it's also capable of object remastering to take non-4K content up to an almost 4K HDR level, perfect for the Super Bowl's 1080p broadcast. Buy Now
TCL 55p607 — $649
TCL TVs have always been well-priced, but the Super Bowl is invoking a further 15% discount on the excellent budget brand. Down to $649 from its original $799, the TCL 55" 4K HDR set is even more bang for your buck than usual. TCL's OS also invokes the power of Google's backbone, guaranteeing that everything will stay simple and easy from setup to daily use. Buy Now
Vizio M55-EO — $599.99
Hitting paydirt as the cheapest and only 65″ TV on the list, able to get you from whatever crummy set you have at home to Ultra HD for under $600, the price tag makes this Vizio mighty appealing for a quick change before the big game. Vizio may not feature all the perks as these other TVs, but, in terms of beautiful big screens on a budget, it's hard to find a company better and more reliable than Vizio. Buy Now
LG OLED 65″ — $2,696.99
We needed to give LG some love here and, luckily, they fell into the 65" category perfectly with a deal that knocks $1800 off the original list. At $2,696.99, this is actually a little pricey for the category, but LG does do wonderful things in terms of the TV division. This one is no exception, able to upconvert lower resolutions to 4K HDR in a more impressive way than any other TV on this list. That goes a long way when watching anything on your cable box, not just the Super Bowl (or the commercials). 
This may not hold a candle to the roll-up tech that LG recently showed off at CES, but it's one of the best sets on the market at the lowest price we've seen to date. Buy Now