This Electric Hydrofoil Surfboard Lets You Float Above The Water
Surf's up–literally.
Water-loving adrenaline junkies should take note of the all-new Fliteboard electric surfboard. Developed by world record-setting kiteboarder David Trewern, the battery-operated hydrofoil board propels riders at up to 28 mph and runs for up to 90 minutes.
What supposedly makes the Fliteboard work better than competitors is the location of its all-aluminum unibody hydrofoil fuselage. Thrust from the propeller is channeled from behind—and not above—the naval architect-designed wings.  
According to Fliteboard, this setup offers five major advantages, including better stability thanks to a more consistent wing balance, less drag (and therefore greater power efficiency), a more efficiently cooled motor, and tighter carving and chopping capability thanks to a lengthened mast.
Riders operate the Fliteboard using a waterproof handheld remote. This "Flite Controller" provides smooth power delivery via a selection of 20 different finely-tuned gears and displays telemetry, range, power and other system data.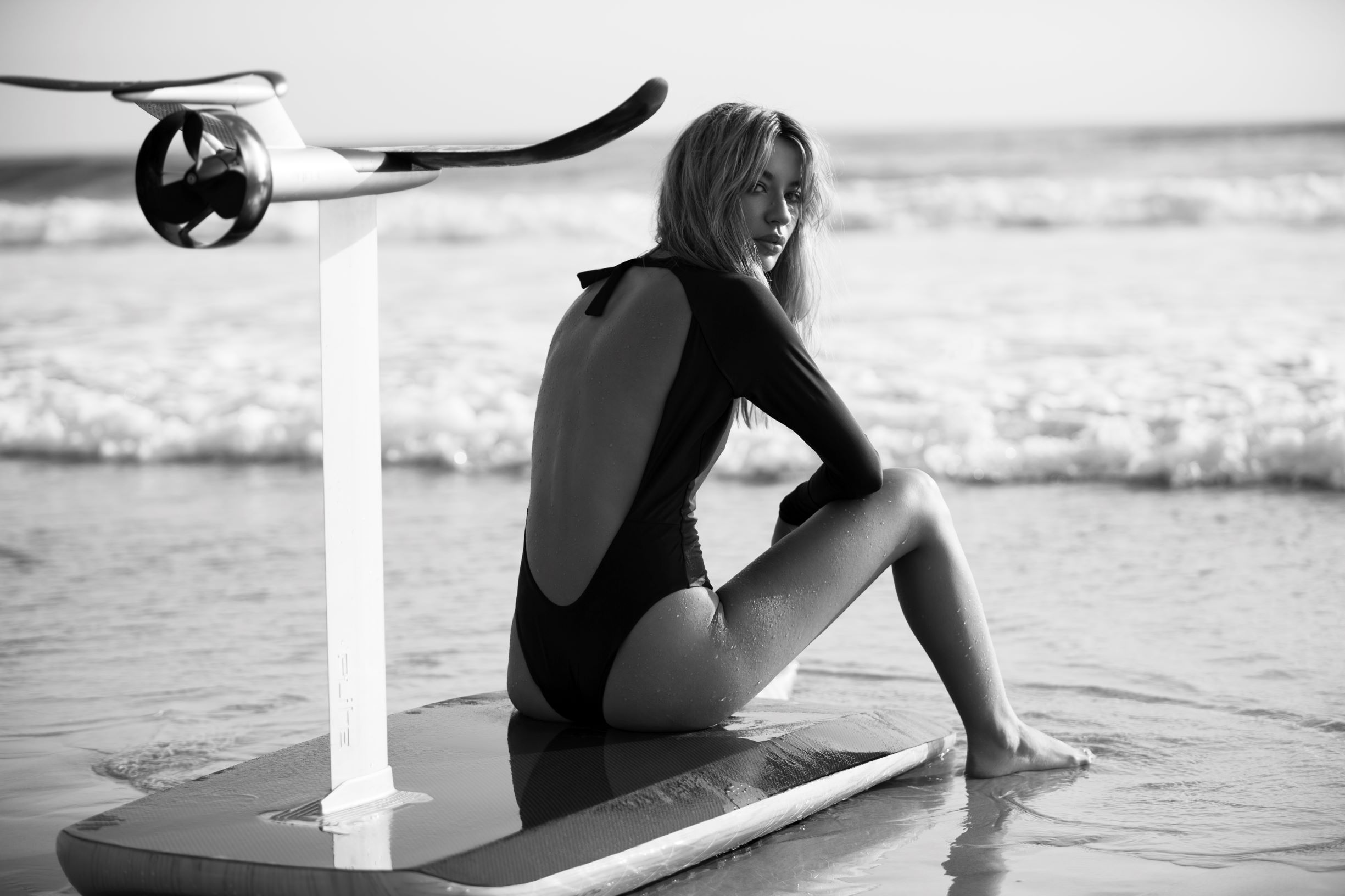 The board itself is made from carbon fiber Innegra, which is the lightest commercially available carbon fiber commercially available, as well as hard anodized aircraft-grade aluminium and high-quality wood laminates.
"It looks very simple, but there's a lot underneath the surface," Trewern recently told a Robb Report writer who actually tested the Fliteboard and spoke to its user-friendliness.
"Using high-voltage electronics in salt water is challenging, and there are about 500 parts in a Fliteboard, including the battery and connectors, all of which are waterproof. And it had to look at home on a superyacht."
Three different configurations suited to different abilities are available. The standard Fliteboard has a larger and wider surface suited for any rider. Those with skateboarding or surfing experience might opt for the Fliteboard Pro, which boasts the smallest riding surface for maximum maneuverability. There's also and inflatable version dubbed the Flightboard Air, which has twice as much riding surface as the standard Fliteboard. 
All three are available with the choice of two wings: a "Cruiser" version that offers maximum stability, and a "Flyer" version that allows the 28 mph top speed to be achieved. 
Starting at $12,995, the Fliteboard is available to order now with a $3,850 deposit online.