You Can Now Install a Retractable, All-Weather Flatscreen on Your Superyacht
Baller.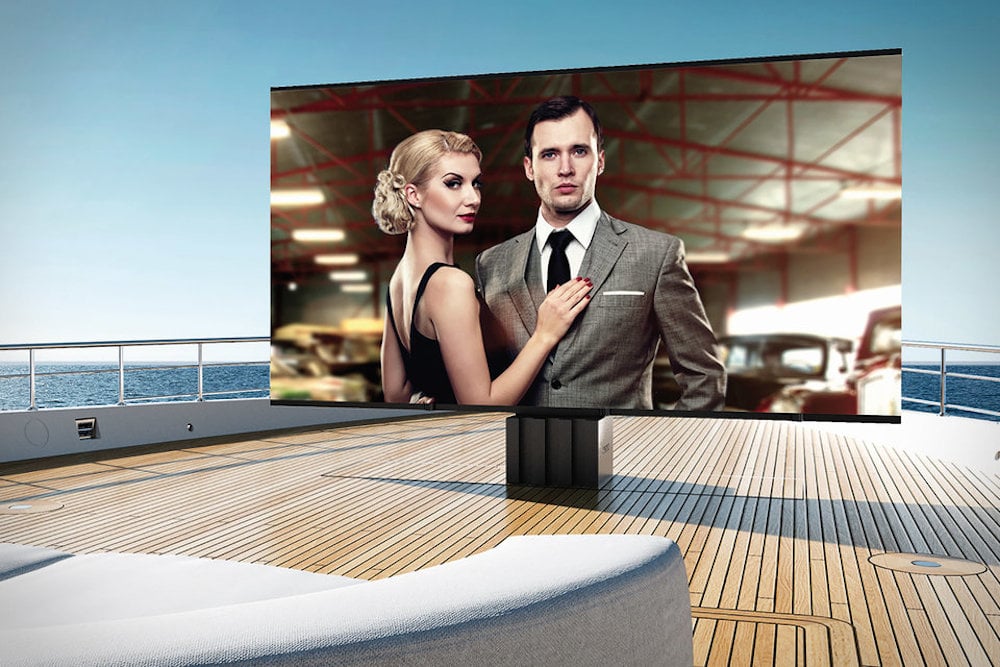 It's a problem most of us have faced at some point. You're chilling on your superyacht, bored out of your mind by all the champagne and bikini models, just wishing you could catch the game while still soaking up some sun.
C SEED, which specializes in ridiculously lavish entertainment technology for the one percent, has the answer: a massive retractable flatscreen TV that can be installed on the deck of your yacht.
It works off a hydraulic drive system that will unfold the massive 201 x 144 inch screen in 25 seconds. It can then be retracted into a small compartment when you are done catching up on The Bachelor (kidding).
Picture quality is as good as anything you would get from LG or Samsung. Its luminosity is 4.500 nits and its contrast ratio is 4.500:1.Its 48 bit color depth produces clear images even in the glare of the Saint-Tropez sun.

Made from marine grade aluminum and steel, it will make a sleek addition to any yacht. 
Inquire with C SEED about prices and installation of its Supermarine 201 and 144 TV. You may want to pick up one of its "Supermarine" speakers (see above) for the full entertainment experience.
Here is some more of what C SEED offers:
https://www.instagram.com/p/BTl1yeWlIdI