The Devilishly Slick 'Demon Yacht' Is What Satan Rides to Unwind
This 46-foot beauty comfortably fits the Lord of Darkness and three pals.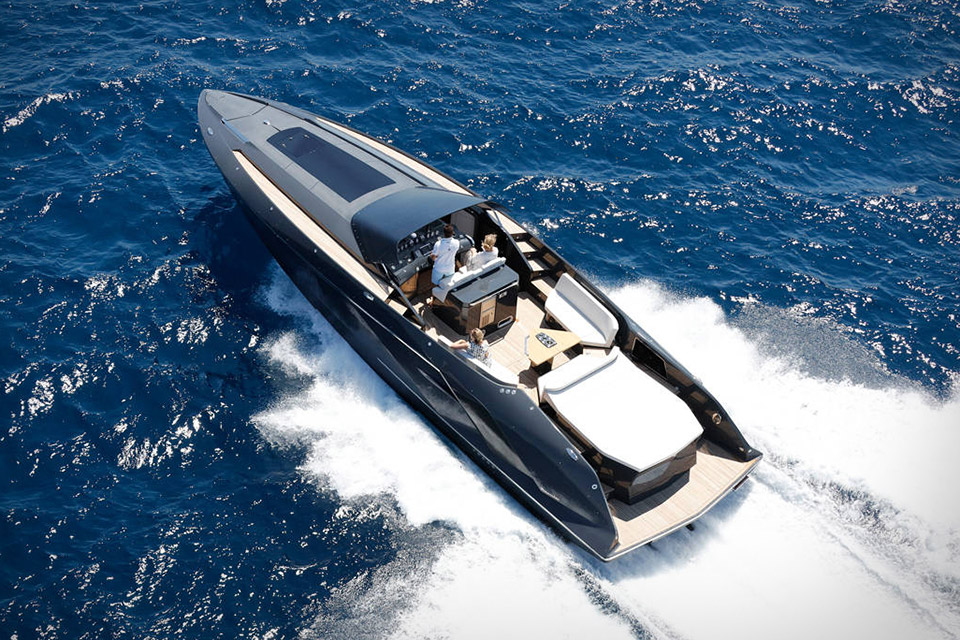 At 46 feet, the Frauscher 1414 Demon aims to be small enough for sporty performance, but big enough to be comfortable for a weekend double date.
The dual 520-horsepower engines provide the performance, while details like the frameless tinted windshield and carbon fiber air intakes lend a sporty appearance.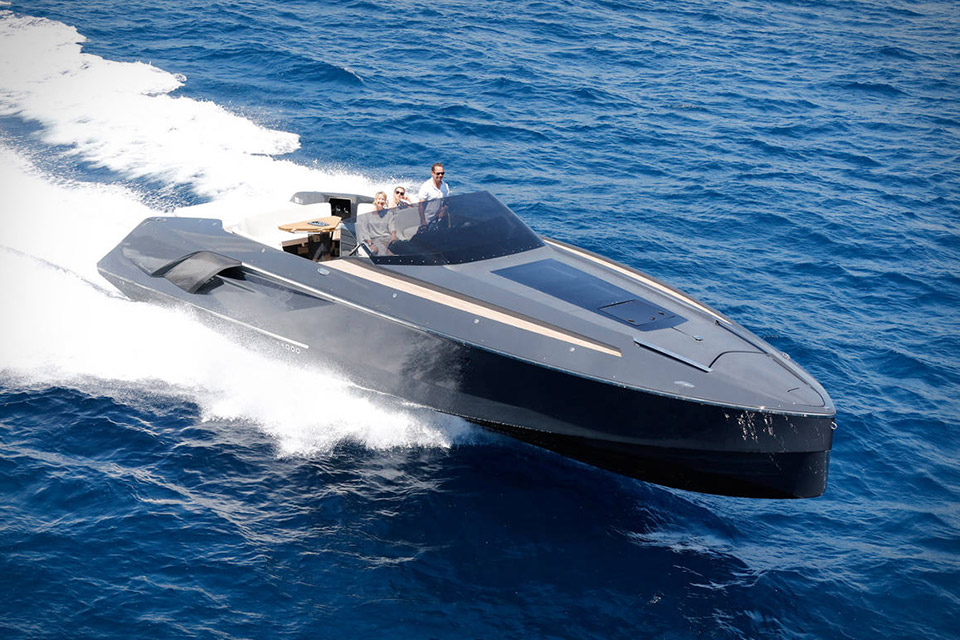 On deck, there is the all-important sunbathing platform and a convenient outdoor bar.
Below deck there is a kitchen, bathroom, sitting area and beds for four.
The Demon's price tag runs $855,000