These Miniature Diecast Gun Models Honor Iconic Firearms
Own a personalized AK-47 or AR-15 replica for the price of a box of bullets.
Customizing firearms can cost tens of thousands, but these ultra-detailed 1:3 scale die-cast models of iconic weapons by GoatGuns go for as much as a box of bullets. 
The miniature guns are clearly accurate representations of the 1911 pistol, the Barret Model 82, Accuracy International Arctic Warfare Magnum and Dragunov sniper rifles, the AK-47, AR-15, and Steyr AUG intermediate assault rifles, and the Thompson submachine gun.
While they obviously aren't functioning firearms, each has a working trigger, operable charging handles/bolts/slides, detachable magazines, and a few model-specific features.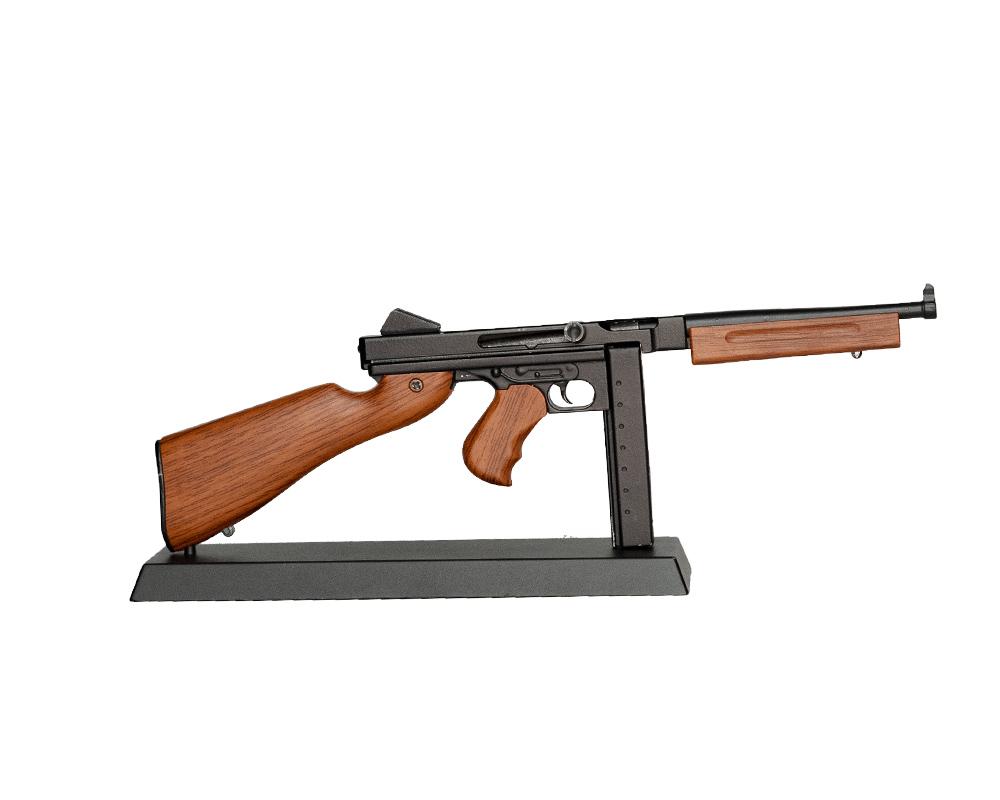 The "Charky" AR-15, for instance, comes with a miniature suppressor and a sight that can be moved on the Picatinny rails, while the "Aknowleded" AK assembles just as the real thing would.  Shoppers can also personalize their models with their name, gamer tag, or any other short phrase in laser etching. 
GoatGuns even stocks a host of accessories and attachments like dummy rounds, holsters, slings, stocks, scopes, mags and more. A visit to the company's official Instagram page reveals just how crazy some of the mini-gun builds have gotten. 
Prices start at $35 for the Steyr AUG and go up to $45 for the Barrett. Check out GoatGuns' website to learn more.