This Pocket-Sized VR Headset Is Looking to Crush Google Cardboard
Can a small startup beat the tech giant at their own game?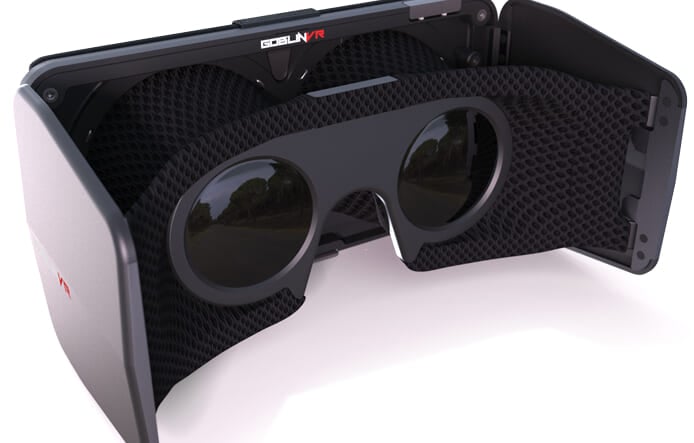 Other than its simplicity and bargain basement price point, the true beauty of Google Cardboard is that it's open source. That means virtually anyone (see what we did there?) can create their vision of what a highly portable, affordable VR headset should be. And that's exactly what the folks at Goblin VR are doing.

Today they launched a Kickstarter campaign for their signature product, The Goblin. This foldable, pocketable VR viewer is the brainchild of Daniel Dolby, a British 3D animator specializing in augmented and virtual reality. He commented, "We believe immersion, portability, comfort and compatibility are the four cornerstones of a great quality VR experience."

To that end, they've designed The Goblin to block out light and be hands-free; be compact; fit and feel good against your face; and work with 4- to 6-inch Android and iOS phones under the Google Cardboard 2.0 spec.
" tml-embed-width="600″ tml-embed-height="450″ tml-render-layout="inline
It's still in the prototype stage, so we haven't gotten to strap one on. But from what we can see, it appears to be well-made, with a neoprene sleeve to secure your phone and two high-quality 35mm lenses.

If you'd like to leave the cardboard to cereal boxes and grab one (or more) of these viewers, the super early bird price (around $44) appears to still be available, with distribution planned for later this summer.