Golden Concept Creates 'World's Most Expensive' Apple Watch Case
The $15,000 diamond and titanium case also comes with a new Apple Watch.
Golden Concept's new Apple Watch case is guaranteed to take the near ubiquitous smartwatch to an unparalleled level of opulence.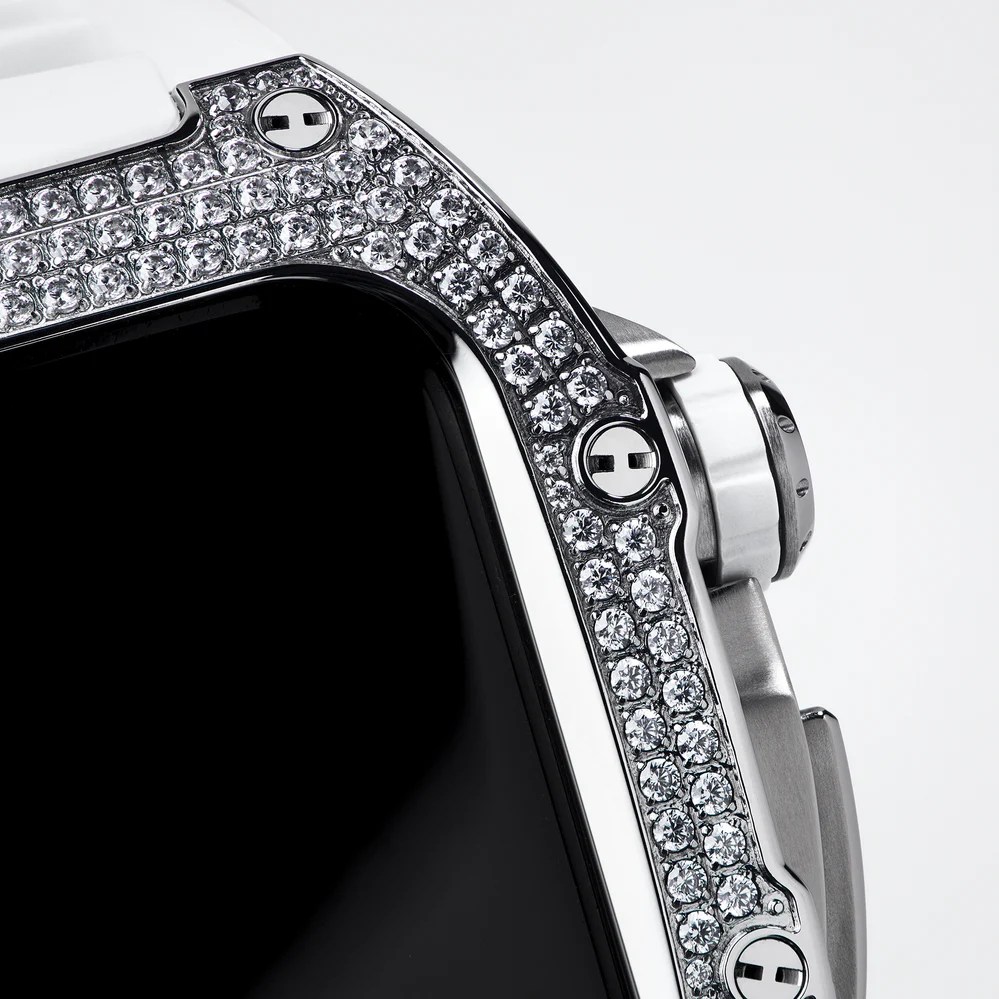 Hypebeast spotted the high-end smartphone accessory brand's bejeweled offering, which retails for an eye-watering $15,000—thankfully, the device itself is included.
Exactly 443 diamonds totaling a combined four carats are set on PVD-coated titanium milled from a single block, a process that takes a week to handcraft.
Each piece can be personalized with an engraving on the backplate and ordered with the current Apple Watch Series 7 or preordered with the upcoming Series 8. The case is paired with a rubber wrist strap made from Fluoroelastomer, a heat- and chemical-resistant fluorocarbon-based synthetic rubber.
While certainly over the top, Golden Concept's blingy Apple Watch case isn't nearly as extravagantly priced as Caviar's gold-plated Apple headphones, which retailed for $108,000.
Limited to seven examples, the Golden Concept Diamond Edition Apple Watch case is available to order now.