This Historic Gold-Plated M16 Rifle Can Now Be Yours
When it comes to M16s, this is the gold standard.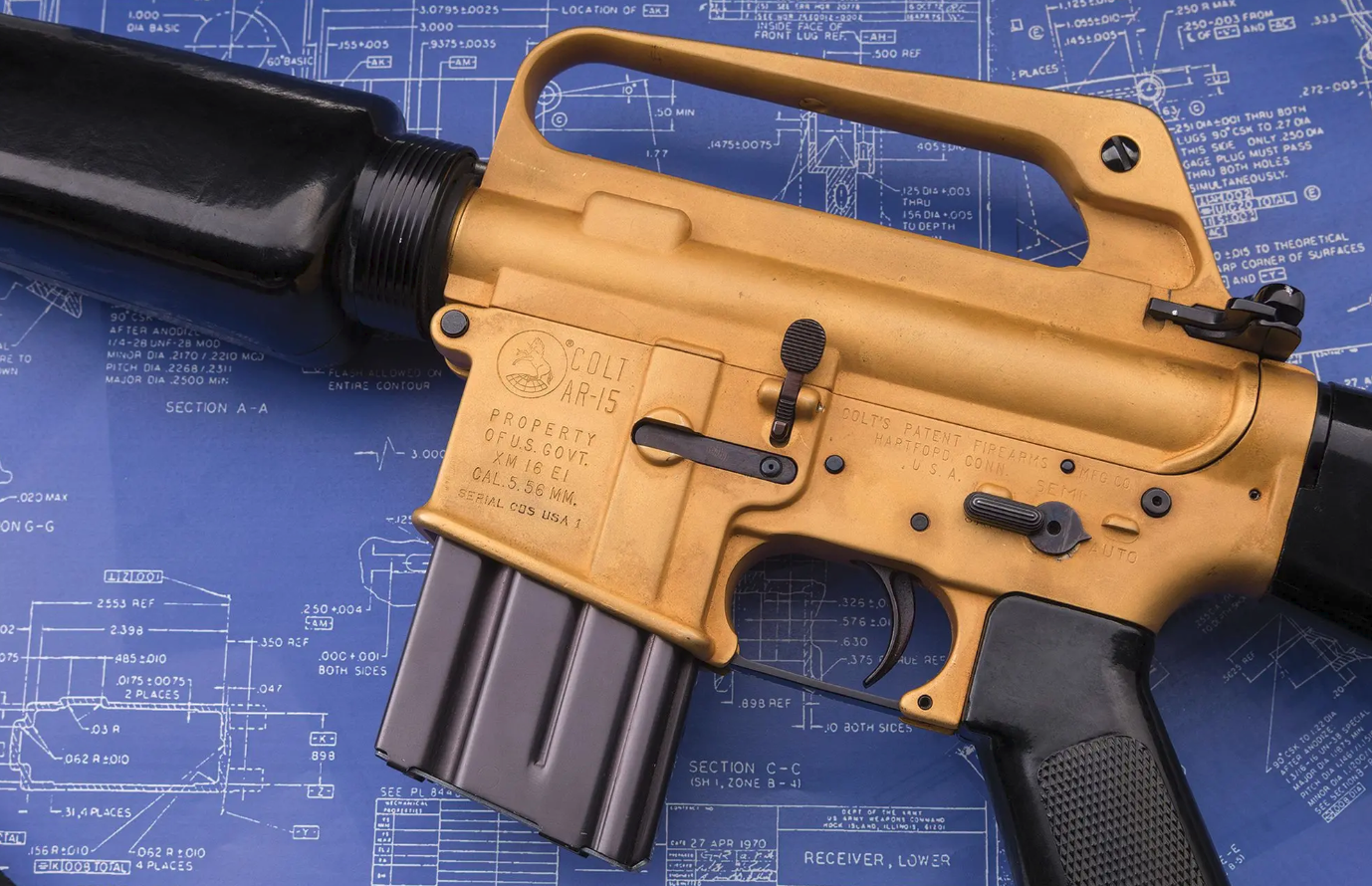 The M16 is one of the most recognized combat weapons of all time, but we guarantee you've never seen one quite like this. 
Rock Island Auction House (RIAC) is selling a gold-plated Colt AR-15/XM16E1 with a particularly rich history that complements its badass legacy. 
As Task and Purpose notes, then-Colt President Paul Benke presented the rifle to late Army Gen. Earle Wheeler, who served as Chairman of the Joint Chiefs of Staff from 1964 to 1970 during the height of the Vietnam War. 
Aside from its obvious bling, this model was the prototype of a generation of M16s that feature a "forward assist" on the upper receiver. Wheeler, who had served as an infantry officer in WWII, requested the redesign so that soldiers would be able to manually close the bolt, as was possible on earlier service rifles like the M1 Garand and M14 carbine. 
RIAC has more details: 
[Wheeler] was concerned that a failure to completely feed due to residue or debris in the chamber might put the weapon out of commission, and wanted soldiers to have a way to readily solve the problem without having to stop and clean or disassemble the weapon. This feedback led to the creation of the forward assist. 
The upper receiver, lower receiver and barrel are decked out in matte gold plating, while all other metal components boast a a high-polish deep blue/black finish. Even the plastic parts are buffed to give them extra shine.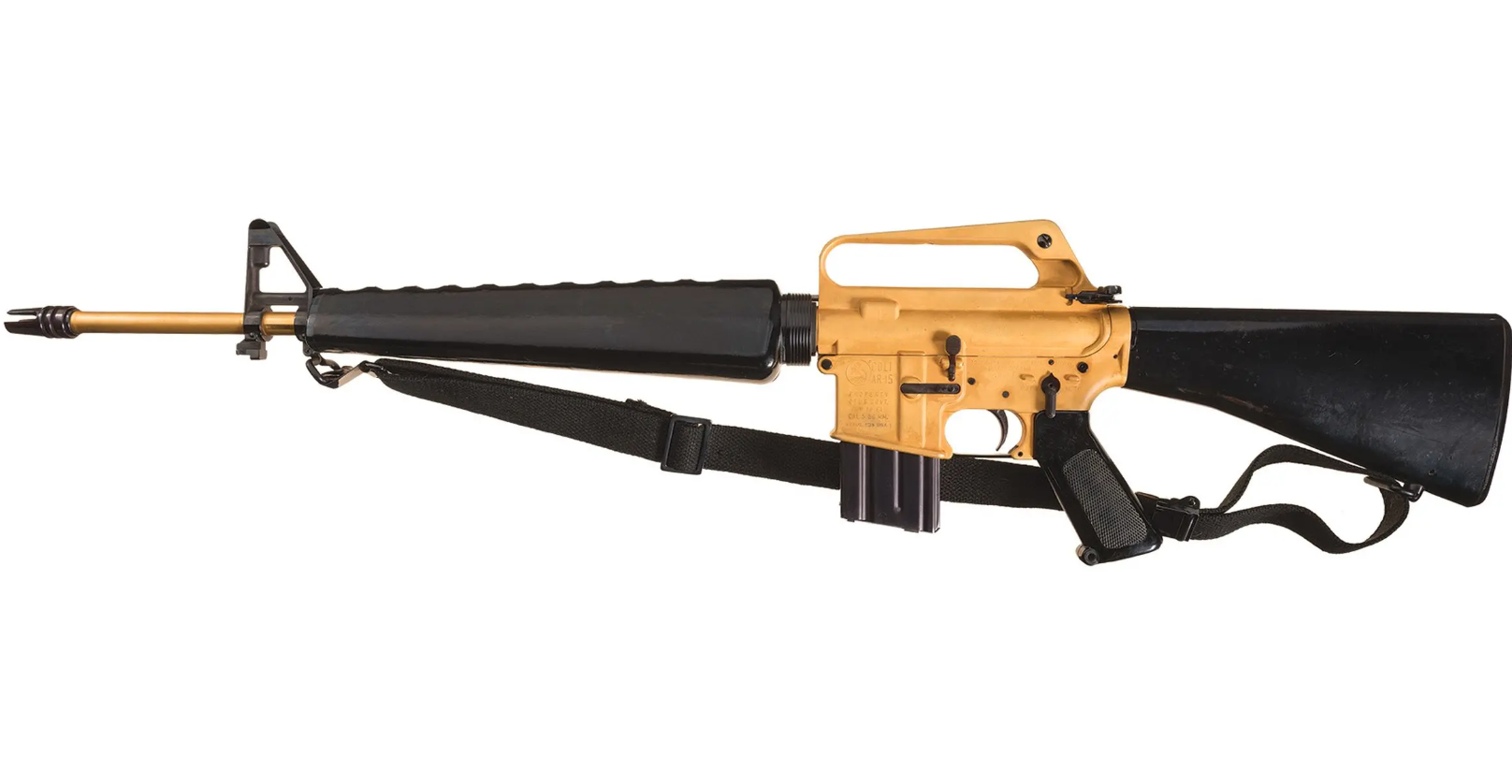 RIAC adds that it's extremely rare to find a fully-automatic Colt M16 with U.S. government markings in excellent condition. The COSUSA1 serial number—an abbreviation of "Chief of Staff US Army, Serial Number 1″—makes this gun truly one of a kind. 
The Colt AR-15/XM16E1 Model 03 Army Presentation rifle comes with an early AR-15 .223-caliber magazine and a black web sling. 
RIAC estimates that it will fetch between $150,000 and $275,00 at auction. Visit their website to place a bid.