Here's Everything You Need to Know About Google Stadia
Google's on-demand gaming service launches November 19.
(Photo: Google)
Google is releasing a new on-demand gaming service in November and they're calling it Google Stadia.
The service doesn't require a console and it allows you to play high-end titles on your browser, phone, and with Chromecast—all for the cost of a controller and a $10 monthly subscription.
The subscription is called the Stadia Pro Tier. It will deliver 4K, HDR, 5.1 surround sound, and distribute free titles on a regular basis.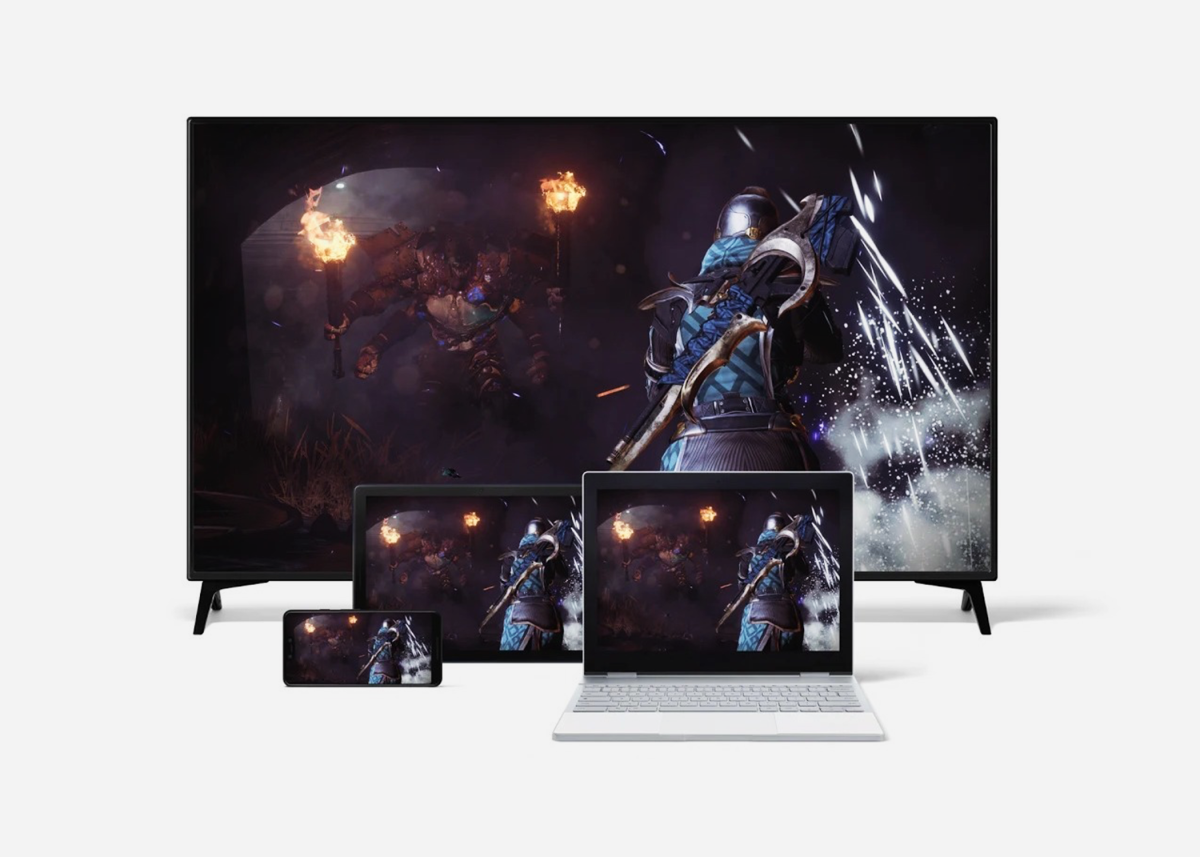 Stadia Base Tier is the free version and will limit users to 1080p graphics. 
The games that have already been announced for Stadia include: 
Ghost Recon: Breakpoint
Borderlands 3
Tom Clancy's The Division 2
NBA 2K20
Mortal Kombat 11
Red Dead Redemption II
To play on launch day, gamers need to pre-order the Stadia Founder's Edition—or the Premiere Edition offer. That will include a limited edition controller and a Chromecast Ultra streaming device for $129. 
The Premiere Edition comes with three months of Stadia Pro Tier and Destiny 2, and you'll be one of the first to claim a Gamertag.
Stadia will only work on desktop computers and laptops using Chrome Browser for now, as well as on televisions that are hooked up to a Chromecast Ultra TV streaming stick. 
Stadia is compatible with the Google Pixel 3 and 4 models, with iPhone and iPad support rolling out at a later date. 
Stadia will also launch in Canada, UK, Ireland, France, Germany, Italy, Spain, Netherlands, Belgium, Denmark, Sweden, Norway and Finland. Google says that for those who pre-ordered, servers will open at 12PM EST on November 19.