This Combat Knife Has a Built-In .22-Caliber Pistol
It's the badass revolver/bayonet hybrid you never knew you needed.
An old adage warns that you should never bring a knife to a gun fight…unless you're packing this killer pistol/knife hybrid.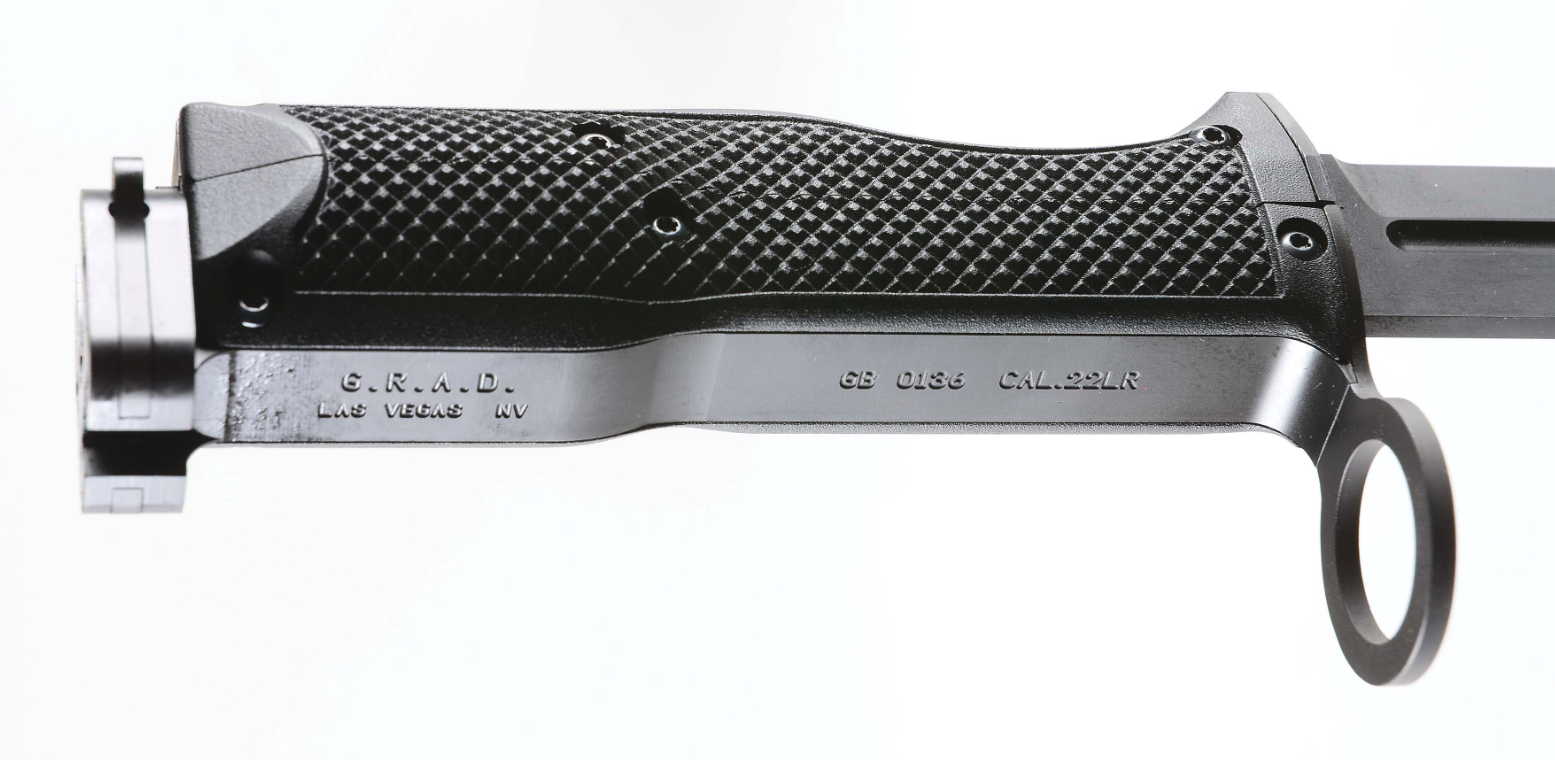 The Global Research And Development (G.R.A.D.) MB16F is a 6.5-inch bayonet with a .22-caliber, six-shot revolver hidden in its handle. 
The wild-looking weapon, which had a very limited production run in Las Vegas throughout the early 2000s, works much like any other handgun. Squeeze the low-profile trigger, and a .22 Long Rifle round fires through a 3.5-inch barrel located above the flat edge of the blade.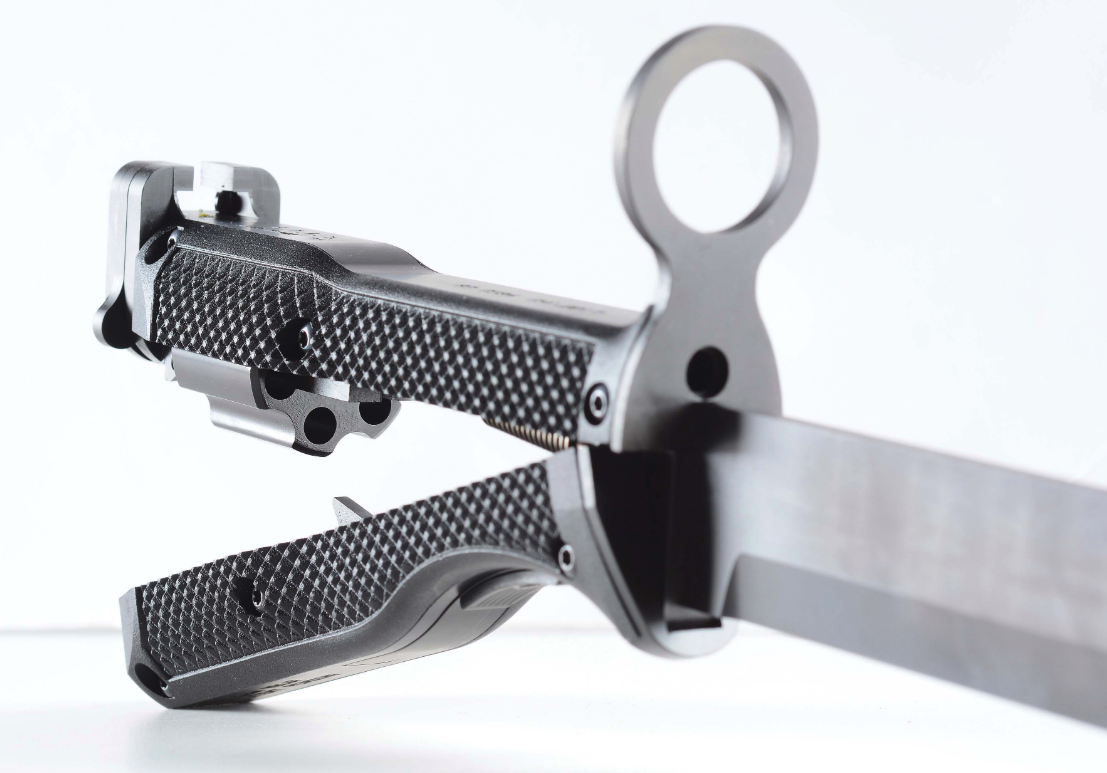 To reload, simply push a button located in the hilt to open the cover and access the action. If you really want to go overkill in the firepower department, this thing can be attached as a bayonet to any M16/AR15 platform with a military-spec, 21.5-inch barrel.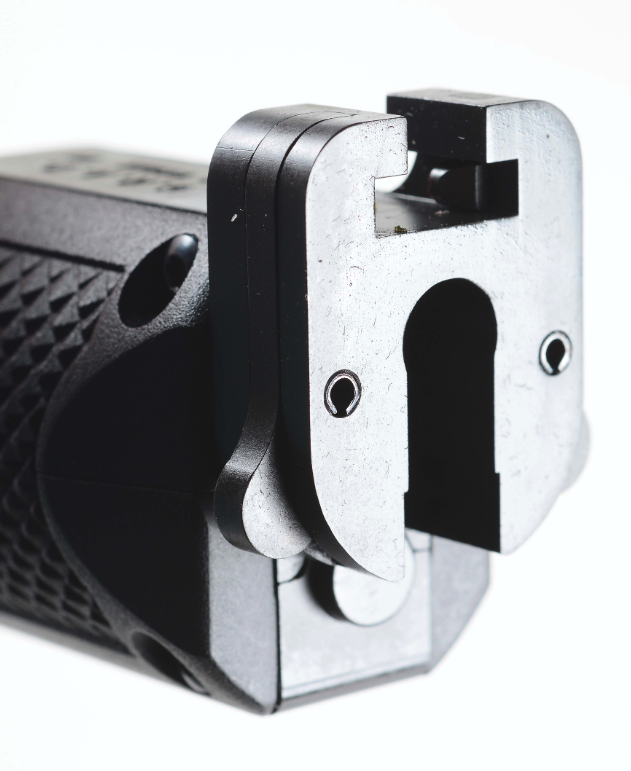 At a Morphy Auctions event in 2019, a G.R.A.D. MB16F in un-fired, mint condition fetched $1,920, which was right at the top end of its estimated  $1,500-$2,000 pre-sale range. Less than 1,000 examples were produced, but they've popped on lots from Rock Island Auction and other vintage weapons dealers before.  
What is a knife gun? 
In the 1950s, U.S. Small Arms Co. manufactured a similar knife-pistol chambered for a rim-fired .22 cartridge that was marketed as the Huntsman Knife Pistol, according to Guns.com. An example listed on a Guns International classified recently sold for $3,405.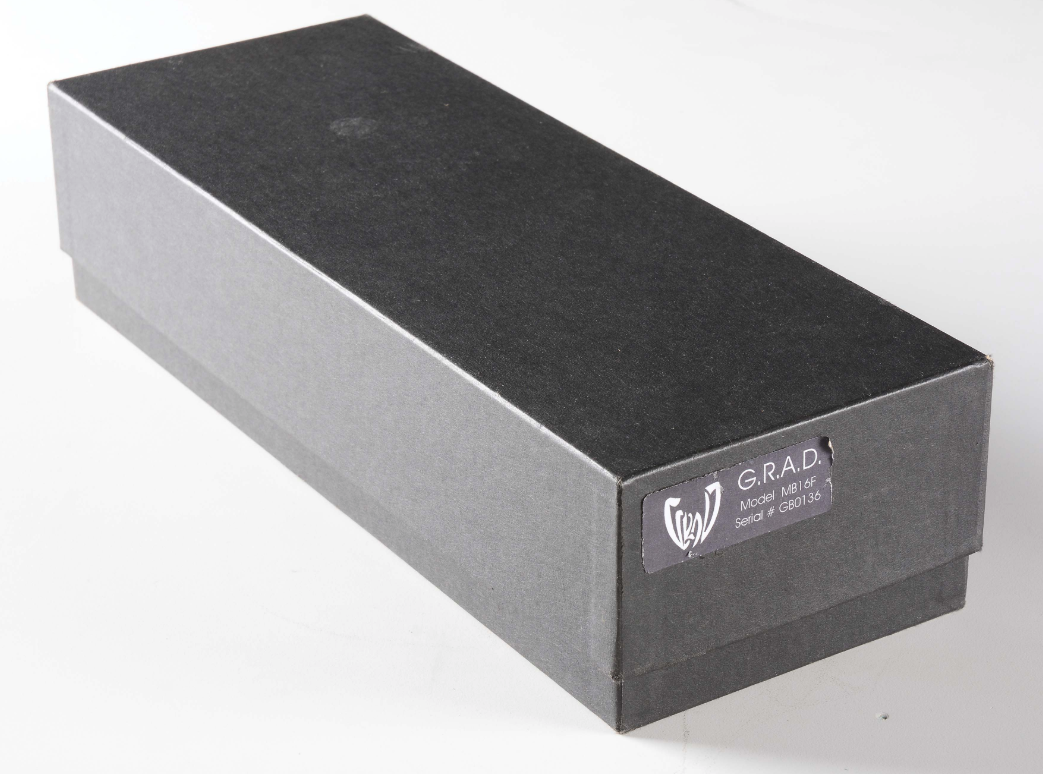 Be sure you're eligible for Bureau of Alcohol, Tobacco and Firearms approval before bidding on any knife-pistol, and consult and an expert to ensure any historic firearms are safe to shoot before loading them with live ammunition.