These Gorgeous Outdoor Playing Cards Can Actually Light a Fire
Artsy meets outdoorsy.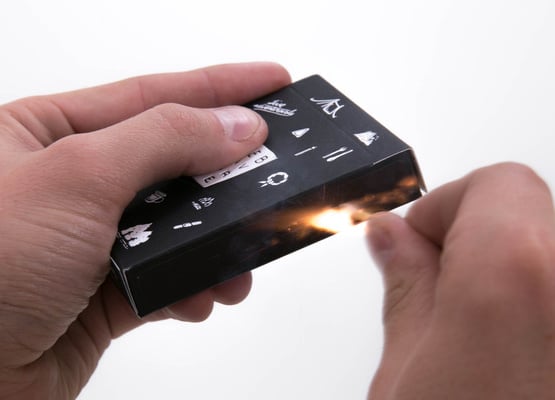 Although one-eyed jacks and suicide kings are standard fare for playing cards, no law says every card maker has to follow suit. Such is the case with Bradley Mountain's stylish, outdoors-themed Camp Cards ($12).

Custom created in collaboration with 1924us's Christian Watson, these hand-lettered matte black cards add a touch of class and personality to any poker session. Whether it be around the campfire or at home smoking stogies, you'll be happy to know the side of their case also acts as a match strike surface.

To say the least, this pack is another great example of how breaking with tradition can set you apart from… the pack.
(Sorry). (Only a little).