'Swimply' App Lets You Rent Luxury Pools By the Hour
Time for a dip.
(Photo: Getty)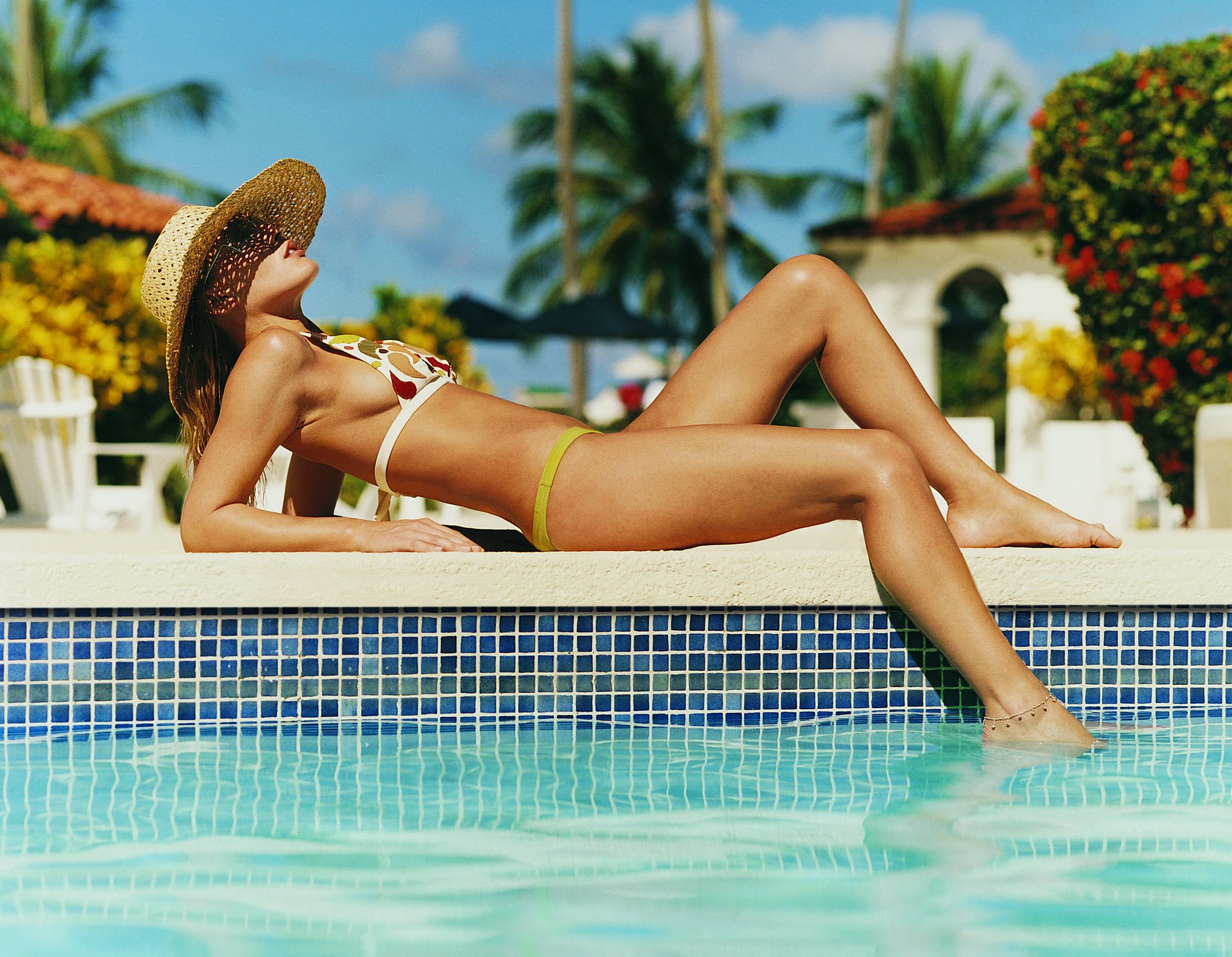 Are you desperate for a private, relaxing pool day this summer but don't have access to a great pool to lounge around in? No problem, because there's now an app for that.
Swimply is an online pool sharing platform where you can book luxe pools by the hour in various cities around the U.S., some with awesome pool-party-worthy amenities like barbeque grills, hot tubs, night lighting, and those giant pool floaties. In other words, it's like the Airbnb of pools.
On the Swimply website or on the app, pool owners are able to list their pool and include information on availability, pool rules, and prices, and to rent all you need to do is search where you want to rent a pool, find one you like, and book it.
Currently there are pools available in Arizona, California, Connecticut, Florida, Georgia, Illinois, Maryland, Massachusetts, Michigan, Nevada, New Hampshire, New Jersey, New Mexico, North Carolina, New York, Oregon, South Carolina, Texas, Vermont, and Virginia, with availability in Canada and Australia.
The average pool costs $45 per hour, and prices are based on size, amenities, timing, and demand — though obviously certain cities and pools are more expensive than others. 
This pool in Miami, for example, will set you back $150 per hour and has amenities like a basketball court, changing room, deck, night lighting, sitting area, and pool toys.
"Enjoy the private tranquility of a 50 foot pool surrounded by forest and lush landscaping on a beautiful New England Estate." the listing reads for this $100-an-hour Connecticut pool. 
"Located at the end of a cul de sac. Plenty of seating, access to gas or charcoal grill, lounge chairs. A change room, bathroom and  shower are accessible when owner is on site."
You can book a pool right here — or list your pool for some easy cash —  on Swimply.com, or download the app here.