Hublot Debuts First All-Ceramic Big Bang Watch
The iconic Swiss watchmaker delivers a masterful ceramic watch with the Big Bang Integral Minute Repeater.
Developing a finely crafted luxury watch is a work of art in and of itself, especially when the material used in that craft is notoriously tricky to work with — never one to back down from a challenge, Hublot is moving into a new frontier with its latest offering. The Big Bang Integral Minute Repeater brings the process to the next level, using 100 percent ceramic for the first time in a seriously complicated watch.
The Hublot Big Bang is already an icon, famed for its bold design and precise construction, is even more impressive when done in ceramic. And when merged with minute repeater functionality — which relays the time acoustically through a series of sounds per time increments — the entire timepiece becomes even cooler than one thought possible.
As Hublot says themselves, the watchmaker has just become the first in the world — yes, the world — to "design, manufacture and assemble a Cathedral Minute Tourbillon Repeater entirely in ceramic."
The design is groundbreaking in every way possible, including its water-resistant utility, not to mention its visually striking dial that shows off the complicated movement along the way.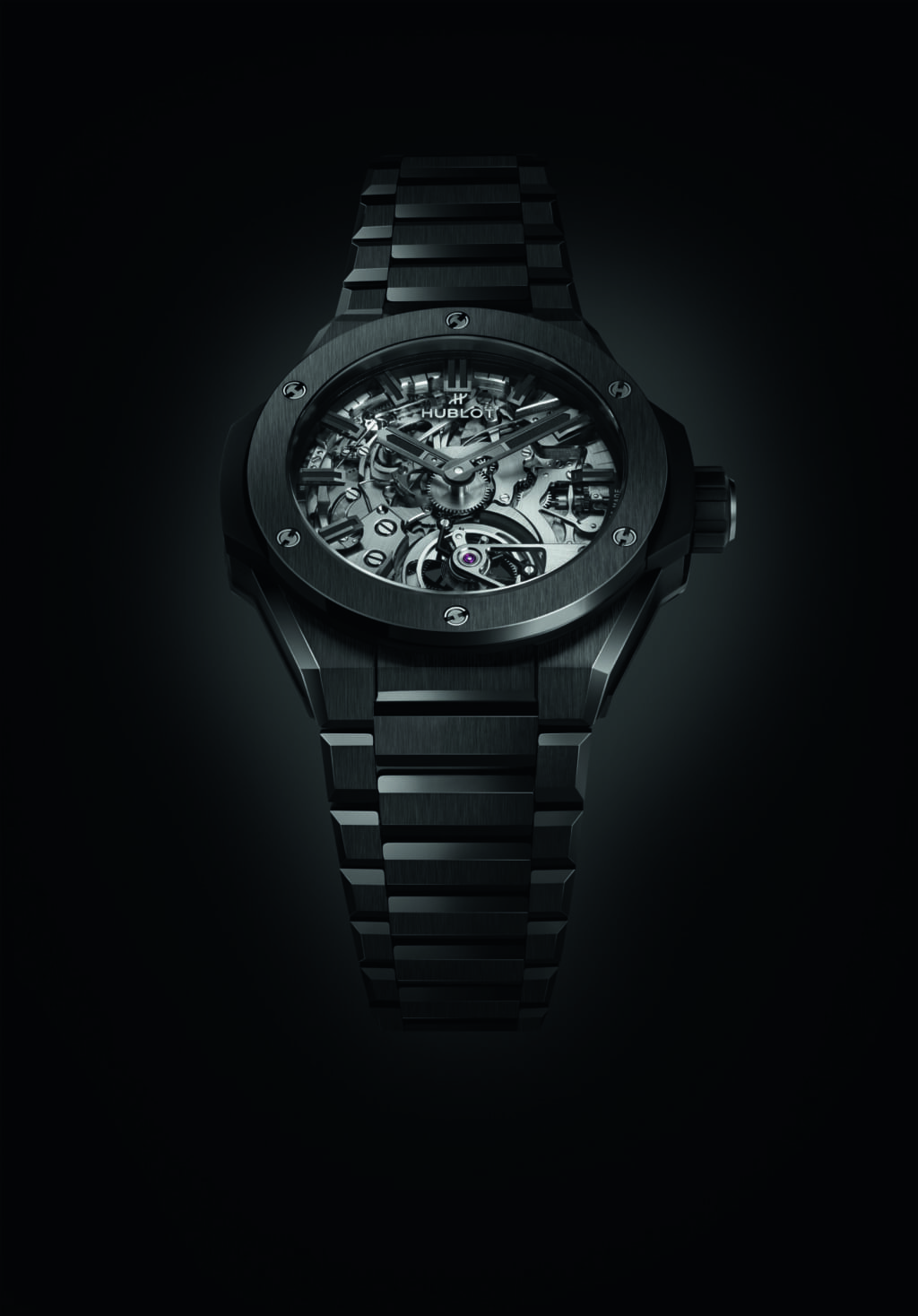 Available in both black and white ceramic for a cool price tag of $295,000, there are only 12 of these newly iconic watches up for grabs in black, and six in white. Talk about a limited-time offering.
It's also the first time the tourbillon movement joins the Hublot Big Bang collection, which is all the more reason to pick up this extraordinary work of art, design and horology.
The ceramic case is a momentous leap forward given the minute repeater style, which was difficult to work into a ceramic-centered design, although Hublot says this "superlative timepiece" is the direct result of achieving a "world first."
Hublot also notes this timepiece is " intended for discerning collectors," so if you're fortunate enough to get your hands on one, it's well worth displaying it with pride — and appreciating the acoustic output of the minute repeater style.
Invest in the best, and the rewards will pay you back in kind: At least, that's the Hublot philosophy at work.