The Colorful Toilet Nightlight You Never Knew You Needed
Like a moth to a neon flame.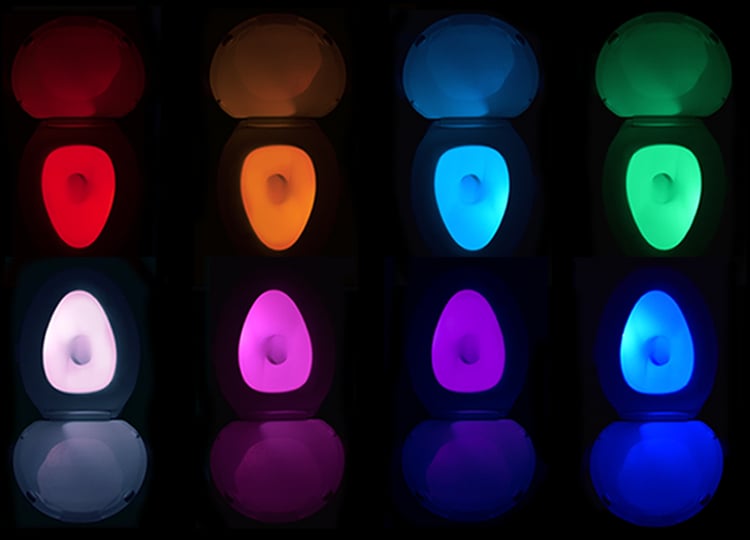 If women could switch bodies with men for 24 hours, they'd have new appreciation for peeing standing up in the dark. We do it. We're proud. And at least 37% of the time, we hit our target.

The IllumiBowl aims to up those percentages. Assuming you can safely stumble your ass to the smallest room in the house, its motion sensor activates the bowl light, either cycling through all eight hues or staying solidly on your favorite shade.

It's a simple concept, easy enough to install and—okay, we admit it—kinda fun. 

On a related note, enjoy this Star Wars parody they made of what happens when you bring light to your dark side:
" tml-embed-width="600″ tml-embed-height="337″ tml-render-layout="inline
Following a successful Kickstarter campaign, this alum is now actively taking orders for this illuminating product on their site. Hey, $25 is a small price to pay for peace of mind, pretty colors and not having to buy nearly as many paper towels in the future.

Of course, if this were made in Japan, it would greet you by name, play music and say nice job when you're done, perhaps even with a little fountain show. But just having the bowl light up is probably plenty.