This Interactive Device Turns Your Couch Into a Theme Park Ride
Pair it with your movies and video games, then prepare to skip the lines.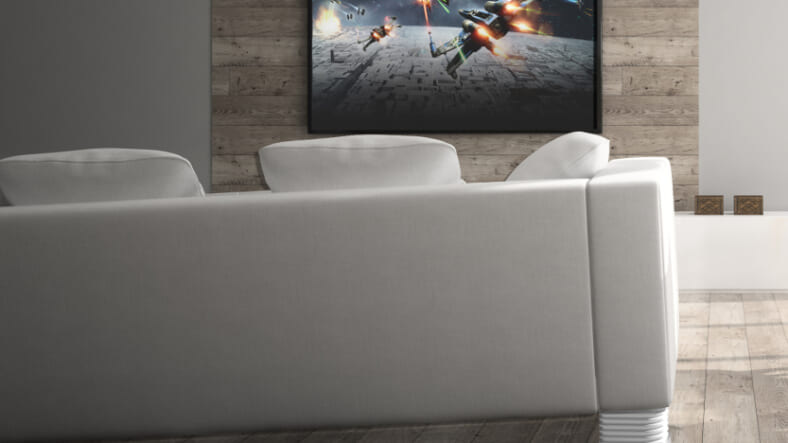 Hey, if arcades and amusement parks can make games, rides, and movies more fun by gyrating your seat around in synch to the on-screen action, why can't we do that at home? That's the immersive dilemma French company Immersit was looking to solve last year when they began creating what they wanted to be an affordable, realistic and safe 4D home entertainment device.

The system consists of four dynamically expanding feet you slip under the corners of your couch, bed or seat. They're connected to a control module underneath your furniture. And that's connected to a power unit that's relatively small, but big enough to rest a drink or snack on.

They've designed all the movements and vibrations to be user-controlled (you set the intensity and can re-program the actions if you want) and safe for your furniture (they've tested it with couches up to 1,100 pounds).

Aside from your favorite console games and theatrical movies, this technology has some rockin' possibilities for both virtual reality and action cam videos.
" tml-embed-width="600″ tml-embed-height="450″ tml-render-layout="inline
The first day of their Kickstarter campaign, they blew through the super earlybird funding level and got over halfway to goal. But the regular earlybird (around $730 before shipping, roughly half the expected retail) is still available. Seems like a deal worth moving on.

Until units ship this fall, we'll be sitting on the edge of our (very stationary) seat.