We Want This Mind-Bending Coffee Table Inspired by 'Inception'
We might actually be dreaming.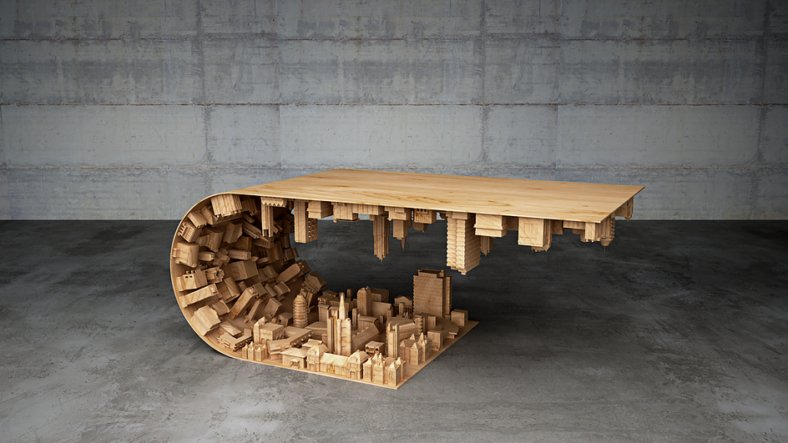 Stelios Mousarris is a damn good model maker. The Cyprus-based designer, who perfected his craft working for the likes of Duffy London and Fosters and Partners, has put his attention to detail to good use building some of the most intricate furniture we've ever seen, 
The Wave City Coffee Table, which is made with a combination of wood, steel and 3D printing technology, looks like something out of the movie Inception, a sprawling skyline bending back over itself. 
It's not cheap — the design sells for a hefty €5000, or about $4,300 — but it's definitely a piece of furniture your friends will spend more time staring at and less time actually using.