You Can Own a Real-Life Jet Suit That's Straight Out of 'Iron Man'
Soar like Tony Stark for $440,000.
Marvel
Soar through the skies just like Iron Man by buying a real-life jet suit that just went on sale in London. 
Inventor Richard Browning and British tech company Gravity Industries collaborated to create a retail version of his superhero-esque gadget. Watch him give a demonstration. 
" tml-render-layout="inline
The 3D-printed suit runs on jet fuel or diesel and is controlled by five miniature jet engines attached to the pilot's arms. It can theoretically reach an altitude of 12,000 feet, but Browning doesn't fly more than a few stories above the ground for obvious safety reasons.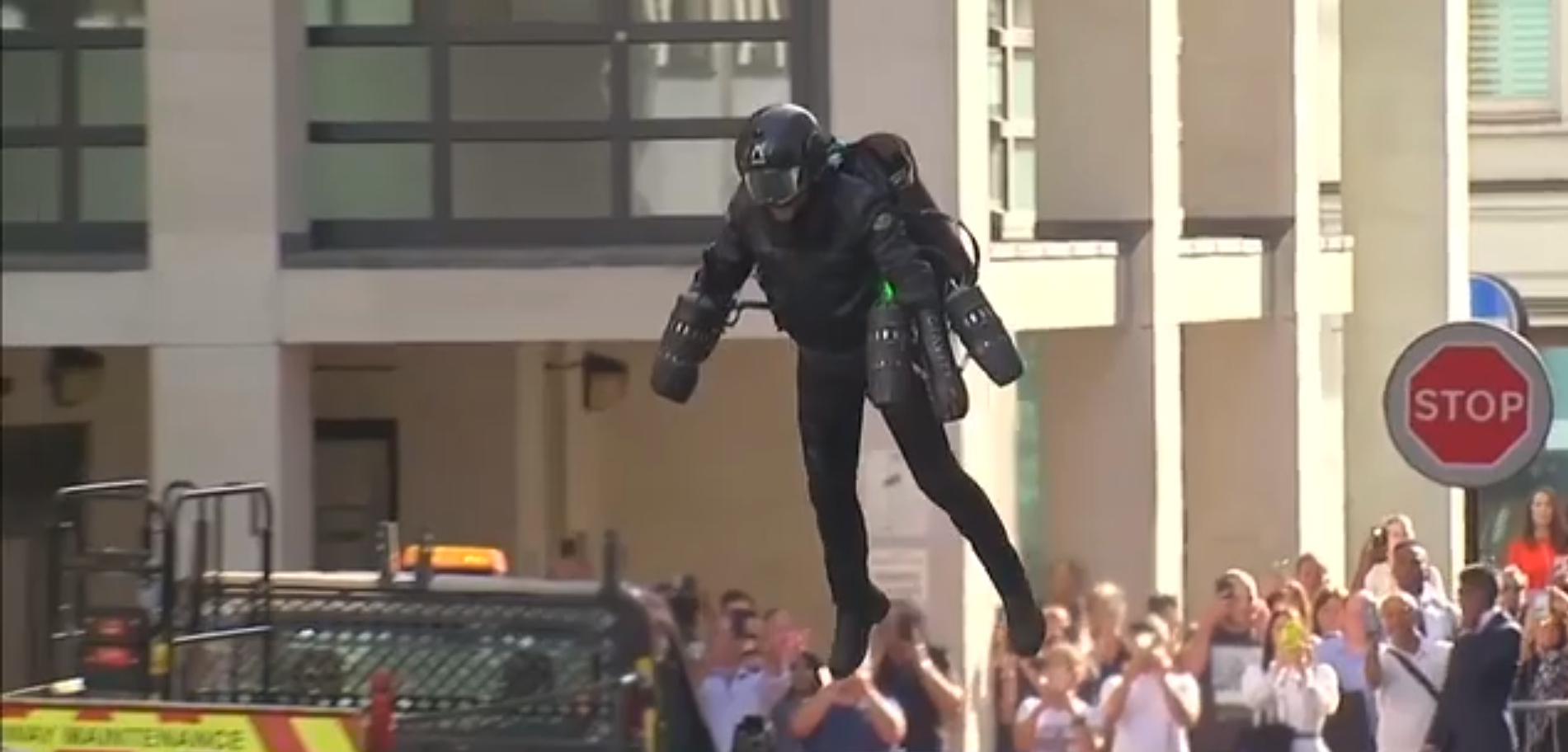 Last year, Browning topped it out at 32 mph to set the Guinness World Record for the fastest speed over 100 meters in a body-controlled jet engine-powered suit, according to Fox News. Watch that attempt below: 
The personal flight apparatus is an amazing technological feat, but it's not without limitations.  
"This consumes about four liters a minute in the hover (position) so you can fly for three or four minutes quite easily and we have got another version — certainly on a cold day when you get more thrust, it'll fly for about nine minutes," Browning said per the New York Post. 
"That's something we're looking to improve but it's the inevitable consequence of flying without wings," he added.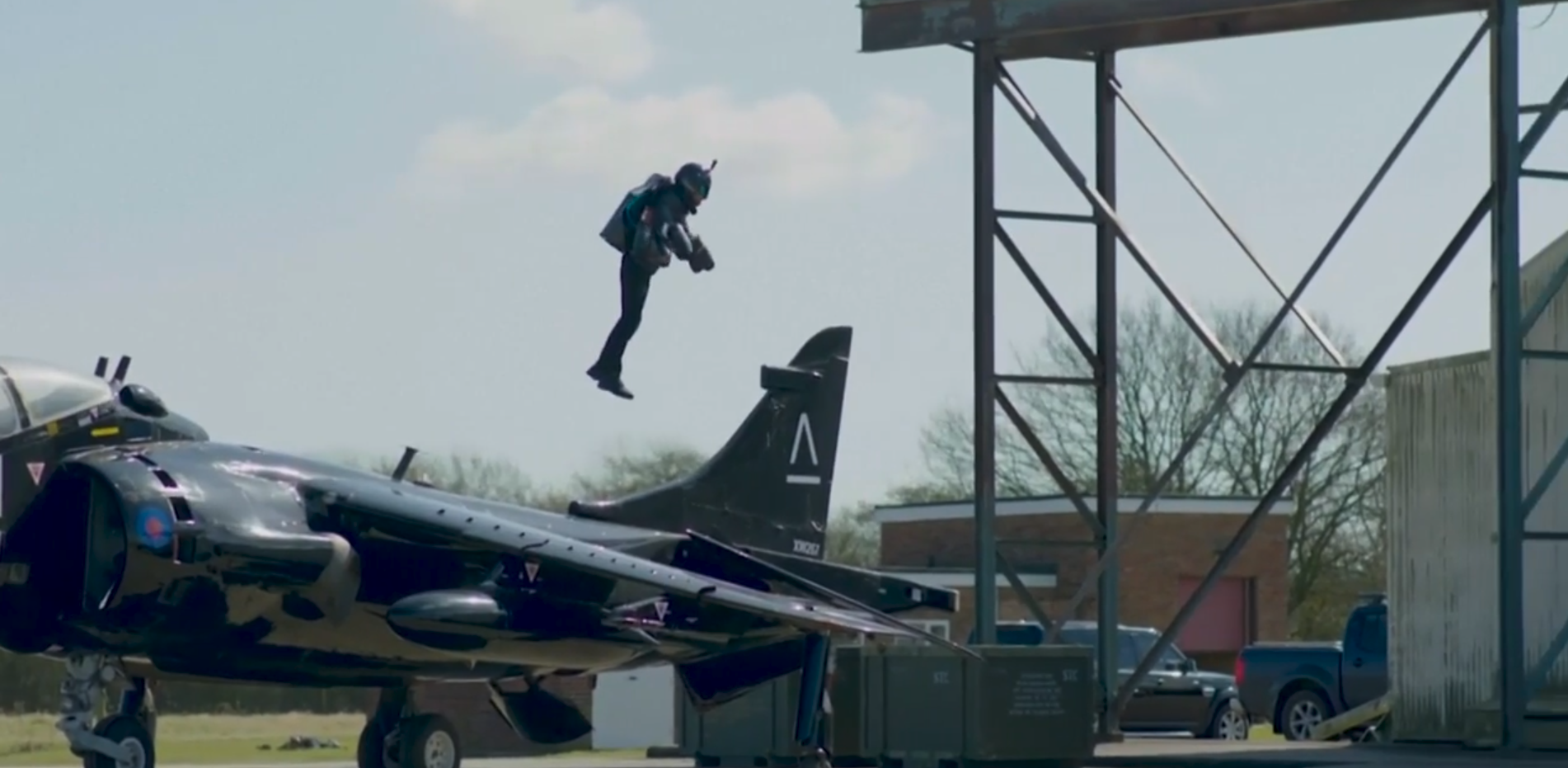 You'll need Tony Stark cash if you want to own one—luxury department store Selfridges is selling custom-made versions of the jet suit for a whopping $443,428. 
We can't think of a cooler way to spend half a million dollars.