This Walkman-Inspired, Bluetooth-Enabled Cassette Deck Will Take You Back to the 1980s
Time to dig out those Van Halen tapes.
NINM Lab
Portable music has been around for decades, and one company is taking us back to where it all started with a Walkman-inspired tape deck.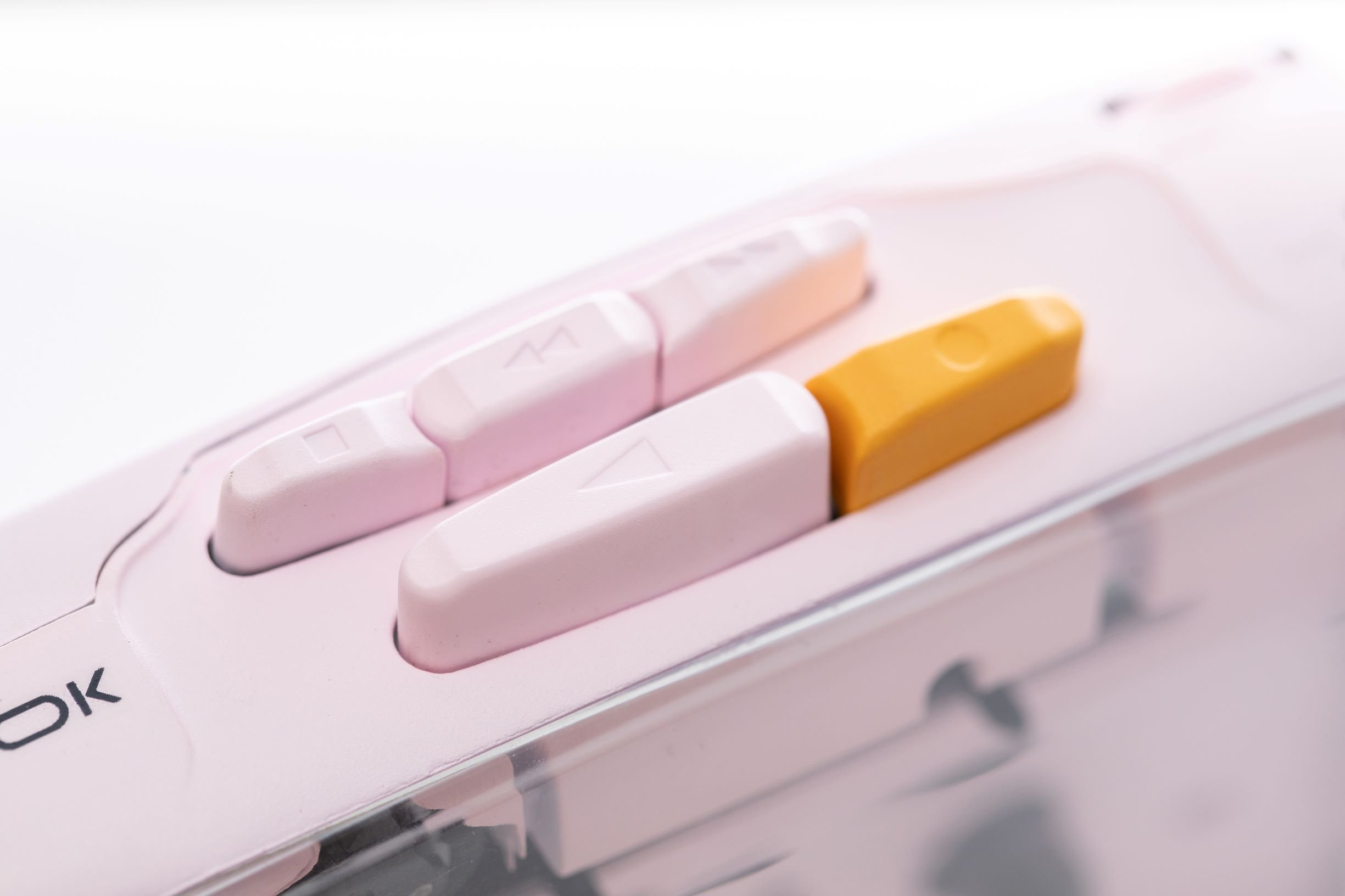 The It's OK Cassette Player by Hong Kong's NINM Lab is a refreshingly simple device with just five buttons: "Play," "Stop," "Record," "Fast-Forward," and "Rewind." 
There's a rear-mounted clip to carry it on your belt, a 3.5mm jack for headphones, and a microphone for dictation. No touch screen, no internal hard drive, no WiFi connectivity—just insert two AA batteries, throw in a tape and jam.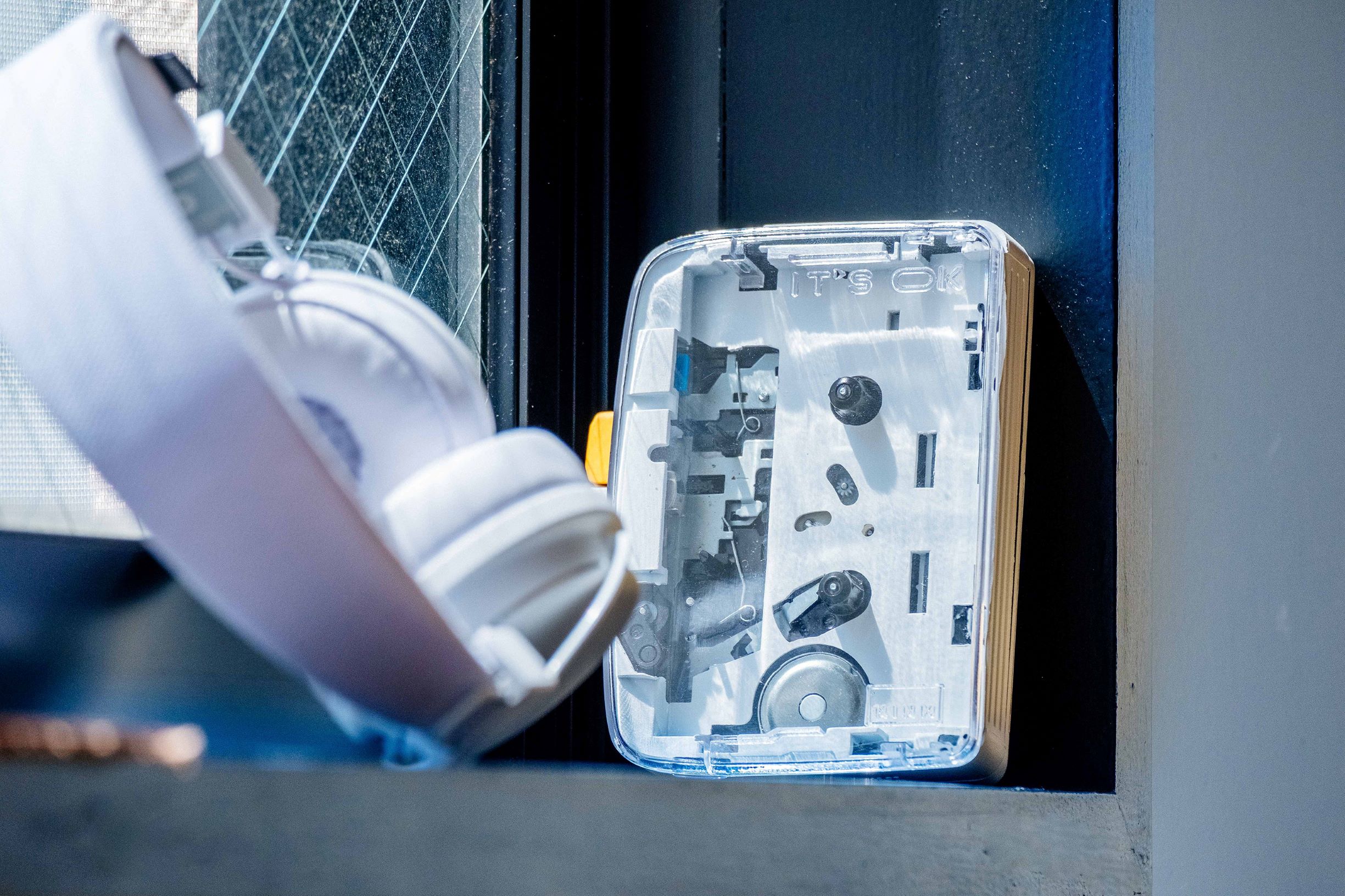 The only "modern" piece of technology is a 5.0 Bluetooth radio that can be used to connect wireless headphones or speakers, which technically makes this the world's first Bluetooth-enabled cassette player.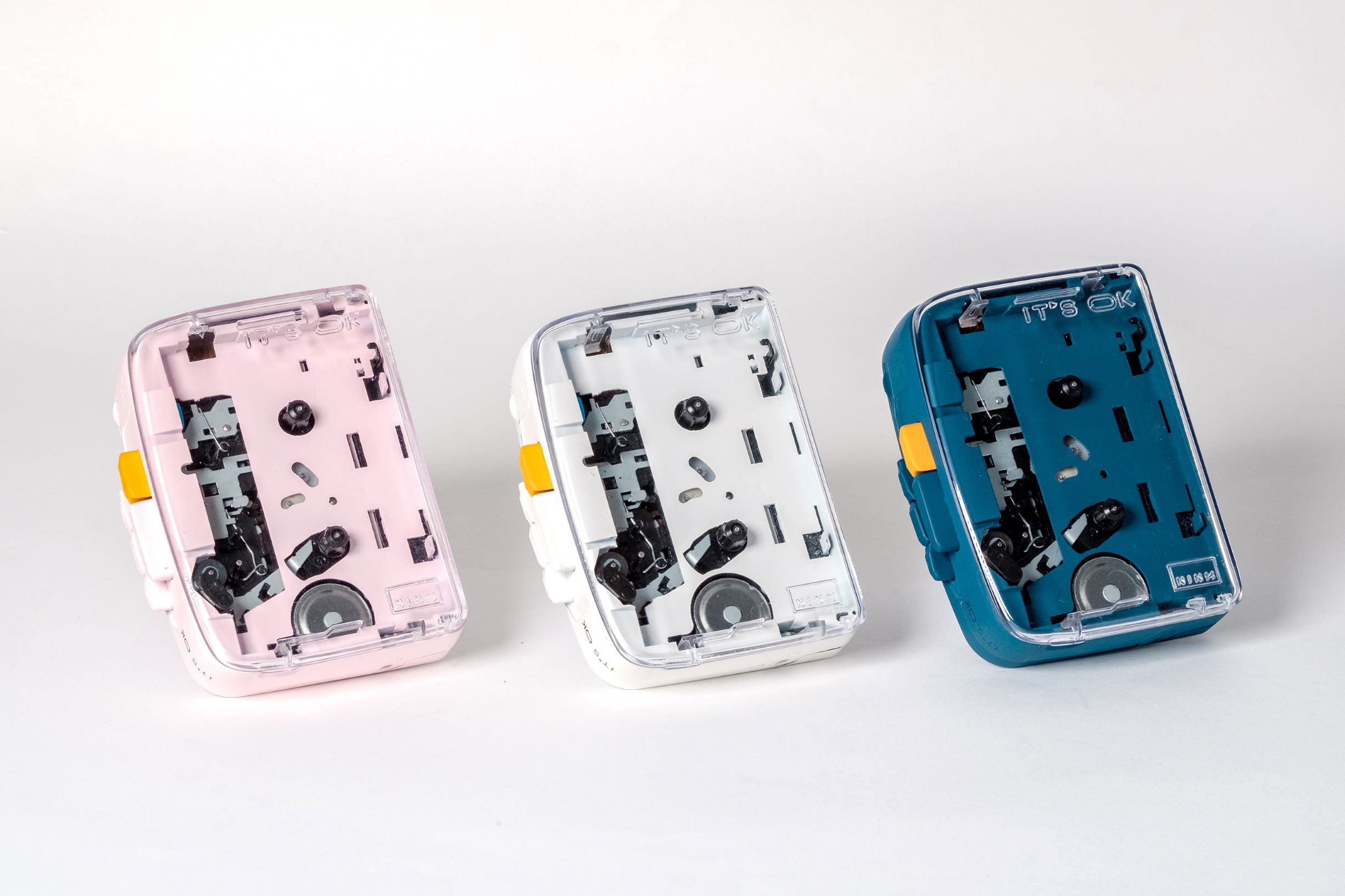 Nearly 1,000 people combined have already pledged over $80,000 on Kickstarter to get the retro gadget off the ground and into production before the first models are shipped in December. 
If vinyl can make a comeback, why can't tapes?   
Available in "Sakura" pink, "Cloud" white, and "Evening" navy blue, the It's OK Cassette Player is available to preorder for $87.72 (HK$688) here.